Tensile Tester Features
1. 7 inch TFT touch screen makes parameter setting and test operation easy and convenient.
2. PLC programmable logic controller realizes precise control of the driving system and the overall performance of the instrument.
3. Precision ball screw for accurate speed and displacement.
4. Test speed is adjustable.
5. Tensile and compression tests are available.
6. Multiple fixtures available for other types of pulling and compression tests.
7. Limiting device and automatic returning function ensure safe operation.
Tensile Tester Technical Specifications
Test Range 0-200N (Standard, 50N,100N,500N,1000N are optional)
Speed 1-500 mm/m 10 mm/m (stepless speed changing)
Accuracy 0.5% F.S.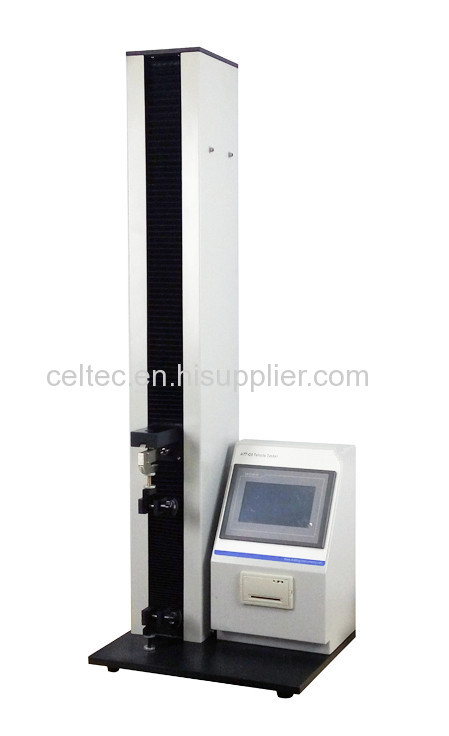 Tensile Tester Standards
ISO 37, ASTM D882, ASTM E4, ASTM D3330, ASTM F904,ASTM F88, ASTM D1938, JIS P8113, GB 8808, GB/T 1040.1-2006, GB/T 1040.2-2006, GB/T 1040.3-2006, GB/T 1040.4-2006, GB/T 2791,GB/T 1040.5-2008, , GB/T 12914-2008, GB/T 17200, GB/T 16578.1-2008, GB/T 2790, GB/T 2792, GB/T 17590, GB/T 4850-2002,QB/T 2358, QB/T 1130, GB/T 7122