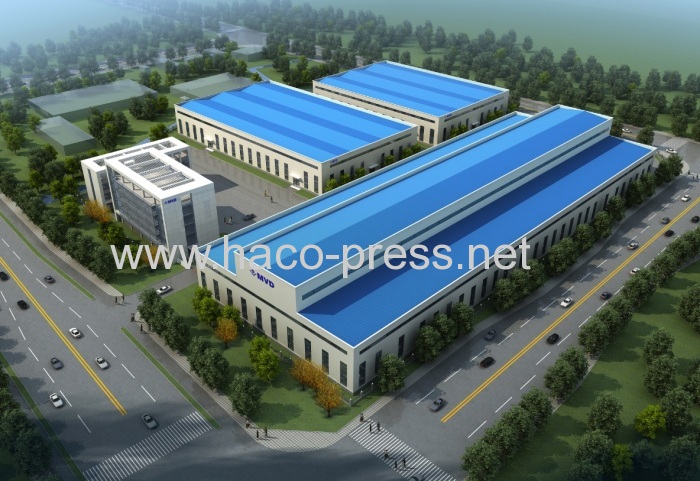 1.COMPANY INTRODUCTION:

1.More than 12 years experience for Hydraulic Press and 16 years for sheet metal machinery
2.Total Number of Employee: 455
3.Number of R & D Staff: 26
4.Floor Area: 56,765m2
5.New factory area: 61,321m2
6.Whole factory is controlled by ERP-Enterprise Resource Plan
We are producing below ranges of machines:

1.CNC Press Brake
2.CNC Laser Cutter
3.CNC Punch Press
4.CNC Shears
5.Hydraulic Press
6.Pipe & Roller Bender
7.Iron Worker
8.Automatic Production line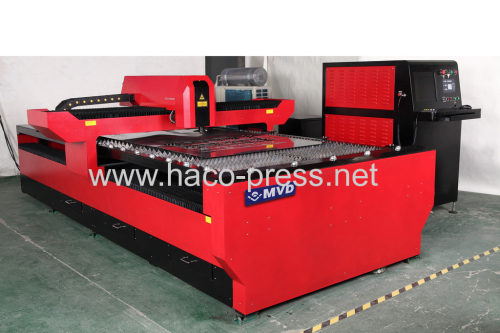 CNC YAG Laser Cutting Machine 500w CNC Laser Cutting Machine Mild Steel Laser Cutting machine 1500x3000mm
APPLICABLE MATERIALS

It is suitable for cutting plate with Stainless steel, carbon steel, alloy steel, silicon steel, spring steel, aluminum, galvanized sheet, pickle sheet, copper, silver, gold, monocrystal line silicon, poly silicon, etc.

APPLICABLE INDUSTRIY

It is widely applied in advertising trademark, metal structure, cabinets, metal processing, electrical cubicle switchboard, textile machinery, cereal processing machinery, kitchenware, lamps and lanterns, automobile, metal handicraft article, saw blade, electrical component, medical apparatus and instruments, aero-space, ironware, cutting and measuring tool, etc.
I) YAG CNC Laser Cutting Machine Main Features
1. Equipped with medium power YAG lamp pump laser generator. Cutting any graphics within working area of 1500mm×3000mm (or 1300X2500mm, 1300X900mm). Suitable for large-scale metal sheet cutting with fast and precise.
2. Stable and good deformation resistance capability. Aging process technology ensures durable in use and accuracy of the machine
3. Automatic following focus device realizes dynamic focus continuous cutting on materials with different thickness.
4. The working table is equipped with universal wheel and pneumatic loading device (optional), which saves labor, avoids metal sheet damage and ensures good cutting quality.
5. Separate digitalized operating table and remote controller is convenient for operation. There are several input modes of USB flash disk data copy, USB cable data transmission, network connections and other data transmission methods. One computer can control several laser machines, saving cost.
6. Standard collocation of automatic nesting software and optional collocation of auto-recognition cutting, save materials and improves working efficiency.
7. The machine can be equipped with integrated rotary device or detached rotary device and can do fixed position punching, notching and cutting metal pipes.
J) YAG CNC Laser Cutting Machine Technical Parameters:
Laser type

YAG lamp pump solid state laser generator

Laser wavelength

1064nm

Laser power

800W 650W

Cutting area

1500mm x 3000mm, 1300mm x 2500mm, 1300mm x 900mm

Working table

Saw tooth working table

Motion system

Digital offline control system; YASKAWA servo motor; ABBA high precision ball screw; REXROTH linear guide transmitting system

Min kerf

0.15mm (1mm thickness)

Min bore diameter

0.2mm to 0.5mm

Cutting speed

0~50 mm/s

Repeating position accuracy

±0.1mm

Max. cutting thickness (Air)

Ferrous metal: 10mm carbon steel, 8mm stainless steel

Nonferrous metal: 4mm aluminum, 3mm brass & copper)

Suggested cutting thickness

Ferrous metal: 0.5-6mm carbon steel, 0.5-6mm stainless steel

Nonferrous metal: 0.5-4mm aluminum, 0.5-3mm brass & copper

(do not suggest large batches of cutting these 3 high reflective materials)

Cooling system

External constant-temperature water chiller system

Software

MVD Laser Auto Nesting Laser Cutting Software

Format supported

PLT, DXF, AI, DST etc

Other standard collocation

Remote controller, drawer rewind device

Optional collocation

Integrated rotary device (X axis); detached rotary device (Y axis); pneumatic loading device

Auxiliary gas

Dry filter compressed air: carbon steel, stainless steel, aluminum, brass and copper

N2 : stainless steel when need shiny cutting edge

Suggested auxiliary gas

Dry filter compressed air

Total power

22KW

Power supply requirement

380V± 5% 50/60HZ 100A (3 phase 5 wire)

Floor space requirement

4500mm x 4500mm

Workshop environment

Temperature 0-40 Centigrade, Humidity 45-85%, good ventilation, no corrosive gas, etc