There are many advantages to using CNC Machining. The process is more precise than manual machining, and can be repeated in exactly the same manner over and over again. Because of the precision possible with CNC Machining, this process can produce complex shapes that would be almost impossible to achieve with manual machining. CNC Machining is used in the production of many complex three-dimensional shapes. It is because of these qualities that CNC Machining is used in jobs that need a high level of precision or very repetitive tasks.
CARFUL is a good China CNC small Batch production and machining supplier, we can supply CNC Machined Medical Devices Prototypes from plastic of ABS PC PP POM PMMA for you. which will help you to get into the market more quickly than other competitors.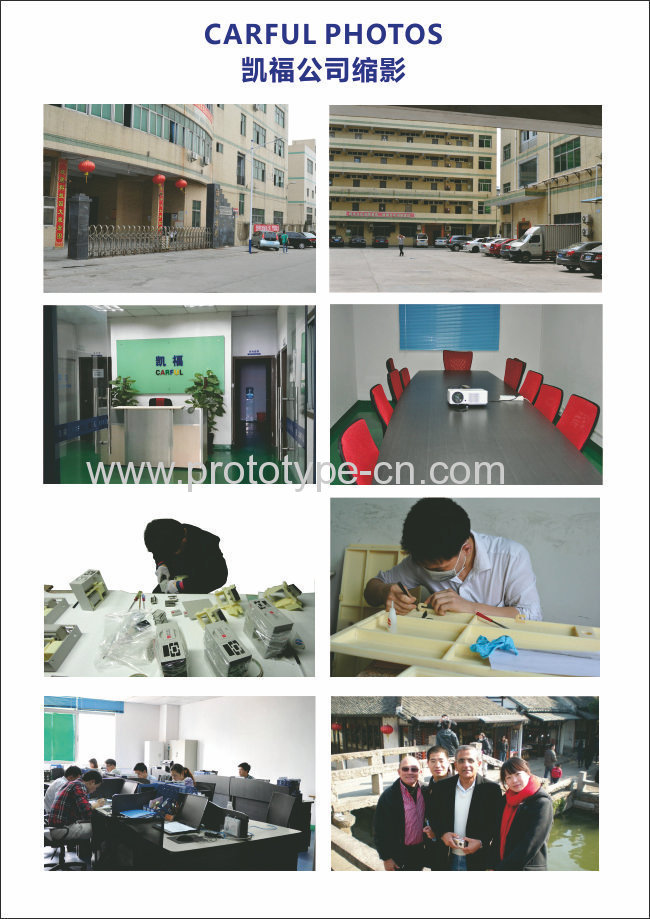 I hope I can have the honor to offer you this service of OEM CNC machined parts | Aluminum CNC Machined Part Manufacturer in China.
Some of our typical customers
You will enjoy :
faithful service and low price, keep secret for customers:
Realize your ideas; we assure your excellence with low cost!
Over 10 years` experience, perfect after-treatment handwork!
OEM CNC machined parts | Aluminum CNC Machined Part Manufacturer in China
The products shown here is only to present the scope of our business activities. We can manufacture custom parts according to your drawings or samples.
Production range
| | | |
| --- | --- | --- |
| cnc machining | spare parts | sheet metal |
| cnc milling | car parts | cavity machining |
| cnc turning | motor parts | equipment accessories |
| laser cutting | bicycle parts | radiator medical |
| central machinery parts | wheelchair parts | casting parts |
| metal stamping | recliner parts | steel fabrication |
| custom fabrication services | motorcycle parts | auto parts |
Our features1:
| | |
| --- | --- |
| Equipment | CNC milling,Grinding machine,Milling machine,Lathe Tapping Machines,Drilling Machines,drawbench, cutter .etc |
| Measuring & testing equipment | Coordinate measuring machine, Height Gauge Hardness Tester ,Projector, Microscope, Micrometer |
Our features2:
Material

aluminum mild steel stainless steel chrome steel, cold rolled sheet,

bearing steel, brass, copper, bronze, chrome copper, mold steel .etc

Surface treatment

Plated nickel,copper, zinc .etc. and anodized (Anodic oxidation can accord with MIL - A - 8625 Type II standards ) Hard Anodizing,owder coated, polished ,sand blasted, chemical surface treatment. as customer's requests.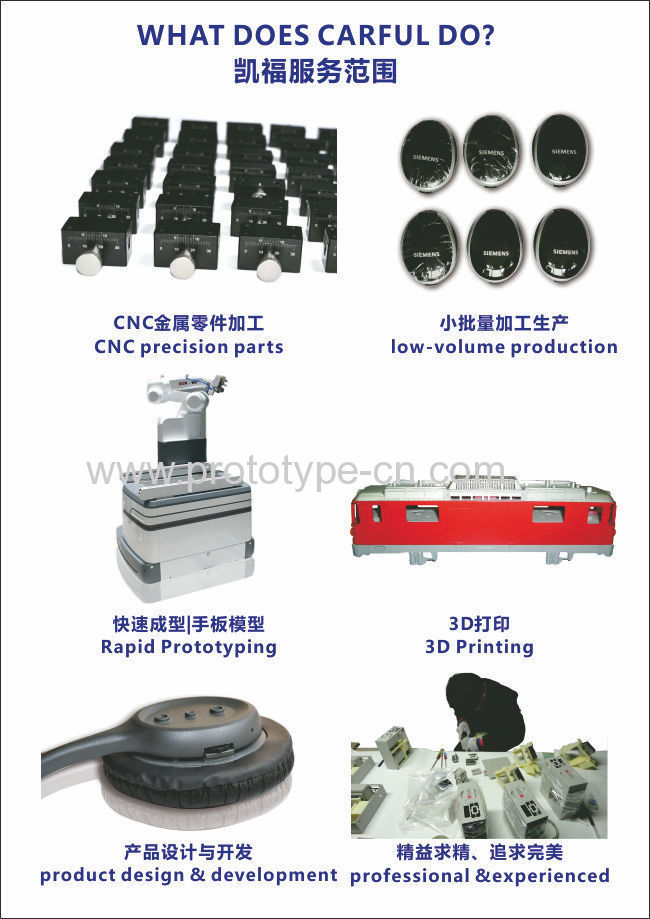 Carful can provide you the rapid and satisfactory service in the field of product design, prototype making, batch processing. Meanwhile we can meet your requirement of different materials, processing technology and industries.
OEM CNC machined parts | Aluminum CNC Machined Part Manufacturer in China
Product design
1. RE(reverse engineering). the experienced engineers uses precision laser measuring instrument to capture the design data of one product, then complete the design of products.
2. Appearance design. Through market research and analysis, we will keep constantly communicating with customers, Screening, and improving, until we get a good idea that adapts to the market and the consumer.
3. Structure design. On the basis of full understand of the product`s functions, compliance to appearance design, reference to the size and form of various components, we determine the most reasonable structure design.
if you have needs about OEM CNC machined parts | Aluminum CNC Machined Part Manufacturer in China please contact us,thank you !
Please feel free to send us 3D drawings and your product description. We have the magic to turn it into real products.If you have any question,pls contact us.
Contact us:
Address: 2F, Bldg.C, Fufang S & T Park, Fuyong Town, Baoan District, Shenzhen, Guangdong,China
Tel: +86-400-6680-502
Fax: +86-755-27658255
M.P: +86-18688741869
E-mail: xly@carful.net
Skype: carful-lily
Website: http://www.carful.com.cn