Seal Strength Testing Instrument for Package is suitable for the quantitative determination of sealing strength, heating sealing quality, burst pressure and leakage of flexible and aseptic packages.
Features
1. burst, creep and creep to failure test modes are available.
2. PLC control.
3. 7 inch TFT touching screen operation.
4. Multiple groups of test parameters can be save
5. Test result auto statistics and storage.
6. Program customization available.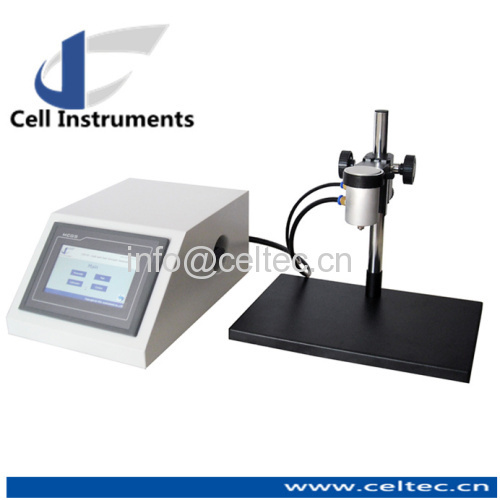 Technical Specifications
Pressure Range 0 ~ 600 KPa; 0 ~ 87.0 psi (Standard)
Inflating Head Φ4mm (Standard)
Gas Pressure 0.4 MPa~0.9 MPa
Port Size Φ6 mm PU hose
Dimensions 400 mm (L) × 270 mm (W) × 180 mm (H)
Pedestal Size 375 mm (L) × 275 mm (W) × 345 mm (H)
Power AC 220V 50Hz
Standards
ISO 11607-1, ISO 11607-2, ASTM F1140, ASTM F2054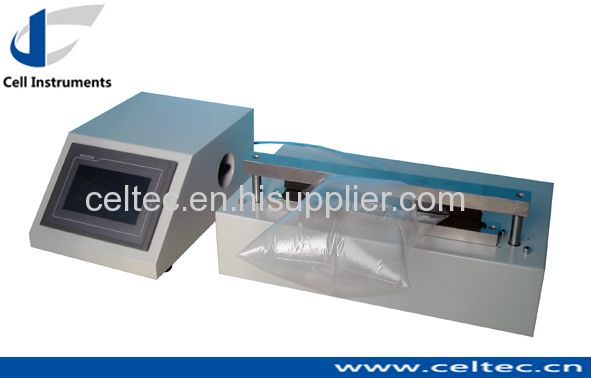 For more information, please contact Cell Instruments Co., Ltd. by
Tel: +86 531 88977152
mail: trading(at)celtec.cn
Skype:smrelin