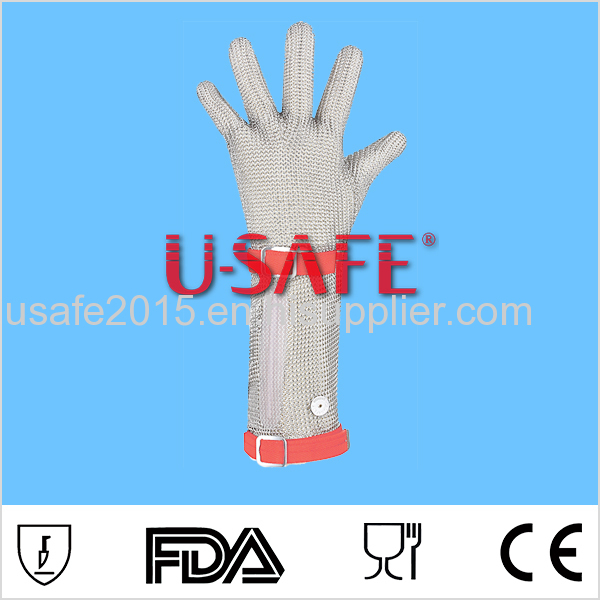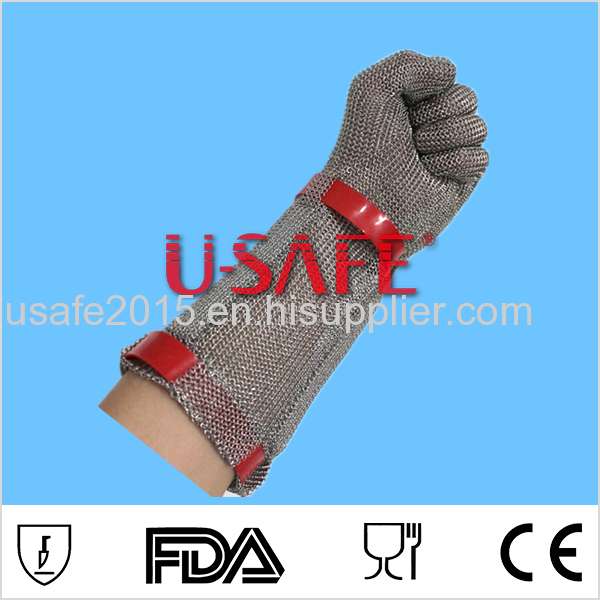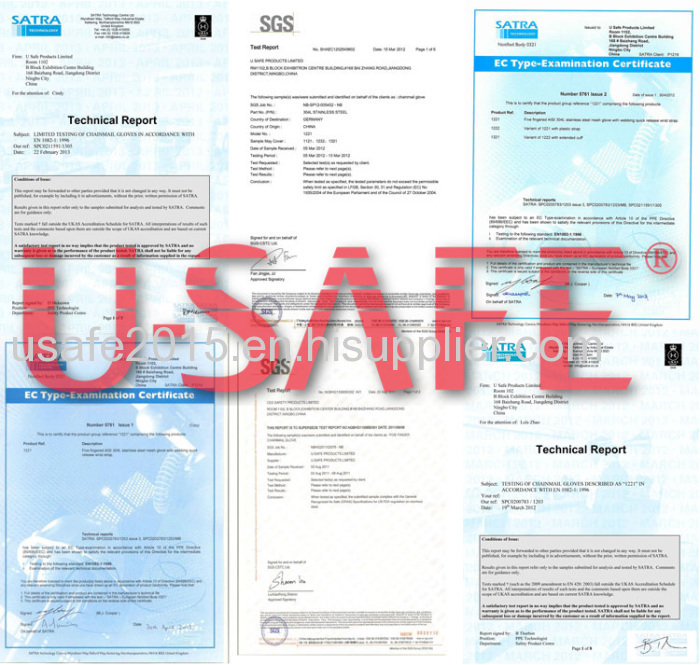 Spcifications:
* Use of stainless steel safety glove: for the safety of hands while handling with hand knives.
* Function: 0 out of 50 trials broke when 100N was applied on undamaged material
* Certificates: CE from Satra UK, LFGB from Germany, FDA from US
* Outer ring diameter: 4mm
Product Description:
Stainless Steel Mesh Safety Glove
1. Stainless steel gloves protect you from working accidents that often occur when cut or stab with a knife.
2. Reversible for left or right hand
3. Hook strap for easy closure and releasing
4. 4 in 1 intertwined design will allow mobility of the hand while working
5. Full metal design for easy cleaning and disinfection
6. Eliminating food contamination effectively according to hygenic standard.
7. The steel gloves strictly meet the standard of European directive EN 1082-1:1996
Skype:usafenicole