DST 5" LRR-N Valve Factory Direct
Product Introduction
Halliburton type, all could change with Halliburton parts.Pressure Poerated tester valve (LPR-N valve) is annulus operated valve

The Pressure Operated tester valve (LPR-N valve) is a full- opening, annulus pressure-operated valve.
It measures multiple closed-in pressures in cased holes where pipe manipulation is restricted and a
full-opening string is required. The nitrogen chamber is charged at the surface to a selected pressure determined by surface temperature, bottomhole temperature, and bottomhole pressure. If the intended
test requires a permanent packer that uses a stinger mandrel or seal nipple, a variety of bypass tools
are available, depending on field application, to help ensure that the formations and downhole equipment
are protected from excessive pressure buildup.
Features and Benefits
• The ball valve operates independently of internal pressure changes, such as with acidizing or fracturing operations.

• Advanced materials and processes provide a unique metal-to-metal seat for exceptional gas-holding capabilities.

• The Pressure Poerated tester valve (LPR-N valve) has been through an extensive five-day qualification testing at 400°F and15,000 psi burst and collapse pressures.

• An open-in feature allows the operator to run the Pressure Poerated tester in the hole with the ball valve opened or closed.

• Fluids can be spotted or circulated through the PRESSURE POERATED tester (LPR-N valve)with the packer unseated.

• A double nitrogen chamber can be added to the Pressure Poerated tester for use in deep, hot, high-pressure wells to reduce the operating pressure.
Photos: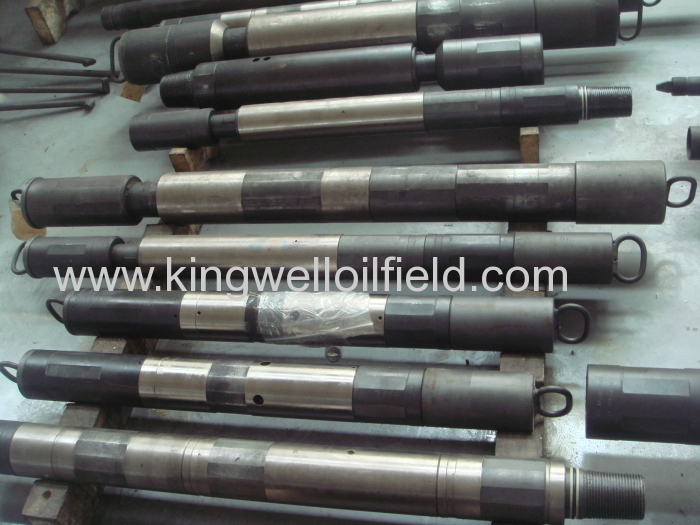 Company Introduction
Xi'an KINGWELL OILFIELD MACHINERY Co., Ltd. (KINGWELL), is a highly reputable supplier for oilfield equipment and services to Oil & Gas industries and provide complete solutions.
With over 10 years developing, we were developed from the beginning drilling service to manufacture factory who produce OCTG, DST tools and Solid control products.
Accordingly most innovative and reliable toolsKingwell set up a long-term science and technology cooperation, with xi'an petroleum University, daqing/ changqing oil&gas institute and jianghan machinery Research institute.
KINGWELL have experienced team, stronger enough to meet any challenge, we do believe honest is the base of business and cooperation, our aim is to build solid relationship with any part of honest. kingwell can provide highly efficient services to its clients resulting in accurate and timely deliveries at the best prices. Our products have been exported to Europe, American and Middle East.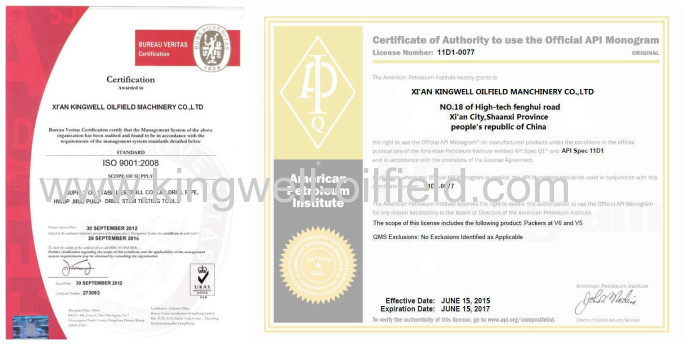 Product delivery
- Payment : TT/LC
- Delivery : 30 days
- Origin : China
- Minimum Order : 1 set
- Packaging :wood case or steel carton
-Delivery Date:within 1-2 month(s) after receiving prepayment

We have some other related products as follows: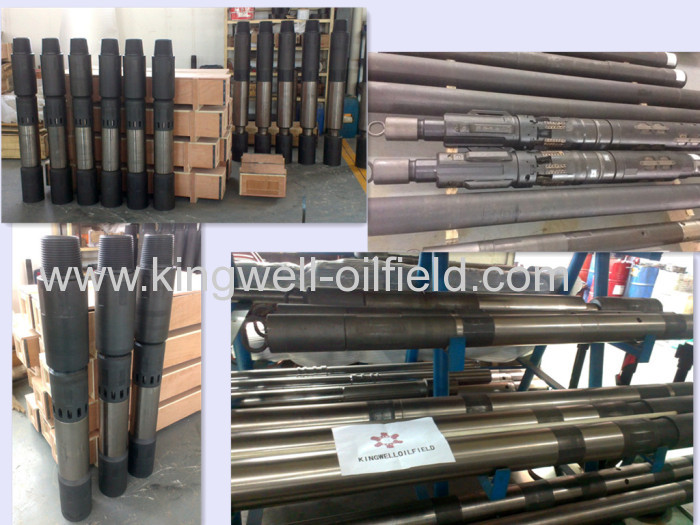 Any enquiry of above products or relative parts, PLS feel free contact back, and we will offer you a good price and show you our best service.