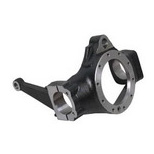 East Casting Foundry Branch,a subsidiary casting company of Eastcasting Co.,Ltd, offers the integrated service including tooling design,casting parts heat treatment,secondary machining operation,surface finishes and various inspecting methods.Now it has formed to be a scaled casting enterprise incorporated with casting design ,study,trail-manufacture,sale and service.
East Casting Foundty Branch specializes in manufacturing the finish machined
cast iron and cast steel parts for values and piping fitting,mining machinery,construction machinery,petroleun machinery,metallurgical machinery,vechincle and shio,automobiles ect,They have abundant tachnical strength,using investment casting,precision casting, sand casting ect process,The mainly materials are carbon steel,steel alloy,high manganese steel,stainless steel,ductile iron,gray iron ect,nearly about more than 100 various different materials.
Process:
Eastcasting supplies lost wax investment castings, using silica sol for high precision.
Equipment:
50-500 kg medium frequency induction furnaces. Wax injection, wax welding, dipping, sand-coating, shell making, dewaxing, pouring, decoating, cutting and cleaning/shot blasting equipment. Heat treatment facilities for normalizing, annealing, quenching and tempering. High –frequency stove, fore and hind temperature Meters, chemical analyze and mechanical test instruments
Material:
carbon steel,steel alloy,steel stainless etc.
Application:
Mining machinery, construction machinery, building industry ,values and piping fitting,petroleum machinery, agricultural machinery,metallurgical machinery,vehicle and ship,automobiles ect.
Capacity:
Casting tolerance CT5 - CT7
Surface Roughness Ra3.2 - 12.5
Part weight 0.002KG-15.00KG
The min wall thickness 0.5mm
Surface:
sand blaster, zinc coating, hot-dip galvanicy , powder coating, chrome coating, Dacro coating, polishing etc