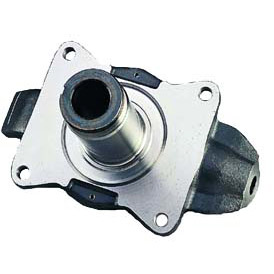 We are proud to have our own pattern room for mould making and machining workshop with most advanced equipments. We can provide you our service from mould making till finish machining of parts. precision casting, precision castings
We provide our high-pressure valve castings and components to many noted valve companies and gain high reputation from our customers for the super inner quality of our parts. We using lost wax casting process to instead of the sand casting process in abroad, so our parts are more precise in dimensions, better in surface finish and more competitive in price.

1) We have 6 sets electrical frequency furnaces with relevant casting equipments.
2) We have advanced machinery for chemical analysis and different mechanical testing.
3) We are able to do PT inspection and X-ray inspection (subcontract) for samples if necessary and also we have hydraulic pressure test machine to achieve Max 30Mpa.
4) We have 50 CNC lathes and 3 CNC machine centers for your machining service along with other ordinary machinery such as lathe, milling etc.
5) We have our own pattern shop to guarantee the precision of the parts. precision casting, precision castings, steel casting unalloyed, stainless steel casting, lost wax process, composite casting process, shell moulding process, foundry products, precision cast products, steel castings low alloy, steel castings high alloy, steel castings for flam and induction hardening, steel castings heat resistant, steel castings heat-treatable
7) Each product will have its own file and process card.
8) We do 100% inspection on samples per customer's requirements. Do 100% inspection on machining dimensions in production.