Description
This Ipad charging cabinet is customized design to secure, protect and charge the
40×10.1" and 1×15.6" Laptop.
(we design for customized requirements)
Main feature
19" installation rail create capacity for you :
20-unit capacity with 25 mm wide slots and sliding drawer for operation—ideal

for tablets, Chromebooks and Ultrabooks, total 2 levels

with 40pcs USB Ports

1xPDU 6ways, EU/USA/UK/IEC type.,etc are all available

1×sliding shelf for laptop
Detail size will be adjusted when drawing confirming.
80mm gap between every level for airflow and cooling—great for charging
Detail size will be adjusted when drawing confirming.
19" installation shelf allow you to adjust the shelf location accordingly to mix

and match devices: removable if not need.

Cable entrance punched in back wall panel,allow for power supply and good for cable management

Efficiency

2" swiveling wheels included for moving
Rear wall mounting panel for storage
Security
Tough, secure storage. Rugged steel construction withstands classroom abuse
Durable SPCC steel doors include handle with unique key lock.
Cabinet is made up to 1.2 mm,with 1.5mm mounting rails.
Safety
Well-designed ventilation and continuous operating fans keep devices cool
For user and equipment safety, the entire cabinet is to be tested and certified to CE,RoHS,ETSI standard
Environment
Cooling/Ventilation: 2 AC continuous operation fans keep equipment cool
Country-specific power cord = 1.5m long
Power System: input/output = 220-250V~, 10A, 50/60 Hz
Temperature Range: operating 0° to 30°C (32° to 86°F); storage -40°C to 60°C (-40° to 140°F)
IP degree : IP-20
Parameter
Product Dimensions: 530X430X843MM(W*D*H), adjustable
Warranty: Ten (10) years mechanical/workmanship; two (2) years electrical components; one (1) year cables
Front view, double mesh doors | Handle lock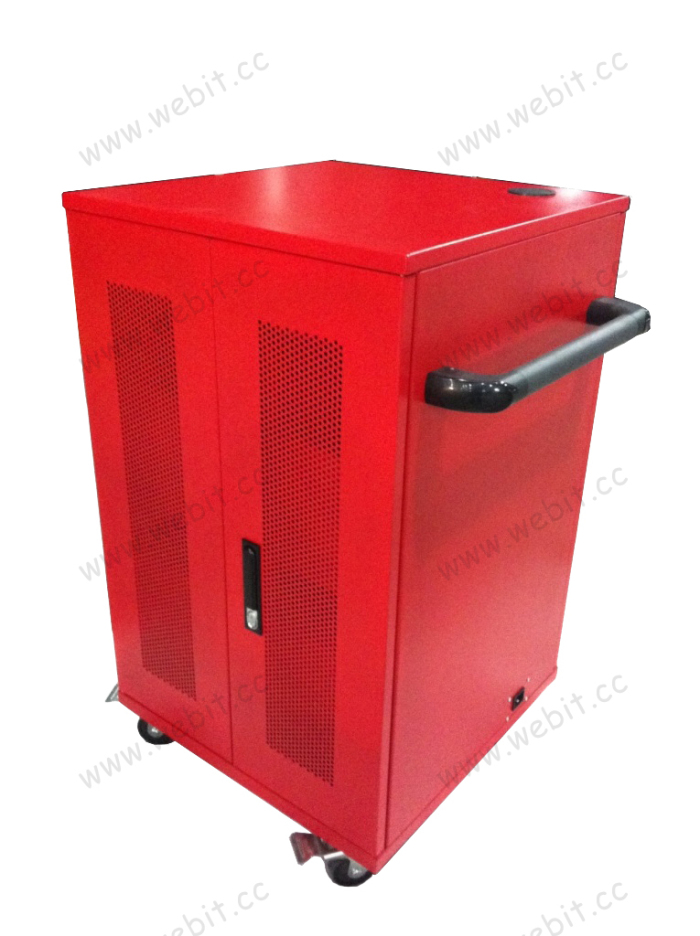 Opened front view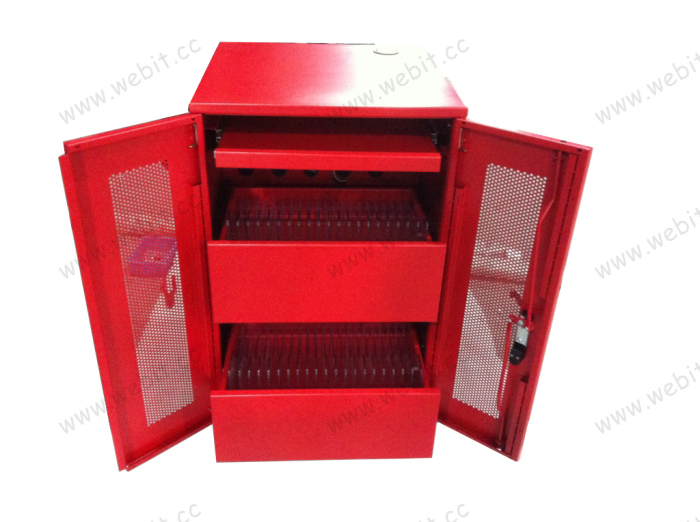 Rear view , single mesh door, handle lock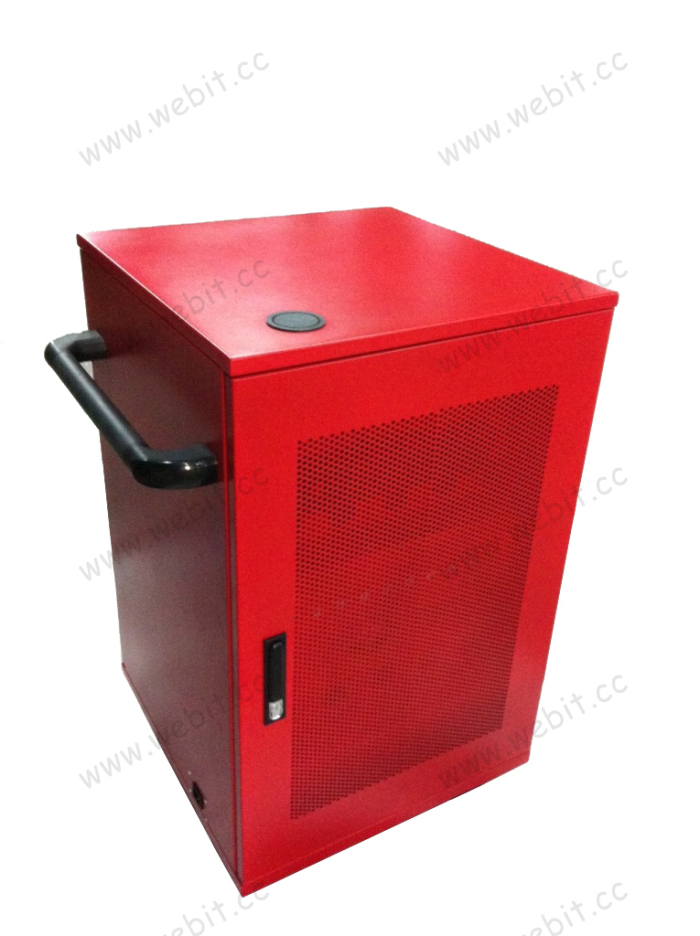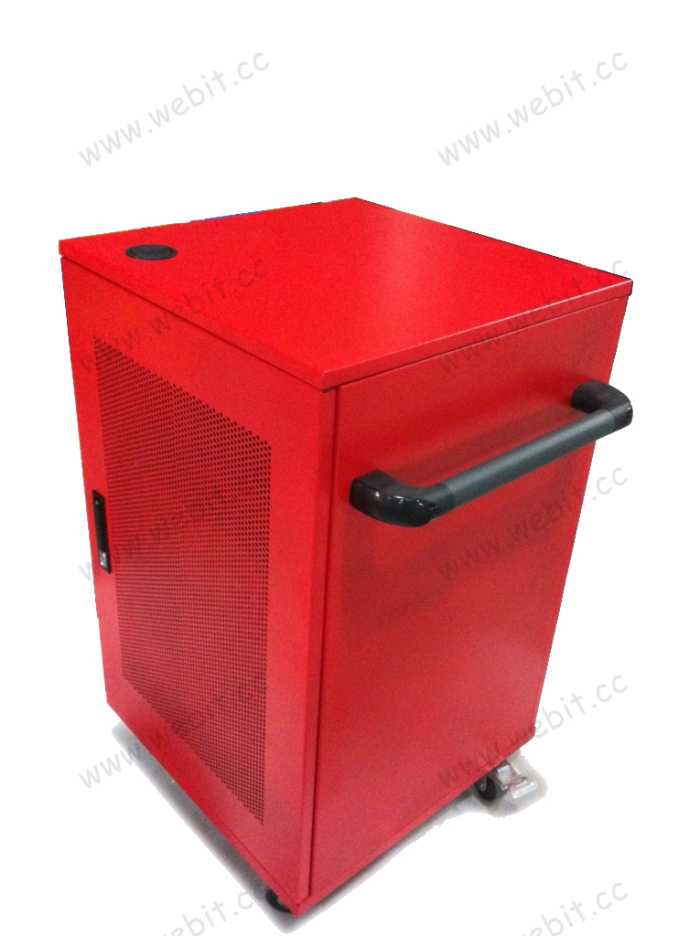 Rear charging equipments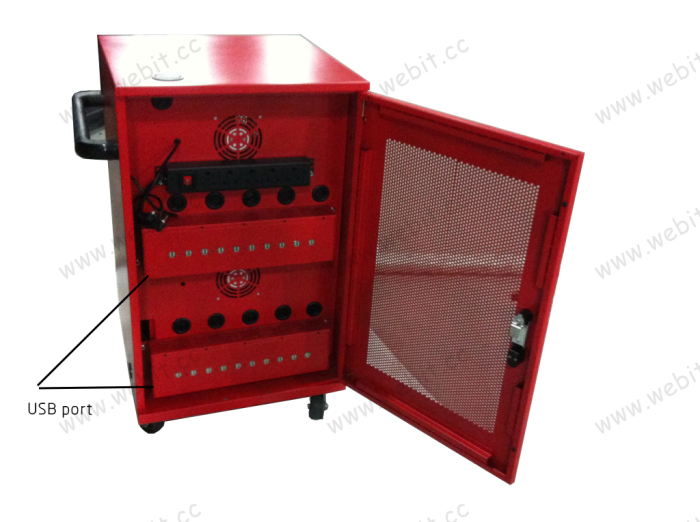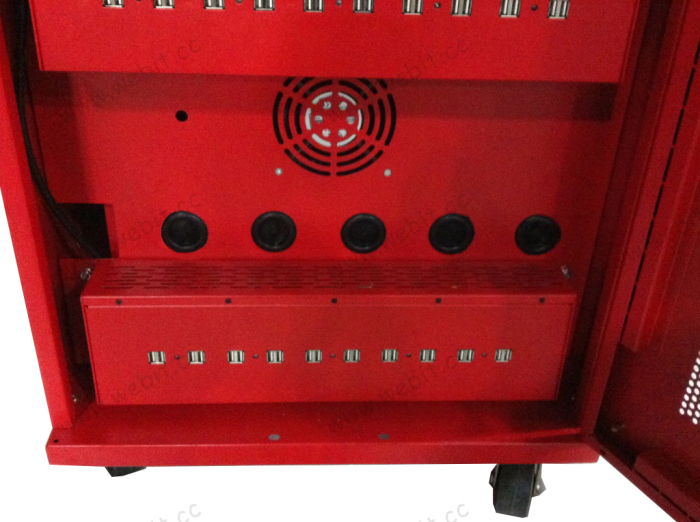 Any of customized requirements are welcome!