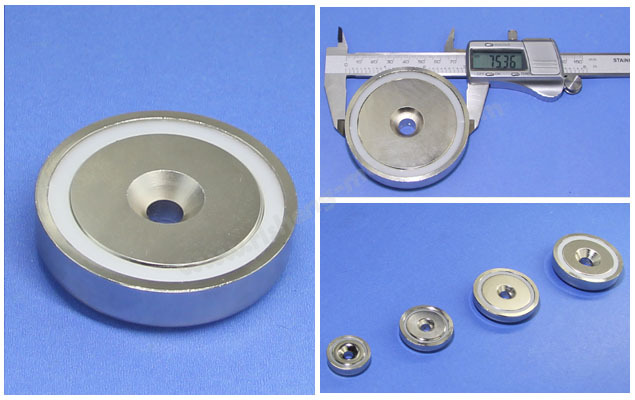 Description:
Parameters RS-MM08
Dimension D75 x 18mm
Tolerance (+/-0.1)mm
Material N35 magnet + SS304 steel
Magnetization Axially magnetized
Weight 488g/pc
Max. Working Temp 80℃
Magnet Grade N35
Surface Coating Nickel coating
Magnet Coating NiCuNi
Shape Round disc
Assemble Connected with an M10 screw-thread.
Pull Force 162 kgs
Application Can stick anything made of iron or nickel: remove steel parts from tumbling media; attach to rod for tank cleaning; separate metal particles from water, oil or other liquids; move parts in and out of degreasing tanks; move hardware from kegs or storage bins; stick to the side of your work center or machine and run cables through the hook for a neat placement etc..