Number: 4T-SP
Name: 90 BSPT MALE PLUG
PART NO.
THREAD
DIMENSIONS
E
A
L
S1
4T-02SP
R1/8"X28
10
16
12
4T-04SP
R1/4"X19
14.5
20
14
4T-06SP
R3/8"X19
15
21
17
4T-08SP
R1/2"X14
20
27
22
4T-12SP
R3/4"X14
20
29
27
4T-16SP
R1"X11
25.5
36.5
36
4T-20SP
R1.1/4"X11
26.5
38.5
46
4T-24SP
R1.1/2"X11
26.5
42
50
4T-32SP
R 2"X11
30
47
65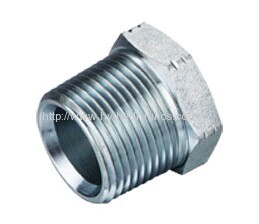 Professional manufacturer for many years, most of the products are exported to North America, Europe,Australiaand Asian countries. Can provide more than 10,000 items like high pressure hose, pipe and tube fittings, flange adapters, straight fittings, tee fittings, cross fittings and various adapters by JIC, SAE, DIN, BSP, JIS and ISO standards. Main material is carbon steel, others like alloy steel, stainless steel, aluminum alloy and brass are also available.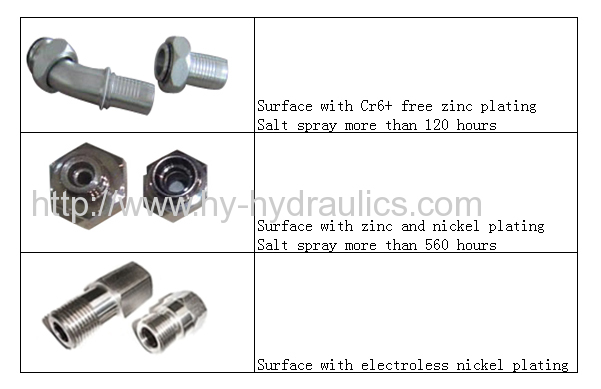 Design and Construction
Forging and maching process for shaped products of elbows, tees and crosses, while cold drawn barstock is for the staights.
Most of our Connector products are made of carbon steel, brass, but also they can made of stainless steel or other material under the drawing of customers.
Finish
Zinc plating with silver chromate (zinc chromium 6 free) is used on all standard steel products. Stainless steel fittings are passivated.
Zinc and Nickel plating, electroless Nickel plating are also alternative option.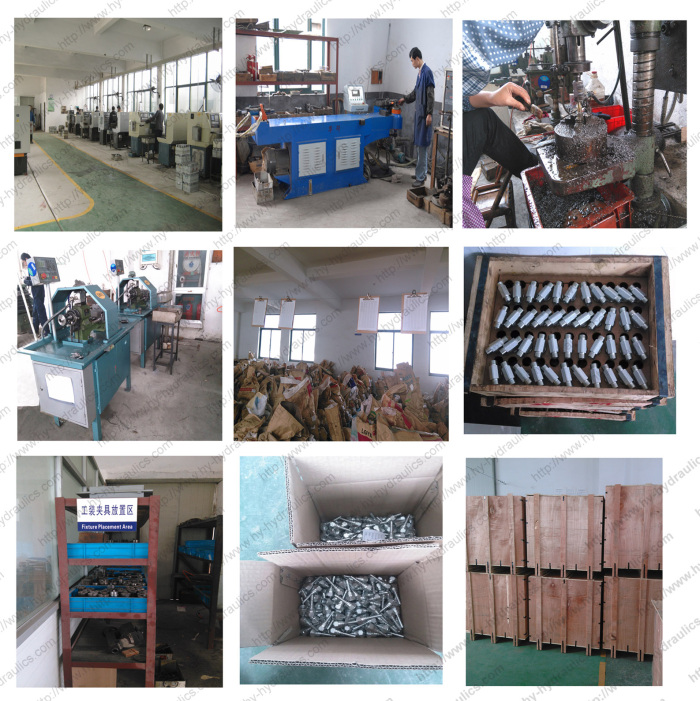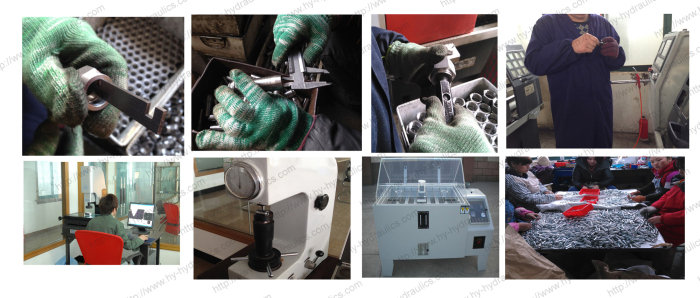 High Quality Standards
As an ISO 9001 certificated manufactory, we ensure that our design and manufacturing processes are the highest quality by maintaining proper certification and in-house inspections.
Under the requirement of ISO, we have a rotating gage calibration schedule to make sure the dimensions of each fitting component is 100% accurate based on specified measurements.
We have a professional quality inspection team. Individually trained employees control the manufacturing process with strict statistical analysis and control. We can ensure that each identical fitting component you order is true to the design specifications.
Packaging and Shipping
All Huayan orders are packaged in-house by our employees in strong cartons wrapped in protective caps. All packages are clearly labeled with text and bar information. Then we will put boxes into an wooden case with a big plastic bags.
As usually we delivery order 45-60 days after the order. Customers may also inquire about our Just-In-Time manufacturing process or expedited manufacture and shipping for products needed within 24 hours.
Customer Service
Our website will also help guide you through the various metal types of hydraulic fittings and more. Provide us with a faxed or email sketch of your required hydraulic fitting components along with the desired quantity and we will be able to give you a quote within 24 hours.
Thank you for visiting Hua Yan Hydraulics!