Capability

10,000 Tons per Year

Export Percentages

90%

Market Percentages

1. Europe -- 40%
2. North America -- 40%
3. Asia -- 10%
4. Domestic Market -- 10%

Casting Techniques

Lost Wax Casting

Lost Wax & Foam Casting

Material

Carbon Steel, Low Alloy Steel, Ductile Iron, Grey Iron, alloy cast iron, Stainless Steel, Bronze, Brass etc.

Sales Percentages

1. Auto Casting Parts -- 25%

2. G.E.T.(Excavator) Parts -- 25%

3. Railway & Train Casting Parts -- 20%

4. Construction Machinery Casting Parts -- 10%
5. Farm Equipment Casting Parts -- 5%

6. Other Casting Parts --15%

Casting Testing Equipments

Impact Testing Machine, Universal Testing Machine, Spectrum Analysis Instrument, X-ray Tester, Hardness Tester, Ultrasonic, Magnetic Particle Inspector, Three Coordinate Measuring Machine, Metallographic Examination Instrument, etc.

Automated Production Equipments

Wax Model Injecting Machine, Shell Making Line, Dewaxing Line, Heat Treatment Mesh Belt Furnace, Gas Furnace, Painting Line, etc.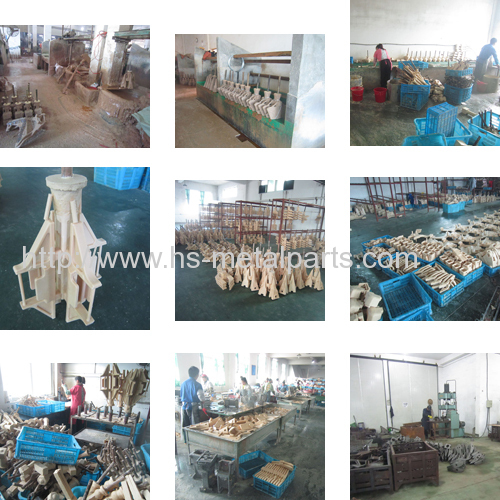 HS Machinery Parts is a factory producing steel castings, iron castings, aluminum castings, brass castings, bronze castings, forgings, stampings, and machined parts with material carbon steel, alloy steel, stainless steel, aluminumalloy, copper alloy such as brass and bronze. Products more than 85% export toUSA, Europe, and other countries, and quality obtained very good reputation from our customers. Electric zinc, hot dip zinc plating, power coating, painting, phosphatization are the most common anti rust surface treatment, others you can specify.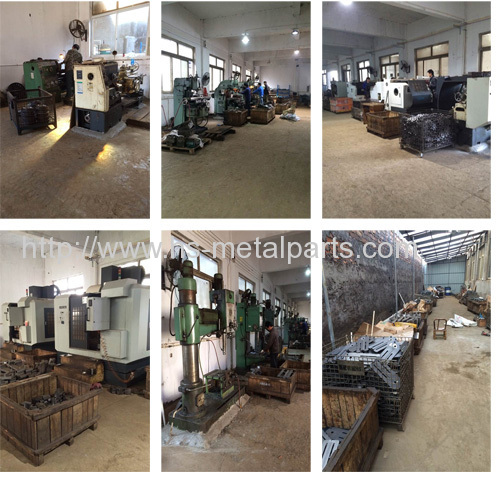 Welcome to send us your drawings and requirement, we'll offer you the best quality products but in competitive price.