Hitech Brand Hydraulic Hammer for Excavator and Backhoe Loader.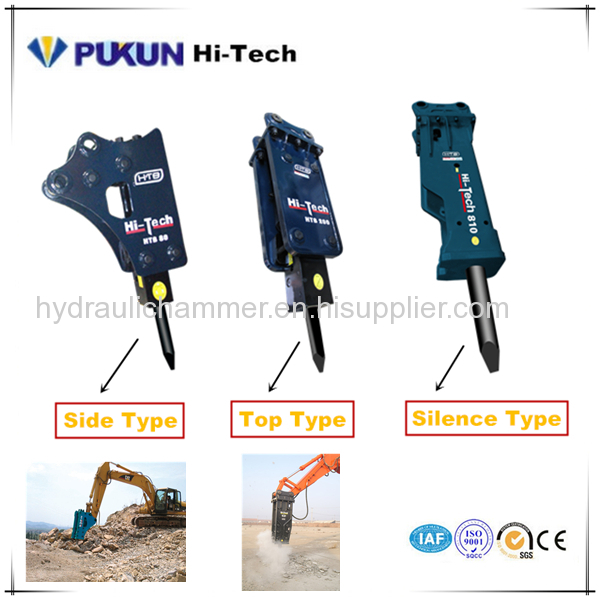 Available Models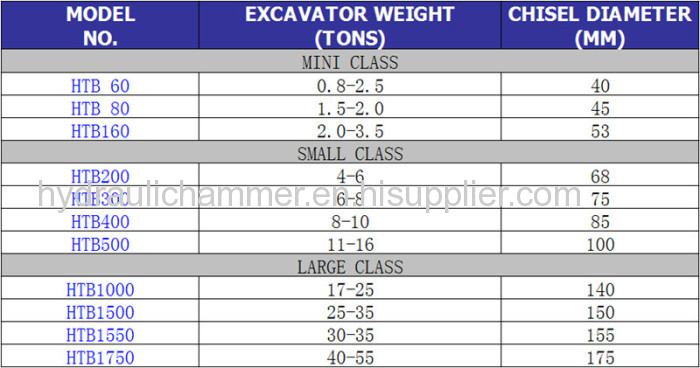 Standard Accessories
1) Chisel × 2 pcs
2) Hydraulic Hose × 2 pcs
3) General Tool with Tool Box × 1 set
4) Manual Book in English × 1 pc
5) Nitrogen Gas Charging Kit with Hose & Gas Cylinder × 1 set
6) Working clothes ×1 pc
Applicable Working Field
1)Mining—mining, second-time breaking
2)Metallurgy—clearing slag, demolition of furnace and foundation
3)Road—repairing, breaking, foundation work
4)Railway—tunneling, demolition of bridge
5)Construction—demolition of bulinding and reinforced concrete
6)Ship repairing—clearing clam and rust from the hull
7)Others—breaking frozen mud, etc.
Working Sites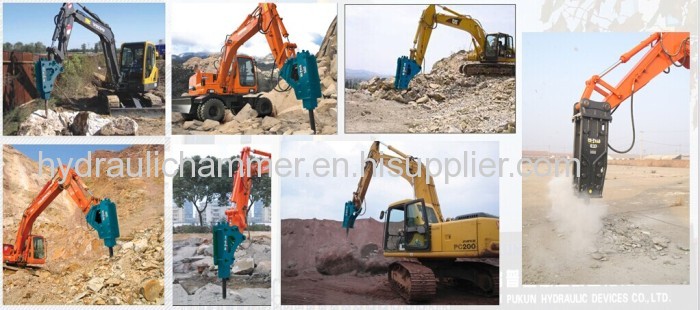 Packing and Shipping
Company Information
Yantai Pukun Hydraulic Equipment Co.,Ltd is a Famouse Equipment Supplier and Manufacturer in China. Our Hitech HTB Series of Excavator Hydraulic Attachments are Efficently Working all around the world.
Our main products are as bellow:
1, Excavator Attachments - Hydraulic Breakers, Hydraulic Hammers, Hammer Chisels, Vibration Compators, Quick Hitchs, Hydraulic Rippers, Hydraulic Grapples, Hydraulic Shears, and all the excavator attachments spare parts.
2, Excavators - Large Excavator, Medium-Sized Excavator, Mini Excavator, Special Excavator, Wheel Excavator, Forestry Excavator and all the excavator spare parts. Our Excavators are all at factory prices.
3, Aerial Work Platform - Scissor Lift, Telescopic Boom Lift, Articulating Boom Lift, Spider Lift, and all their spare parts. Our Aerial Work Platform are all at factory prices.
If you are interested in our Hammers, why not send us a message or an email?