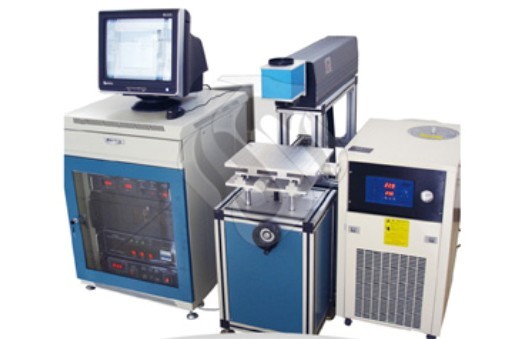 Feasures of this co2 laser marking machine :
1.The CO2 laser, being one of gas lasers, emits an infrared laser at 0.64 μm wavelength.
2.The discharge tube is filled with CO2 and other supplementary gases. When the electrode is powered up, the discharge tube will give glow discharge, and then excite gas molecules to generate laser light. The laser light will be amplified for engraving purpose.
3.The equipment involves a radio frequenIT laser and a highspeed galvanometer scanning system which are imported from the U.S., which ensure fast speed.
4. The machine enjoys trust from customers depending on its superior performance and high quality.
Applicable Materials and Industrial Applications of this co2 laser marking machine :
1.Used in clothing materials, medicine packages, wine packages, building ceramics beverage packages, cut fabrics, rubber products, nameplates, crafts and gifts electronics and leather products.
2.The equipment is able to engrave clear and fine graphics. Moreover, it requires no consumables and has the advantages of consistent performance. The maintenance interval is more than 20,000 hours for the complete equipment.
Technical Parameters of this co2 laser marking machine :
| | |
| --- | --- |
| Name | Parameters |
| Maximum Laser Power | 10W/30W/50W/100W |
| Laser Wavelength | 10.64μm |
| Laser Repetition FrequenIT | ≤25kHz |
| Standard Engraving Range | 100mm*100mm 200mm*200mm 300mm*300mm(optional) |
| Engraving Depth | ≤3mm |
| Engraving Linear | ≤7,000mm/s |
| Minimum Linear Width | 0.1mm |
| Smallest Character | 0.4mm |
| Repeatability Precision | Repeatability Precision |
| Overall Power | 1.2KW |
| Power Required | 220V / single-phase / 50Hz / 8A |
| Optical System Dimensions | |
| Control System | |
| Cooing System Dimensions | Air-cooled, Water-cooled |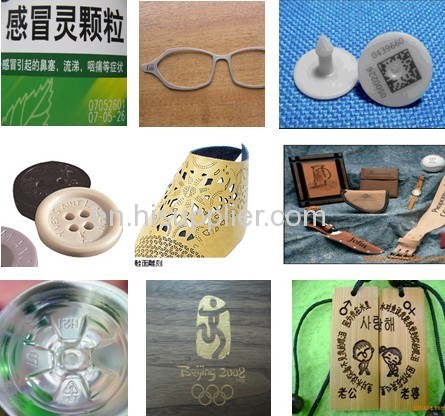 After-sale Service:
1.18 months quality guaranty, the machine with main parts(excluding the consumables)
shall be changed free of charge if there is any problem during the warranty period.
Package&Delivery: