Cat 6a RJ45 Connectors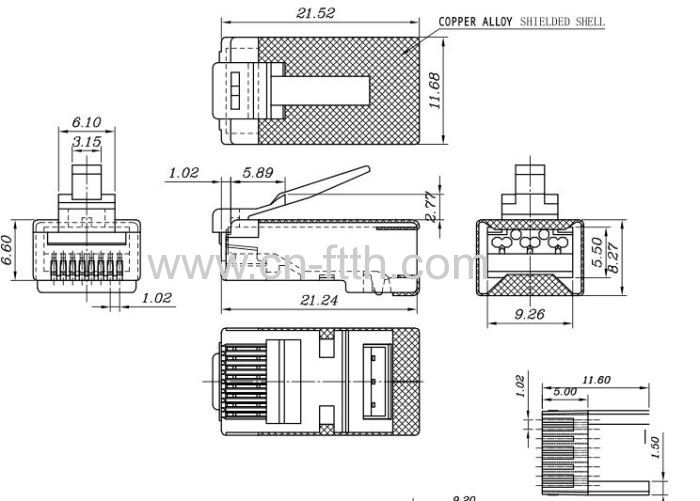 1.ELECTRICAL:
UL APPLICATIONS: 250 VOLTS AC MAX., AT 2 AMPS.
DIELECTRIC WITHSTANDING VOLTAGE : 500 VOLTS AC.
INSULATION RESISTANCE: 100 M Ω.
TERMINATION: RESISTANCE 20m Ω MAX AFTER
2.MECHANICAL:
CABLE-TO-PLUG TENSILE STRENGTH : 20POUND MIN.
DURABILITY : 350 MATING CYCLES.
3.MATERIAL & FINISH:
HOUSING: POLYCARBONATE, UL94V-2 OR UL94V-0.
COLOR : TRANSPARENT OR OTHER COLOR ARE AVAILABLE.
CONTACT BLADE: COPPER ALLOY.
CONDUCTOR : STRANDED & SOLIDWIRE , 24AWG, 26 AWG.
GOLD PLATING: 3u''~50u",ARE AVAILABLE.
SHIELDED SHELL: COPPER ALLOY.
Cat 6a RJ45 Connectors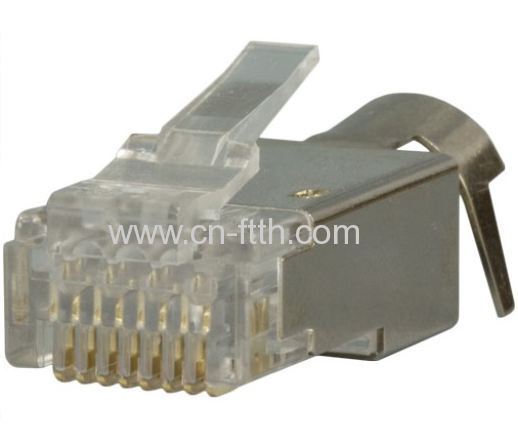 Cat 6a RJ45 Plug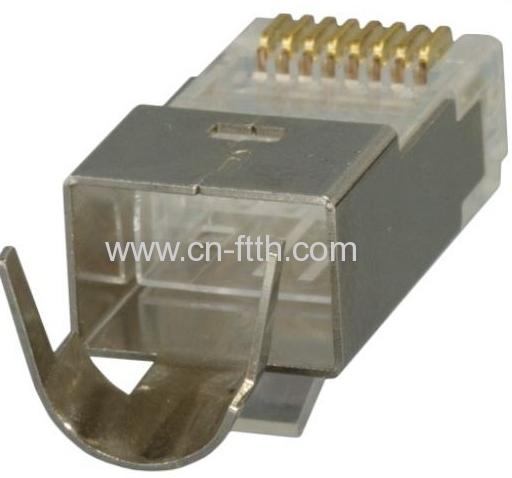 · 50 Micro-Inches Gold Plated 3 prong; Shielded Modular Plug
· For Stranded or Solid Cable
· Fits 23AWG - 26AWG Wires
· ROHS compliant - Works with most Cat5/Cat6a
· 100pcs packing in box
Except the Cat 6a RJ45 Connectors, we have Cat 6 RJ45 Connectors, Cat 5e RJ45 Connectors for customer choose.
All of these types could be FTP and UTP.