Stuffed Monster Doll Wireless Bluetooth Sound Box
specifications:
| | |
| --- | --- |
| Power Source: | External power supply |
| Product type: | Bluetooth speaker toy |
| Fabric: | 100% polyester |
| Filling: | 100% polyester fiber |
| Bluetooth: | 3.0 |
Product features:

1. Easily switch between playing music, movies, or games, making or receiving calls.
2. Simply turn on the i-Talk bluetooth speakerphone and search for i-Talk in the bluetooth network section on your device, then pair with i-Talk. Start playing music from your device and hear it from i-Talk, the powerful speakerphone. You can also have your phone conversation through the i-Talk.
3. i-Talk is a stuffed toy with bluetooth speaker built-in, just connect with your any bluetooth enabled devices such as mobile phones or laptop to i-Talk and use it as wireless speaker.
4. i-Talk will move its head to the two sides, ups and downs while speaker delivered out musics after paring your devices.
5. After paired with your bluetooth device, if someone call you, the music will stop and you can answer the phone ring now when you answer the phone, i-Talk will play as a speaker for your phone. When you hang up the phone, i-Talk will automatically with to music playing mode.
How to connect the i-Talk bluetooth speaker monster toys
1. Turn on the power to get voice, if no voice, please turn off and turn on again till the voice coming out.
2. Voice prompts:
- "Thanks for using"
- "A piece of music"
- "it's now in pairing stage"
- "They connected"
3. Open your bluetooth device, find signal "I-TALK", and connect it.
4. Whiled paired successfully, you can play your favorite songs or make a phone call.
Stereo Music Loudspeaker Box Monster Toy Speaker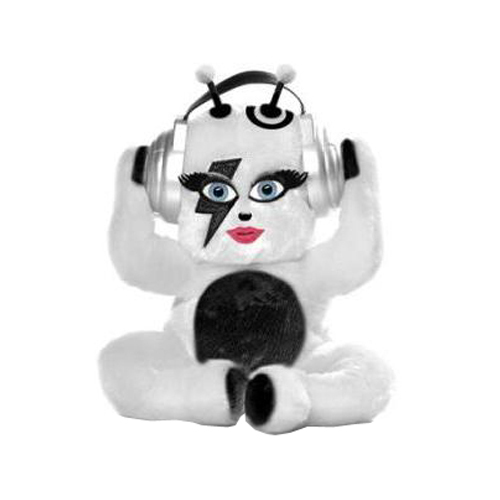 i-Talk will move its head to the two sides while playing the music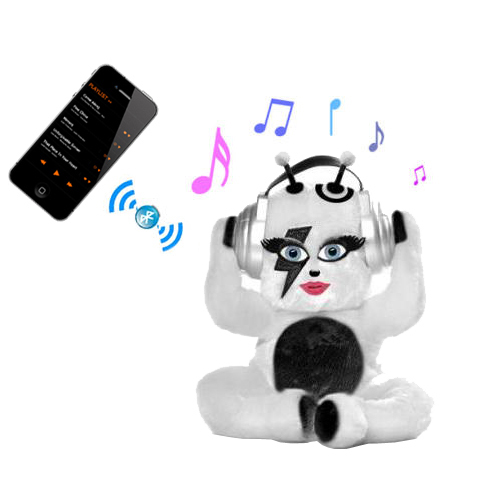 With phone handsfree function
Different colors for your choice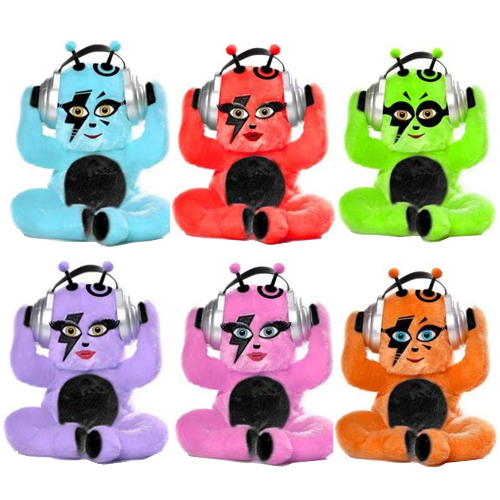 Package details:
Color box packaging
Also accept customised box
Custom Packing : Can add logo, images etc all by your requirements or your design.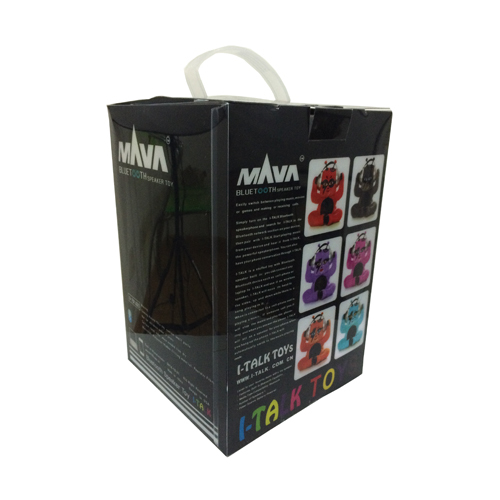 About us
Long Wall Group Company Limited,founded in 2008,specializes in both manufacturing stereo headphones, earphones, speakers and offering sourcing service in China.
Why choose us?
1. We work together with very little time difference to increase productivity.
2. We have a trained team to follow up all details on the order and samples.
Nothing will be missing.
3. We have QCs team to inspect the product quality.
4. One-year quality international warranty to secure your business.
5. We provide the sourcing service for some small companies or new created companies if you think it's hard to find a suitable supplier in China, no worries, we would like to be your eye in China and help you find what you do want.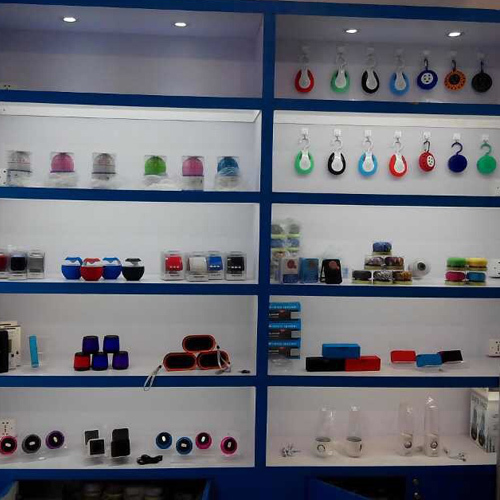 We are a potential and reliable manufacturer of the wireless portable speakers in China,we look forward to work with you.And we provide OEM and souring service.