China Manufacturer Large V Belt Pulley Casting Parts
1.Materials: Cast iron , Ductile iron,Cast steel

2. Surface process:
1.)ainting, heat resistant 300-550°
2). Anti rust oil, food grade oil
3). Powder coating, bright and matte
4). Zinc plating, hot dip galvanizing
5). Enamel, bright and matte
6). Electrophoresis
7.)phosphating
3. Standards:
1) European standard:
a) V-belt pulleys for taper bushings: SPZ, SPA, SPB, SPC; up to 10 grooves
b) Adjustable speed V-belt pulleys and variable speed pulleys
c) Flat belt pulleys and conveyor belt pulleys
2) American standard:
a) Sheaves for taper bushings: 3V, 5V, 8V
b) Sheaves for QD bushings: 3V, 5V, 8V
c) Sheaves for split taper bushings: 3V, 5V, 8V
4.)Mold service: wooden mold, vanishing of vacuum casting, resin mold, aluminum alloy mold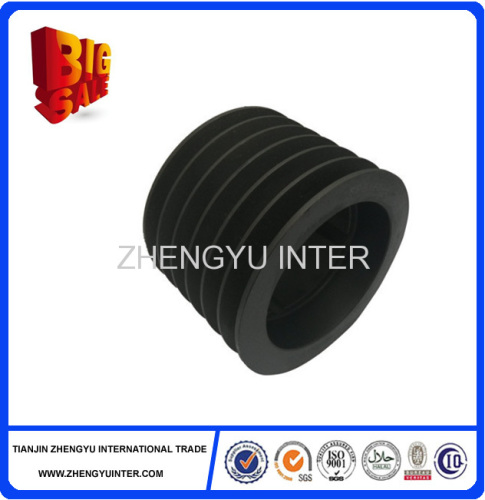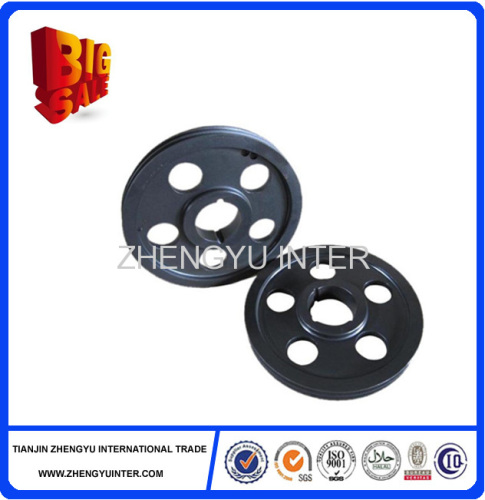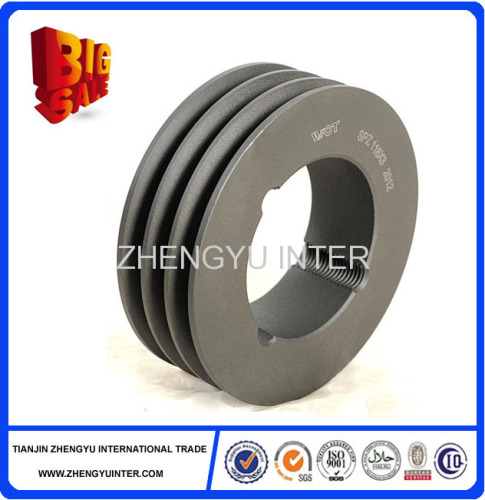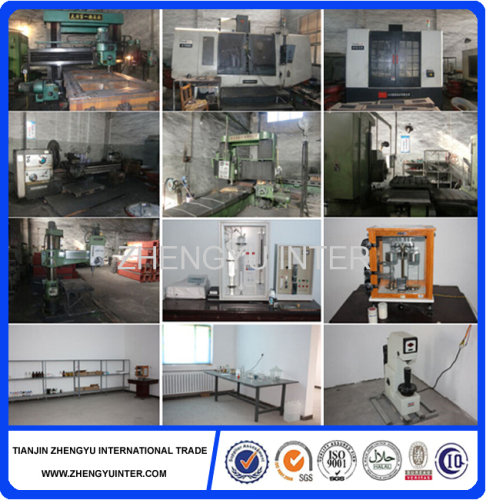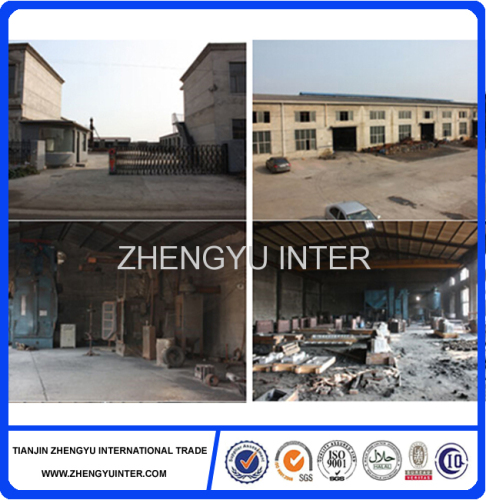 Our service
Strict quality control
With ISO9001:2008 quality management system and advanced quality testing devices. We strictly control the quality although the producing process and have enough experience supplying casting products for German and Korea enterprise.
Reasonable price
With high producing efficiency and strict management,
Timely respond for urgent requirement
Quick delivery.