High Quality Casting V Belt Pulley Casting Parts manufacturer
1)Materials: Cast iron , Ductile iron,Cast steel
2) Surface process:
1.ainting, heat resistant 300-550°
2. Anti rust oil, food grade oil
3. Powder coating, bright and matte
4. Zinc plating, hot dip galvanizing
5. Enamel, bright and matte
6. Electrophoresis
7.phosphating
3)Standards:
1. European standard:
a V-belt pulleys for taper bushings: SPZ, SPA, SPB, SPC; up to 10 grooves
b Adjustable speed V-belt pulleys and variable speed pulleys
c Flat belt pulleys and conveyor belt pulleys
2. American standard:
a Sheaves for taper bushings: 3V, 5V, 8V
b Sheaves for QD bushings: 3V, 5V, 8V
c Sheaves for split taper bushings: 3V, 5V, 8V
4.Mold service: wooden mold, vanishing of vacuum casting, resin mold, aluminum alloy mold
Application:
Architectural Hardware
Automotive and Off-road Vehicles
Business Machines
Computer ware and Peripherals
Construction Machinery
Construction Tools
Dairy Equipment
Electrical Controls
Exploration Drilling Equipment
Food Service Equipment
Machine Tools
Materials Handling Equipment
Medical Equipment
Military Defense Equipment
Pneumatic Fasteners
Precision Optical Equipment
Printing Press Equipment
Security Control Systems
Sporting Equipment
Surgical Instruments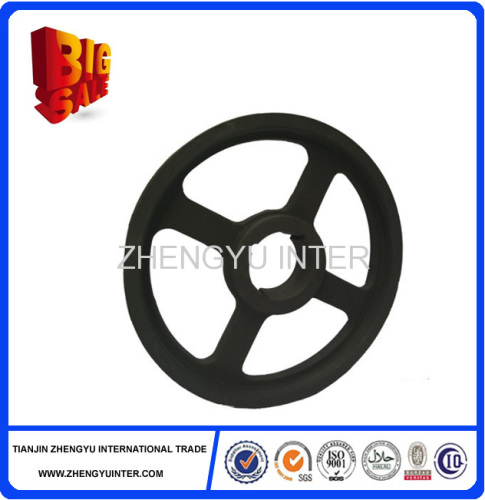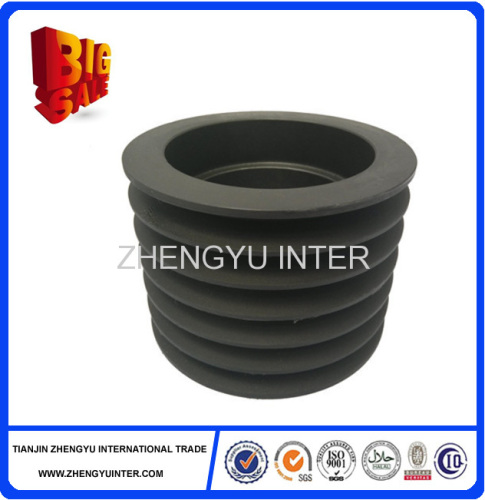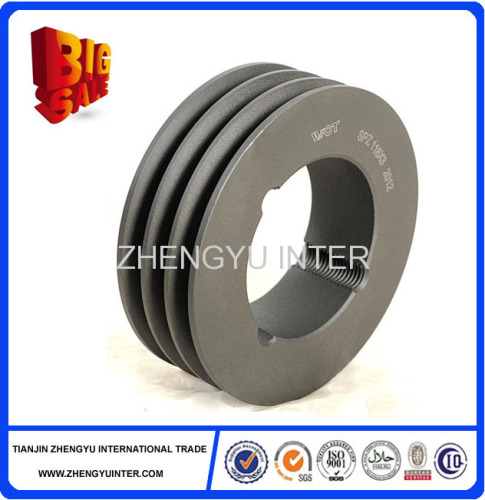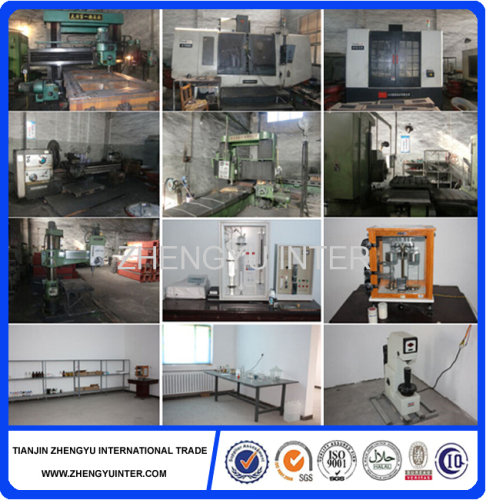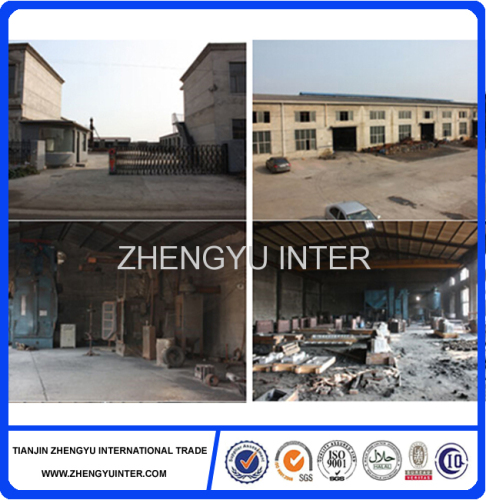 Our service:
1.We can provide high quality product according your samplesor drawngs.
2.OEM/ODM service provided as customer'special requirement.
3.Reply your enquiry in 24 working hours.
4.Small order is acceptable.
5.The core aspect of our company is our commitment to the consistent quality of our products and service