Lost foam impeller of pump casting parts OEM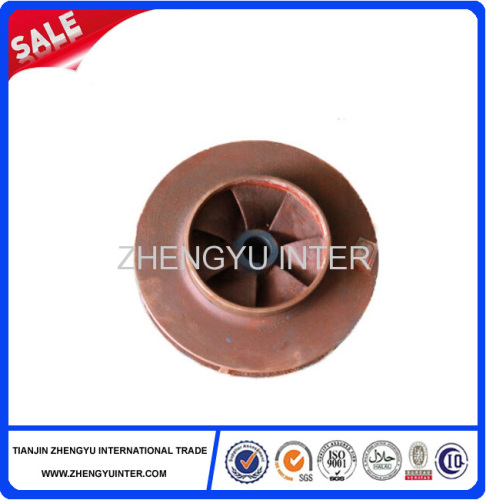 Casting Technical:water glass casting
Casting Material:Ductile Iron
OEM service: in standards of GB, DIN, AISI, ASTM
Inspection of equipments:Spectrum analysis instrument, Metallurgical analysis, Tensile strength etc.
Process:Drawings→making mould→raw casting→sandblasting→ casting parts machining→surface treatment of casting parts →product checking →packing →delivering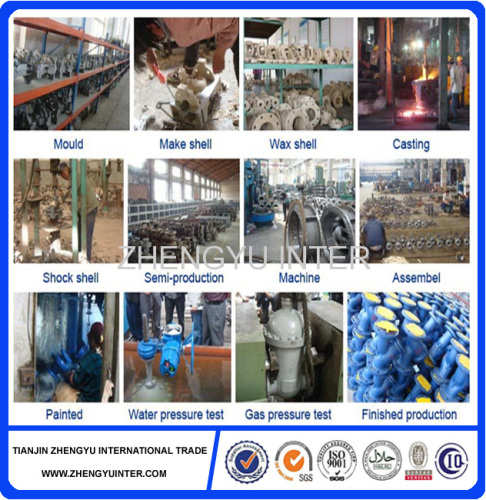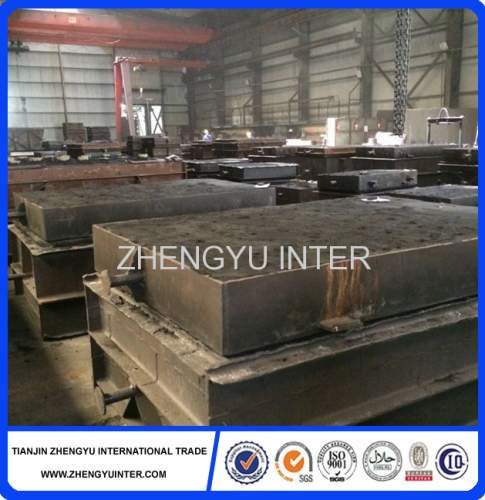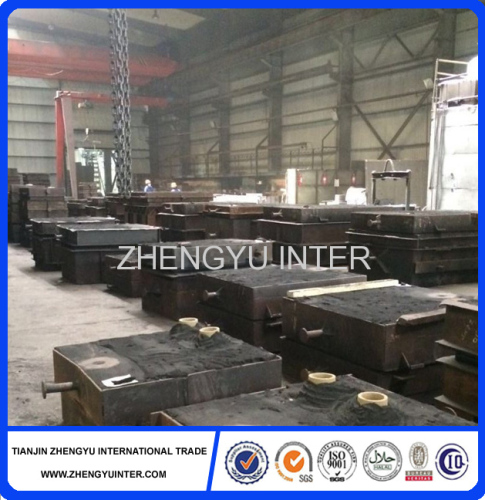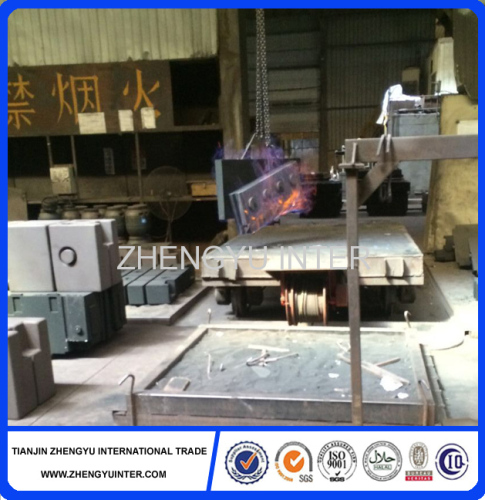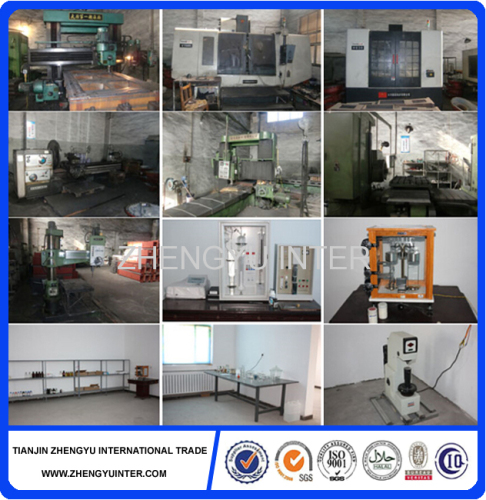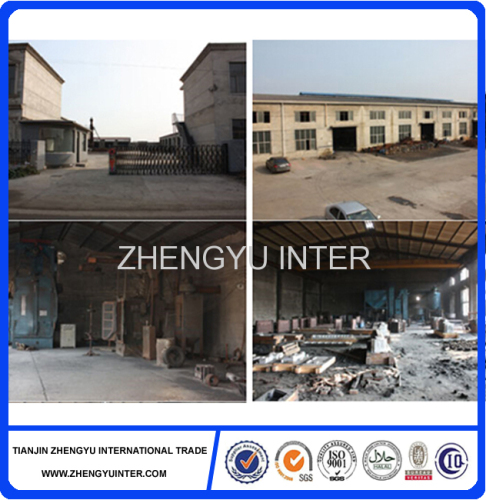 WHAT SERVICE WE OFFER?
We offer you OEM service for casting parts , especially in sand casting.
Sand casting,also known as sand molded casting, is a metal casting process characterized by using sand as the mold material. The term "sand casting" can also refer to an object produced via the sand casting process.Sand casting is relatively cheap and sufficiently refractory even for steel foundry use. In addition to the sand,a suitable bonding agent is mixed or occurs with the sand. The mixture is moistened with water to develop strength and plasticity of the clay and to make the aggregate suitable for molding.The sand is typically contained in a system of frames or mold boxes known a flask. The mold cavities and gate system are created by compacting the sand around models, or patterns, and or carved directly into the sand. Can maintains typical tolerance accuracy within CT12-CT14 standard, with a surface finish of Ra50-100.
CAN WE OFFER CNC CASTING PARTS?
Yes, We offer CNC service to make the surface of casting parts as polished & precise as you request.
WHAT KIND OF SURFACE TREATMENT CAN WE GET?
Heat Treatment, shot blasting, sand blasting, machining, polishing, plating, powder coating, anodizing, zinc plated(galvanization,), oxide, etc.
HOW WE MAKE THE PARTS COMPLY TO CUSTOMER'S REQUIREMENT?
Useing our coordinate measuring machine, tensile testing machine, spectrograph and other testing equipments to make all the goods qulified.