Custom very sticky out door use UV resistant sun-proof ink priority eggshell stickers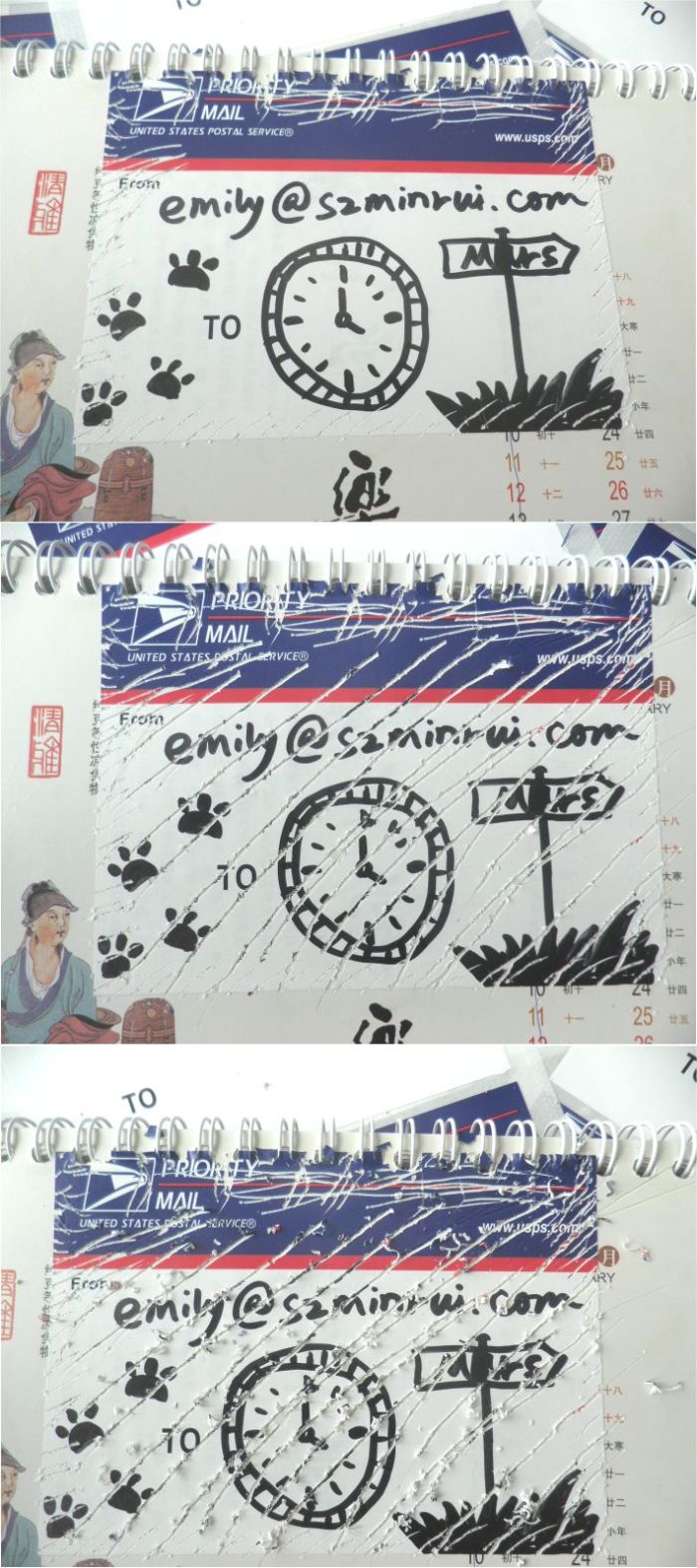 Custom Very Sticky Blank Sun-proof ink Printing Priority Mail Fragile EggShell Vinyl Stickers from China for Grrafiti Art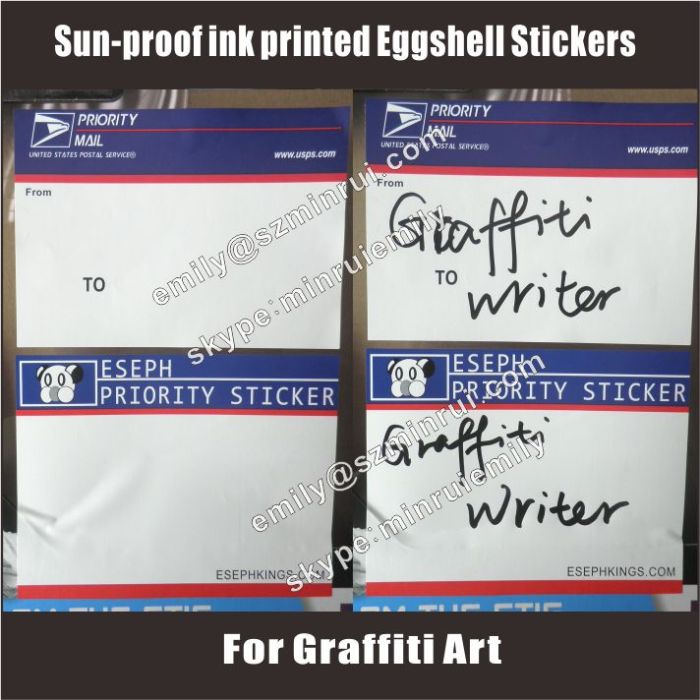 These are priority eggshell stickers with Sun-poof ink Printing Customized by a client from USA.
Item

Destructible Vinyl Label/Eggshell Sticker

Material

UDV(ultra destructible vinyl)

Adhesive

Water-based glue (after stick 24hours,strong adhesive can not remove)

Liner

Glassine Liner (80g)

Color

Same as your design (CYMK,Pantone color,spot color etc)

Pack

On rolls or on sheets

Design file

AI,photoshop,Coreldraw,PDF etc

MOQ

3,000pcs

Lead time

normally 4 work days after artwork and payment are confirmed

Shipping mode

by sea,air,international express etc

Payment

by TT,western Union,paypal etc

Normal Order process

1.inquiry

2.label material,size,quantity,artwork checking and confirmation

3. quotation&proforma invoice confirmation

4.making payment

5.pictures for approval when printing

6.shipment,labels arrive

7.getting after sale service from us
Custom Blank Sun-proof ink Printing Priority Mail Egg Shell Vinyl Stickers from China for Grrafiti Art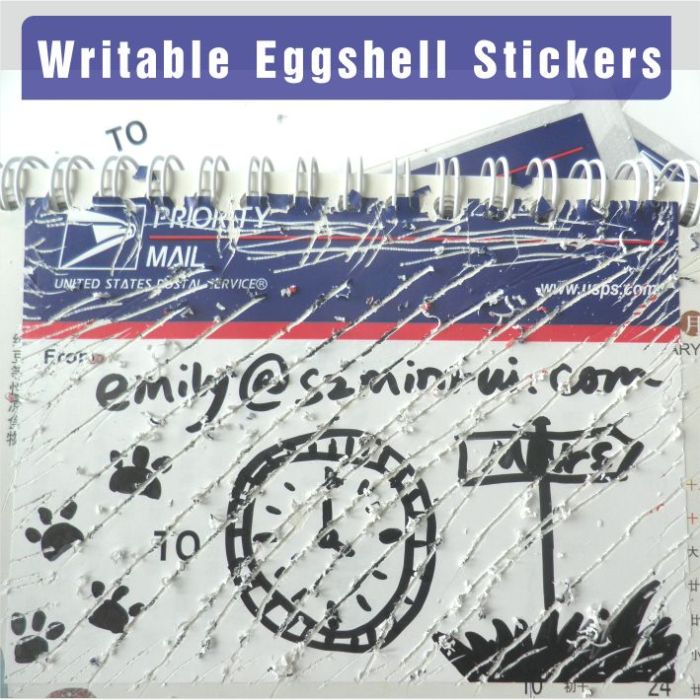 Custom Tamper Proof Priority Eggshell Stickers,Security Priority Eggsell Stickers With Logo,Can Not Remove Eggshell Seal Sticker
These are Eggshell Stickers with Sun-poof ink Printing Customized by a client from USA.
*Application of UDV label sticker:


1)Eggshell stickers


Nowadays,more and more is to use UDV labels,used as "Eggshell sticker".Eggshell sticker is with water-based permanent strong glue,so it is very sticky.We test that we can peel a regular sticker easily,but our eggshell stickers are still holding it strong on wood board,carton box,wall,even on glass wall.You can't remove or scratch it with hands or kinfe after 24 hours' sticky,it's magic!


Testing on wood board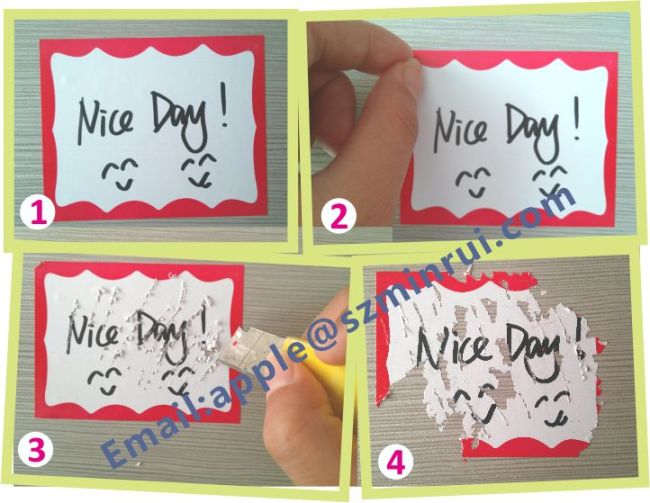 Testing on box board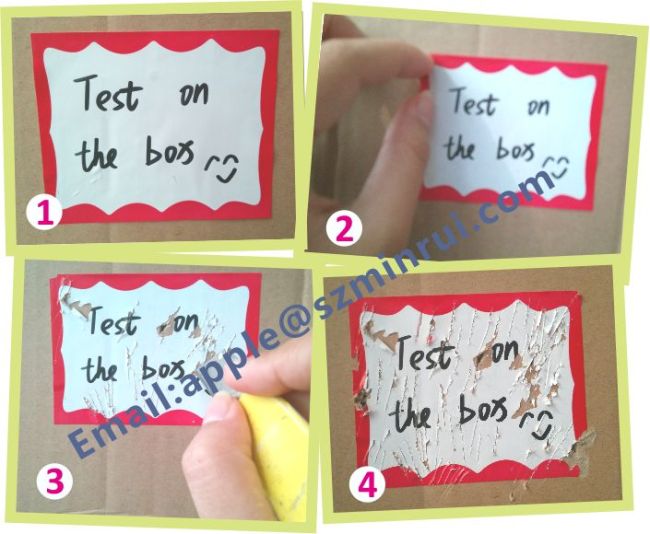 Testing on wall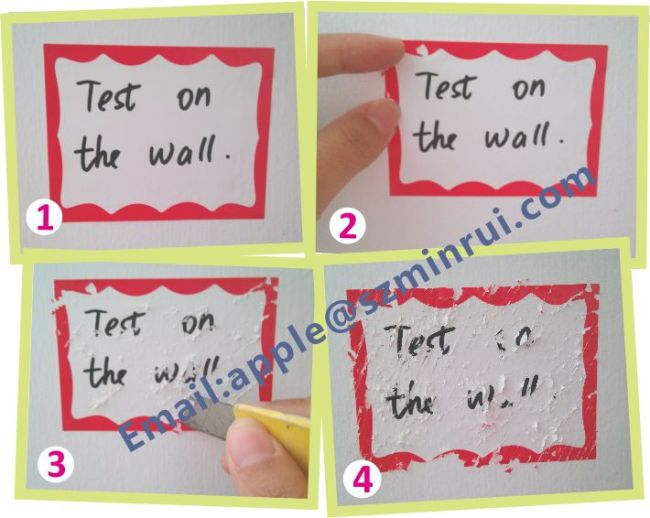 Testing on glass wall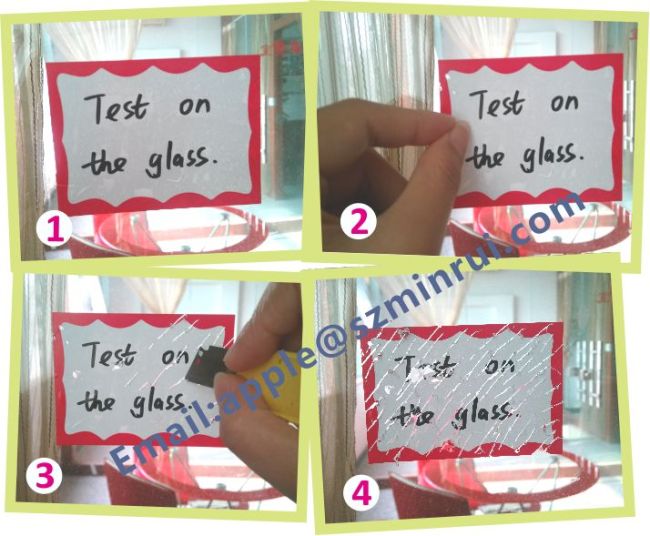 As you see the testing above,there's no way to remove the eggshell sticker!

Eggshell sticker is Hard-to-buff/Hard-to-clean/Hard-to-scrub/Hard-to-remove!


White Ultra Destructible Vinyl Mateirals are with fragile facestock and many customer ordered them with black printing only,sometimes the designs were designed by Hand,some designed by design software.
Eye catching eggshell sticker designs will get good effect,you could also choose photo designs or full colors printing designs.If you have strict for sun-proof, we suggest you could choose sun-proof ink printing.
priority eggshell stickers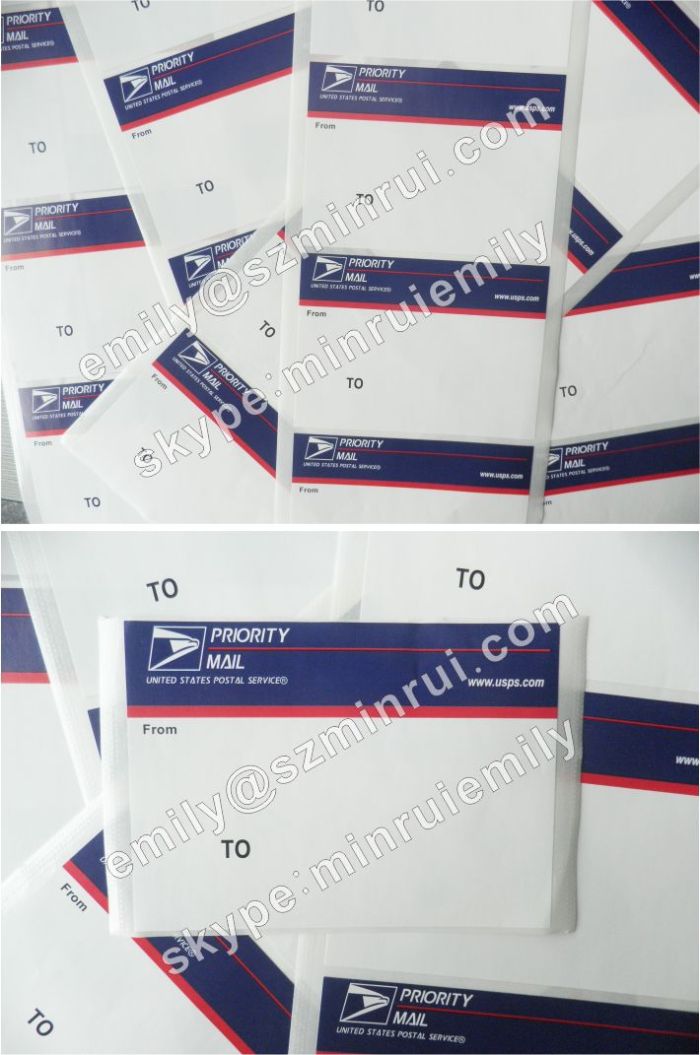 One different similar design priority eggshell stickers as below:
Custom Blank Eggshell Vinyl Stickers,Custom Blank Egg Shell Stickers or Custom Privately Printing of the Eggshell Labels for Advertisement
Destructible label breaks apart into small pieces when removal is attempted, thus providing complete protection to goods against pilferage or tampering. The technique works by using a very weak and brittle substrate and aggressive adhesive to ensure that the label disintegrate into many components if any attempt is made to remove it.

Please notice: eggshell stickers = destructible labels = warranty void if seal broken labels
Because the labels are brittle fragile with strong adhesive,many people call them eggshell stickers
(like broken egg shells)
These stickers are not common labels, they will be sticked on someting for permanent,and they cannot removed after thousand of times.
Even you use sharp knife to clean them, they are still sticky and our eggshell paper stickers use eco-friedly waterproof adhesive, this kind of adhesive is with strong late viscouse,they are getting sticky and sticky as the time goes by.
Because they are with these excellent characteristics, they are widely used as the permanent labels for advertisement for warning labels.
If you were very strict for the permanent labels, not only the permanent adhesive but also the weather proof and sunshine proof ink printing ,please just let us know.
We also did the similar for customers before.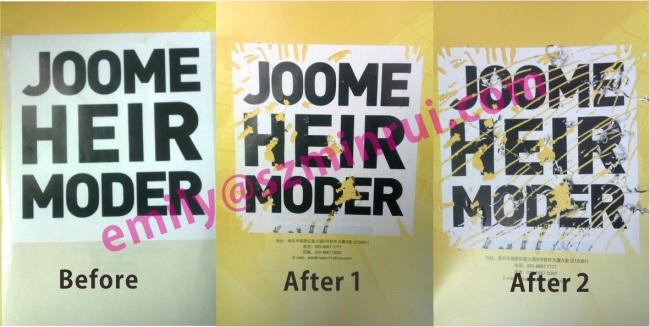 And what's more, lots of Graffiti art lovers used this eggshell stickers and express their attitude everywhere.
You could cutom the blank eggshell stickers with the borders or frams below, if you wanted to see the clearly Edition. Or contact email: emily(at)szminrui.com
or skype:minruiemily
We are the largest manufacturer of eggshell sticker label materials in China, eggshell stickers also called destructible labels,widely used as warrany stickers, tamper evident seal stickers, security asset stickers and the ect.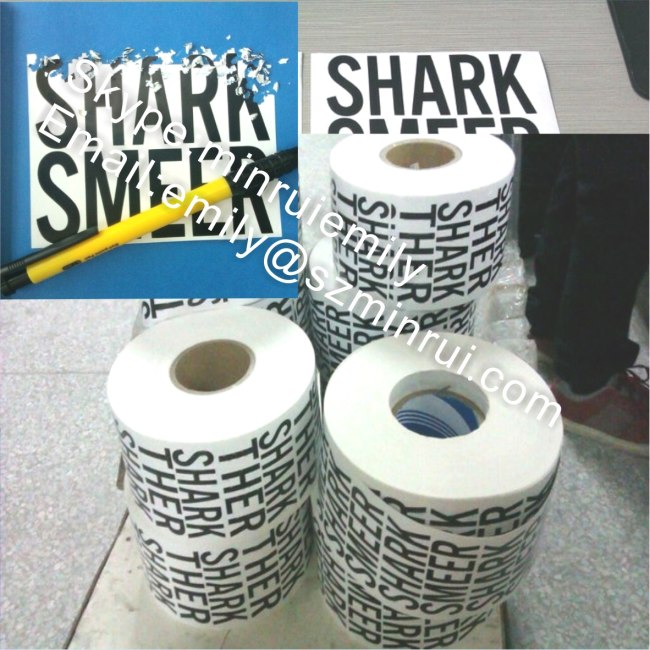 Minrui Ultra Destructible Vinyl Label Materials Data Sheets:
| | |
| --- | --- |
| Facestock thickness: | 0.1mm |
| Adhesive: | water-proof SENSITIVE strong adhesive |
| Coating Thickness: | 0.025±0.002mm |
| Dry Coating Weight: | 50±2g/square meter |
| Peel Adhesivon: | 12# ball |
| Release liner thickness: | Glassine liner (80g) white coated liner (180g) |
| Tensile Strength: | 9.0kg/15mm |
| Elongation: | 2‰----4‰ |
| Color: | white or you could custom other colors |
| Smoothness and printability : | good |
| Release Force: | ≥8N |
| Holding Power: | 24 hours |
| Temp Range: | -5---40°C |
| Solvent Resisrance: | Good |
| Breaking Strength: | 5.0kg/cm² |
| Die Cutting: | Good |
Please attention:
Some other destructible label papers (from some other companies) are very brittle,even a little morn brittle than our most brittle models.What's morn they are very sticky,you will feelling the good sticky as soon as you test them
But what's the diferences between our papers from some other destructive label papers?
1:The adhesive :
our adhesive is water-based and the labels will have a good effect after you stick on something surface for 48 hours enough!Then the glue will permeate into the surface and they will be very sticky!That is because we have moisturizing processing,it can make the users to print and stick the labels simply!
Others use oil-based adhesive,they wil be very sticky and will have good sticky effect as soon as you test them the first time,but as the days passed away,the labels will be no sticky and then drop down
2:The brittle grade:
our papers have moisturizing processing,it can make the users to print and stick the labels simply!And you could storage them for a half of years.It canbe promised that the materials won't be destructed in the processing of make the papers into labels and stick on the products
Others are very brittle,like eggshells.At first you will think it is very good of the brittle,but they will be destructed before printing in winter or in low temperatures
Because the brittle grades are changed with the temperatures,low temperatures results in high brittle.What's morn the inferior labels will increase
My Skype is:minruiemily
Order process is easy:
Enquiry
→we reply you with labels questions
→you will answer us about the design,sizes,quantity,materials and so on
→we will send you draft design with valid quotation
→make sure of them
→finished paying
→leading time is 3-7days according to your quantity
→send them out
→you will receive them soon.
Waiting for your kindly enquiry!
We will get you back in 24 hours.
Any shap or size is ok!
please just send us your design in PDF or please send us your ideas about the design,then we will offer you a free design with valid quotation according to your quantity!
Please according to the questions below:
We will send the finished labels to you by door to door express!!
NOTICE:

1.Please notic that,all adhesive labels should be sticked on the clean and smooth surface,cannot be sticked on the concave-convex surface,especailly with small size labels.But wood metal and most surface couldbe sticked well enough!

2.Pls don't remove the stickers immediately when you stick it, test the stickers after 24 hours sticky,the labels can't be removed by one time.Because it's with water-based adhesive,the labels will be getting sticky as time goes by!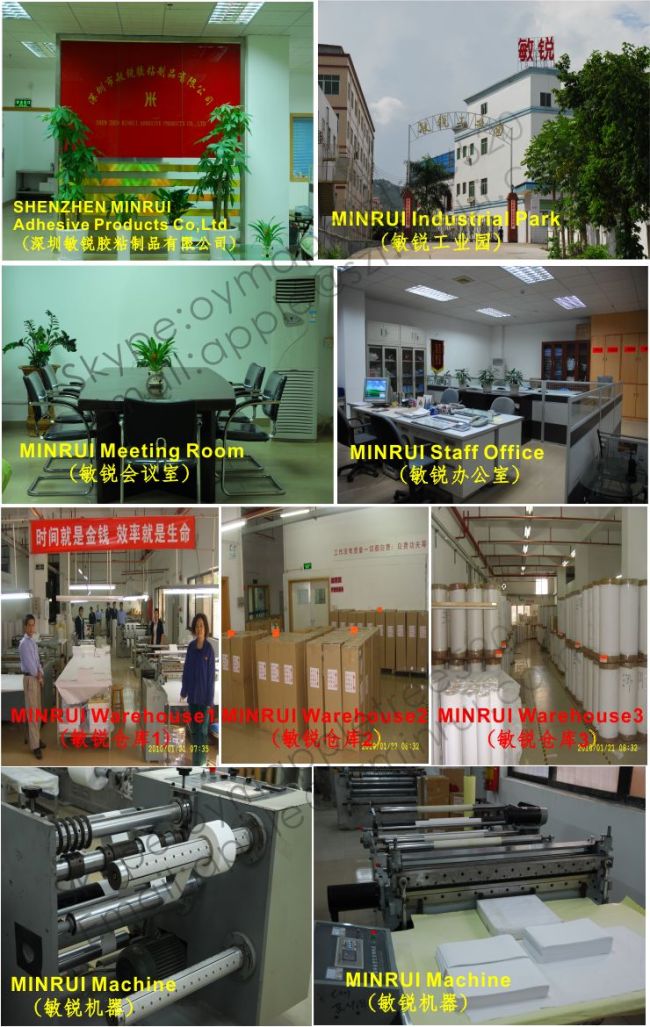 WHY US ?

1)We're a professional manufacturer and leader of destructible vinyl material and own 70% market in China.
2)Our UDV material has its own patent,and the patent number is 01118187.Besides,the UDV material has passed SGS certification and 138 tests from Euopean Union.
3)We have different models of UDV materials and can supply unique security solution for you.
4)We have our own printing company and have 13 year printing experience.
5)We could provide you with free design according to your requirements!
6)Fast delivery and factory price!