Detailed Product Description
Skyppe: kxzwankxz
kxzwan(at)126.com
Windows Product Key Sticker Windows 8.1 Professional OEM COA label X18 Use for Activating PC
Absolutely genuine Win 8.1 Pro OEM key, helps you to activate a computer, Laptop or any branded PC.
As Win 8 System is bounded with motherboard, so onlyONEkey forONEPC.
Our key code is definitely genuine for online activation, with better quality than normal ones in the market.
This is an OEM version. And we accept customization for HP, Dell, Lenovo and so on.
This is the latest version for Win 8.1 Pro windows product sticker. Produced by excellent material and fascinating technology.
Welcome to consult.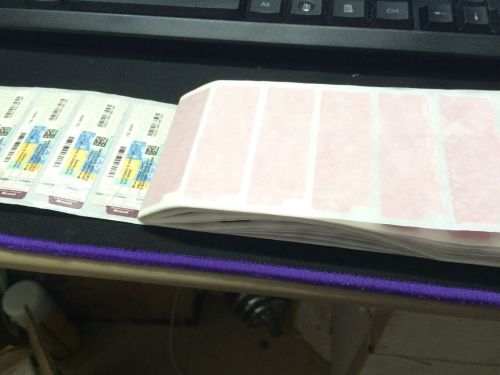 Wholesale 100% genuine/ original microsoft product key :
OFFICE 2010/2013:
office 2010 professional pkc fpp
office 2010 home business pkc fpp
office 2013 professional pkc fpp
office 2013 home business pkc fpp
office 2010 home student fpp
office 2013 home student fpp
office mac 2011 home business FPP
office mac 2011 home student FPP
visio professional 2010/ 2013
project professional 2010/2013
visio premium 2010/2013
Project Standard 2010/2013
Visio Standard 2010/2013
office 365 home premium 5 pc key
visual studio ultimate/premium/professional 2008/2012/2013
WINDOWS SERVER 2008/2012:
SQL server 2008/2012 standard 5/10/15CAL
windows server 2008 standard R2 1-4cpu 5clt english
windows server 2008 enterprise R2 1-8cpu 5clt english
windows server 2012 standard 5CAL
windows server 2012 datacenter 5CAL
WIN7/8 OEM key------COA sticker (X15 X16 X17 X18):
windows 7 pro (2PC)
windows 7 home premium (2PC)
windows 7 ultimate(2PC)
windows 7 home basic(2PC)
windows 7 starter(2PC)
windows 8 pro
Coa label,coa sticker, coa license, coa key label, key card, windows 7 ultimate, windows 7 professional, windows 7 home premium, windows server 2010, windows server 2008, office professional 2010, office professional 2007, windows xp professional, winxp sp3, windows vista business, windows vista ultimate, windows sql 2008, office home and business 2010, office mac 2011 home & business, office home and student 2010, office ultimate 2007, office professional 2007, photoshop cs5, photoshop