What's an Ion Cleanse Detox Machine?
The Ion Cleanse Detox Machine is a high-tech water detoxification system that
facilitates the body's ability to heal itself,It is a pleasure to use because of its
simplicity and relaxing affect and is a water foot-bath that utilizes both brass and
stainless steel electrodes,which clean,balance and enhances bio-energy,a vital force
present in the body's fluids.This type of energy is an electro-magnetic force stored
within the body and utilized by our cells.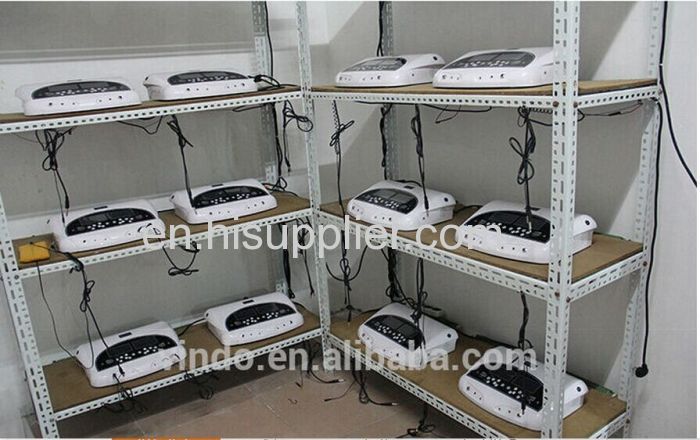 Function of ion foot detox machine
1.improve the sleeping quality
2.the blood pressure down
3.the blood suger down
4.reduce the ach and inflammation
5.get rid of tiredness
6. improve the immune
7.make the skin smooth
8.cure athletes feet and fungal nails
9.liver/kidny deyoxification
10.balance body PH levels
11.improve healthy cell generate
12.improve sexual health
Features of ion foot detox machine:
1. Microcomputer control system produces a specific frequency magnetic waves.By the ion generator, electromagnetic wave is
leaded into the water ,the nature of water is changed to realize detoxification.
2. Far infrared heating antivirus function, intensity can be adjusted to realize fullest detox enjoy
3. Have acupuncture massage function with pulse pads on detox machine ion cleanse
..........Company Informations..........
We are the NO.1 brand in manufacturing health and beauty care products. Our products have sell to all over the world.
Our enterprise is the most professional,reliable and unique supplier in China, Quality and integrity are our enterprise core. Welcome to contact me for more information !