Product Name:S8700 Precision Automatic Stainless Steel Sign Bending Machine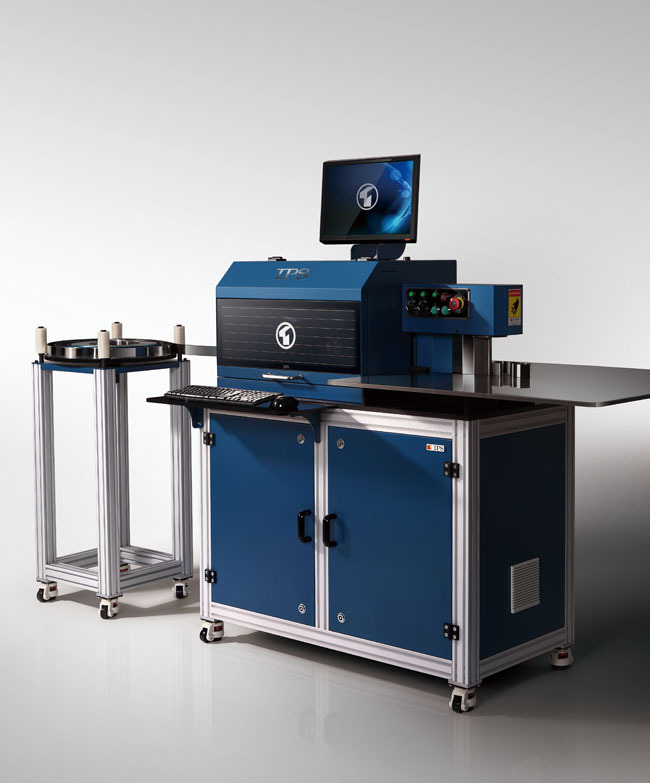 TPS-S8700 Automatic Stainless Steel Sign bending machine is based on precise mechanical construction and a unique retractable alternating bending mode, use Pre-feeding leveling, clamping alternate feeding, and driving with wire rod double screw thumbs for slotting. Based on years of experience in the development of sign bending equipment developed by the TPS-AutoBend control system to ensure the letters processing precison, Especially fit for making letters with small radian, small angle and complex graphics. It is a high-end equipment for making LED signs, Steel letters, Piercing letters, and Epoxy letters.
Advantage of the equipment:
Patent technology of TPS - Double bending bar type:
Unique bending type of telescopic alternative bending-greatly reduces the bending scratch, avoids interference in the bending process and substantially increases the bending torque.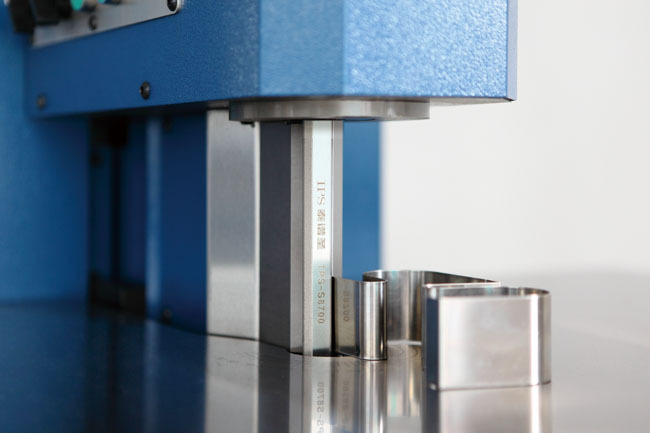 Front feeding straightening mechanism straightenning curved materials in advance for users in the process of material handling or use the reel material lead to nature bending deformation, to ensure that unstraight mateirals won''t be stuck during processing.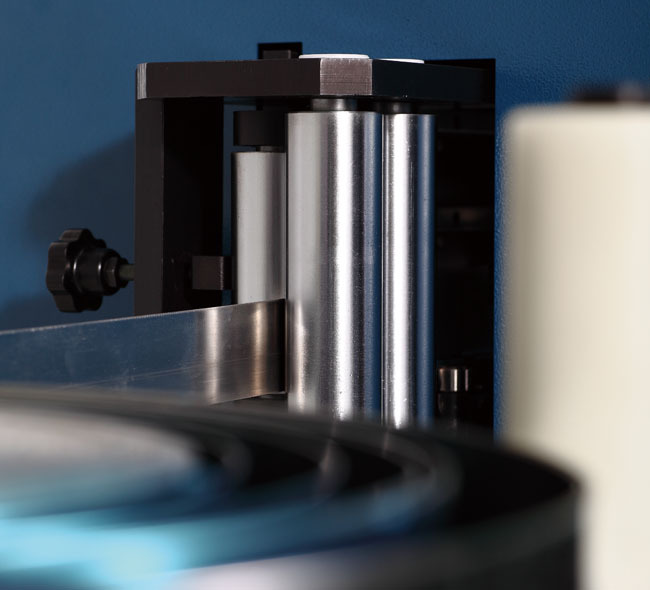 The clamping alternating conveying mechanism is composed of two groups of cylinder clamping device, by linear guide, synchronous belt, tension adjusting mechanism, deceleration strengthening mechanism and large torque step motor cooperate closely to achieve high precision feeding, to eliminate the slippage of the roller type feed physics and indentation phenomenon caused by the stress.This machine components manuafactured with high recision, assemble complex, difficult to control. This mechnism is only fit for high-end equipment.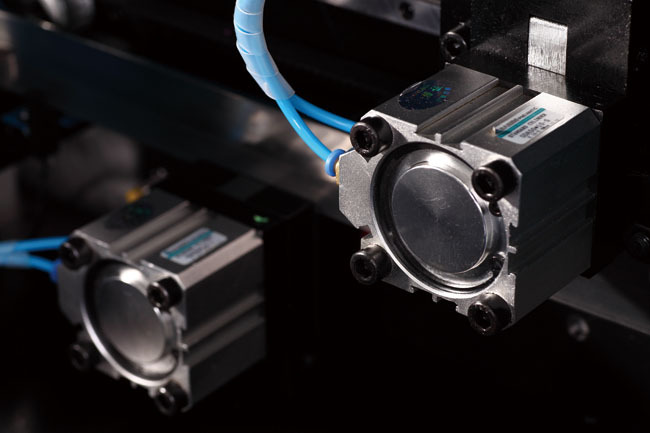 Closed-loop control System :Using closed-loop control alternating clamp feeding way with the unique full closed-loop detection, real-time compensate for length deviations such as the slippage of the detected materials, tensile during bending material, to effectively avoid problems of the inaccurate letter length , or not accurate matching with panel letter.
Planer slot mechanism is drove through the servo motor with characteristics of high speed, high precision and constant torque, using step motor to control slot depth accurately, Using high quality ball screw, high precision linear guide to implement the mechanism of high rigidity and high durability, Slot track and slot depth can be set in the operating software.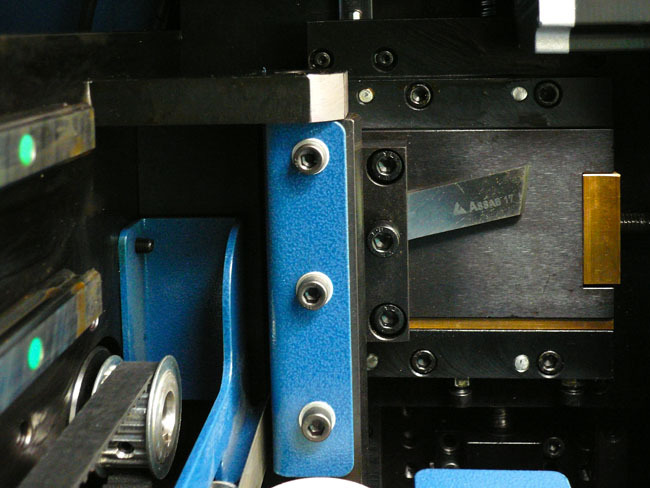 Using imported special stainless steel cutter for slotting, with low-cost and durable, easy grinding, quick grind cutter and replace cutter in several munites.
Bending stress database: different material type and thickness make different springback when bending, it needs control system adjusting bending pressure easily and quickly sccording to different materials. TPS is based on further studying of different materials, realized only adjusting one pressure parameter for a new material, that is, Through the system's built-in algorithm, intelligent computing all arc pressure parameters. User can select the corresponding material from database when they want to change another material. In this way to switch material at any time without a cumbersome re-adjustable processing.

Laser loss compensation: In the actual laser cutting due to the problem of laser spot radius, the panel with the original file after cutting has a certain deviation. TPS introduced laser loss compensation method innovatively, only need a simple measure, our software calculates laser loss and to compensate automatically. Users thorough farewell problems of modification again and again and compensating for laser loss, it improves intelligent degree for operation process.
Plate bending tensile intelligent compensation: Deformation of the material during bending processing will effect directly length of formed letter, reduce the letter matching precision of the shell and panel, the software provide intelligent compensation caused by the length deviation, to ensure bending accuracy.

Software build-in many word process: Different word process need to corresponding zoom for original file and processing waste of materials. Our software build-in some word process, to make different font letter using the same file, to avoid the complex calculation.

Operating software updates free all life.

Professional, high-efficient and considerate full service.
Exterior detail: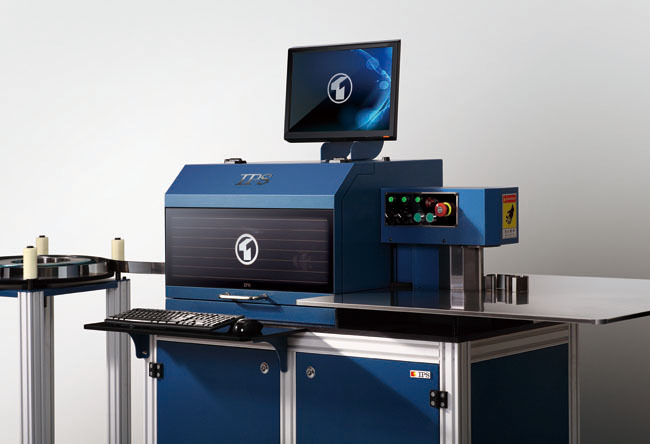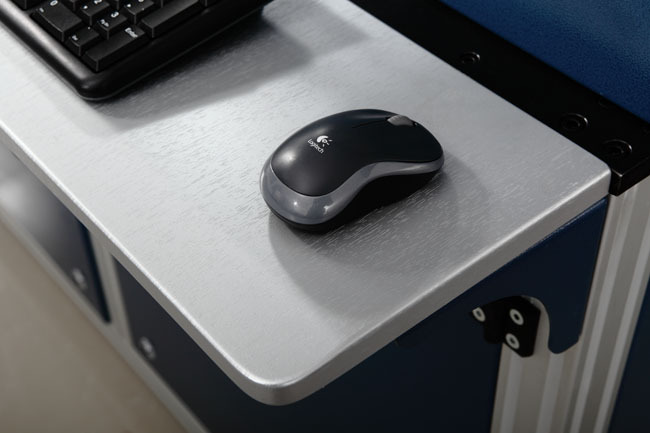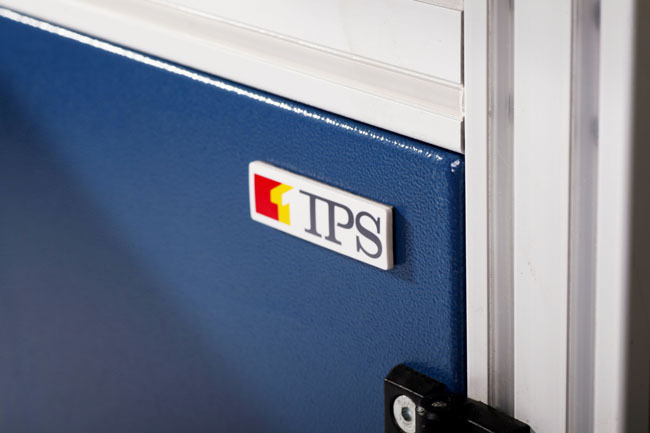 Software support:

DXF/PLT files input, support CAD, TYPE3, CRELDREW, ILLUSTRATOR, etc.

Technical Paremeter:
| | |
| --- | --- |
| Power supply: | AC200V |
| Power | 2.2KW |
| Compressed air | 0.4—0.8MPa |
| Control axis quantity | 4 Axises |
| Min. Bending radius | R7mm |
| Min. distance between interior angle and exterior angle | 4.5mm |
| Bending distance from start | 3mm |
| Applied Material | Stainless steel,galvanized sheet,aluminium coil |
| Material thickness | 0.6-1.0mm |
| Processing height | 20-110mm |
| Material feeding method | Altermate feeding |
| Servo Motor | 2PCS |
| Step motor | 2PCS |
| N.W. | 400Kg |