Our concept of marketing:client is first!
Our concept of competition:learn from others strong points to offset our weakness!
Our concept of quality:product is moral quality!
Our concept of existence:provide against danger while living in peace!
Our work style:carry out vigorously and speedily!
Our concept of after-sale service:water can carry boat!
The working principle of the induction heating equipment!
About Induction Heating
Through the electronic technology turn the low-frequency alternating current into high-frequency alternating current(AC), to produce alternating magnetic field in the sensors, through out the work piece, producing eddy in itself for rapid heating.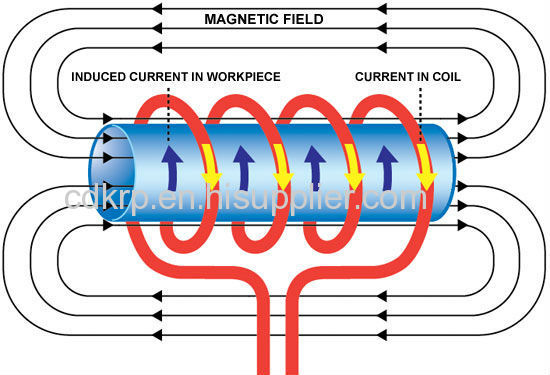 | | |
| --- | --- |
| Rated Power output | 100KW |
| 3 phase input(V/Hz) | 380V/50Hz |
| Operating voltage | 380V |
| Input power | 110KW |
| Oscillation frequency | 10-40KHZ |
| Efficiency | 90% |
| Duty cycle | 100% |
| Current input | 150-160A |
| Voltage range | 360-420V |
| Cooling water flow | 42L/Min |
| Water temperature protection point | 45°C |
| Weight of power unit | 120±5kg |
| Dimension of power unit(mm³) | 700*575*850 |

-Welding big carts knife, a large brazing welding and other welding; a variety of quenching, hot forging, hot forming intermittent, continuous annealing; precious metals smelting.
-Brazing, thermal deformation, hardening, annealing, modulation, and a variety of carbide, diamond saw blade welding
-The automotive, motorcycle parts, hardware tools, all kinds of standard parts, fasteners, machinery spare parts, electrical, hydraulic, pneumatic components, various types of drilling tools, knives, utensils, agricultural implements, iron and steel, steel, railway equipment, aerospace , weapons manufacturing, electrical manufacturing and metal processing industry, through the heat for hot forging, the workpiece surface and hardening, annealing, motors, valves, welding, tungsten, molybdenum, and copper tungsten alloy sintering as well as gold and silver melting.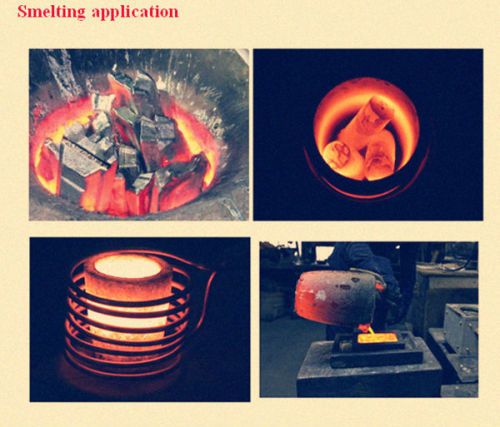 Other application: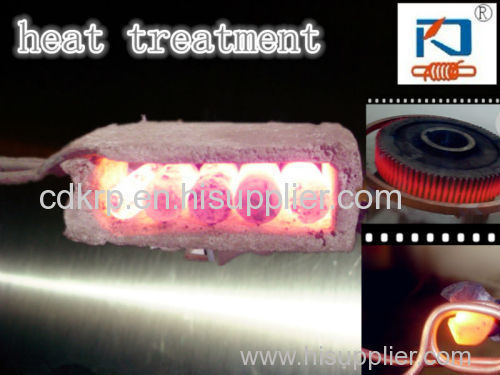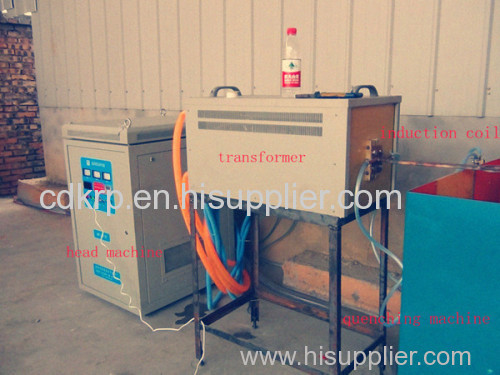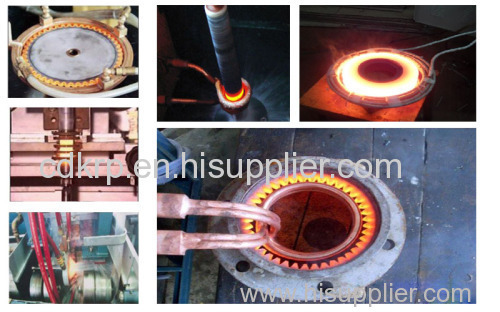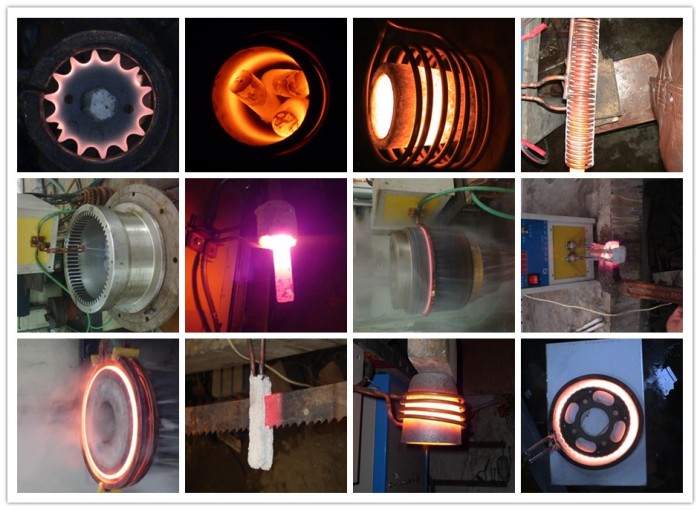 -The modular design uses imported IGBT solid state inverters, energy efficient, the output power
-100% load continued to design sustainable
-Digital lock-in, lock-in technique to achieve frequency automatic tracking can automatically adapt to a variety of sensors
-Resonant inverter technology with resonant inverter technology makes the device the overall efficiency of greater than or equal to 90%. Power consumption is only about 20% of the tube induction heating
-The simple design is easy to install, no debugging, no Million volts high, easy operation, safety.
Advantages:
-USES the monolithic application, many sets of machine parallel centralized control
-Heat faster as heating machine
-Stable,Environmental protection as induction heating
Internal structure: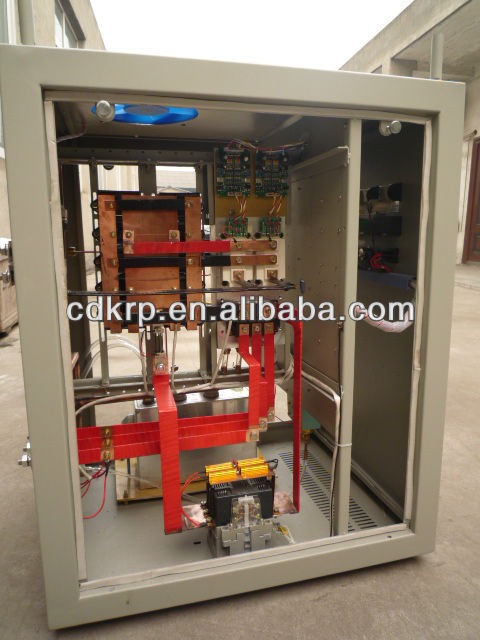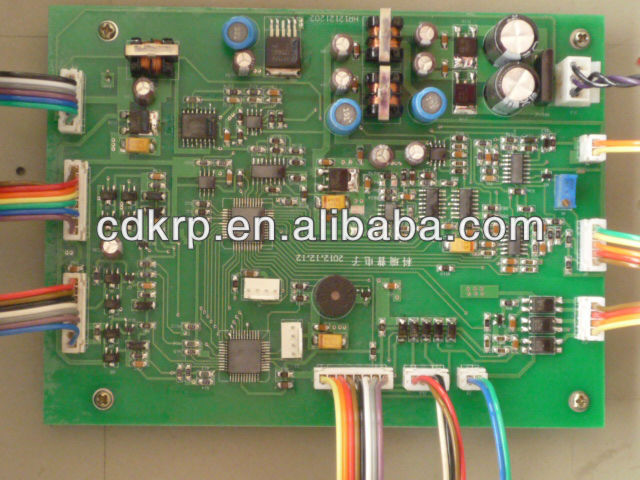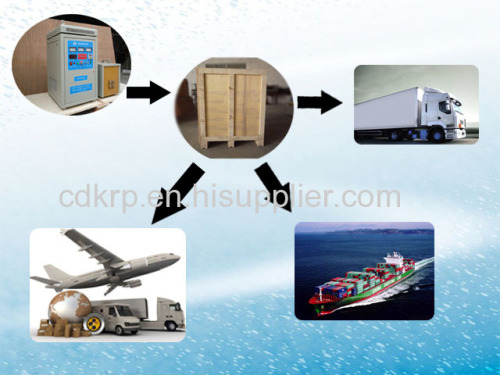 -Reply the email within 24 hours. 4 staffs work for Export Department, one of them has rich experience in stalling and after-service more than 5 years.
-On-online service for guiding.
-1 years warranty.
-Package, language and logo can be designed as your requirements.
Welcome to contact us:
Tel:0086-28-83018523
0086-13608012990
Email:yulinlin729@outlook.com
Skype:Anny Z.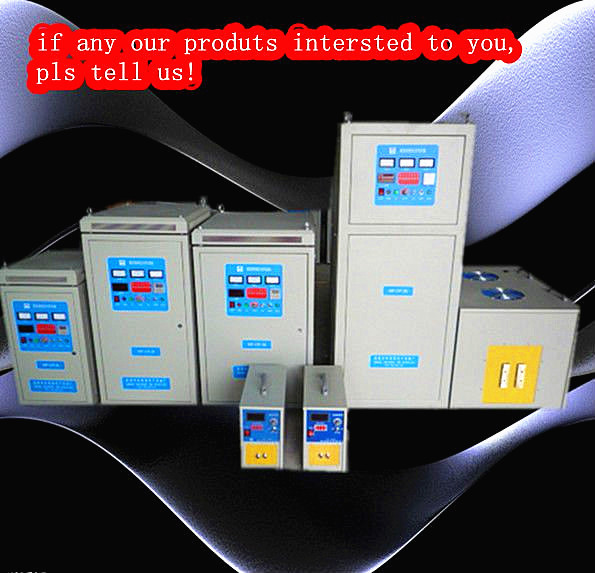 Our products have different power supply between 6kva ~200kva, and oscillation frequency in 40~160khz, 20~50khz and 1~20khz.
Depend on your requirements for heating work, we can provide you most suitable products.
-We can make suitable power for you, depend on your country's industrial voltage.
-We can make the suitable machine to meet your demands, depend on your specific requirements .
Welcome to contact with us,we will offer you the details as your required
Our goal is to satisfy customers' needs ,whatever the price or quality.