ATM wire cutting machine hybrid stepper motors with stator lamination stacks
In internal control for our inventory, the frame size is 42mm.

In compliance with NEMA sizes, it is at Size 17.

Basic line of products to assure you large-scale purchasing orders and fast-delivery.

Comes up with competitive price and reliable motor performance among the overseas customers.

Being through an exit in the side of rear endbell, the JST namebrand connector has been directly installed with the windings and this layout makes it more convenient to be assembled/disassembled with the end applications if any.

Our 42mm BYGHW series of Hybrid Stepper motors are set up at the step angle of 1.8 degrees with variable holding torques from 0.2N.m to 0.5N.m.
Applications:
They are widely applied to ATM, wire cutting machines, packaging machinery as well as spraying equipment.
Specifications: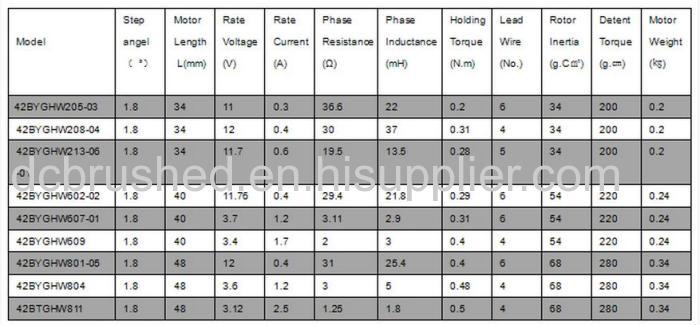 Outline drawing:
(Unit=mm)