Laboratory equipment 4 phase NEMA 23 stepper motors high precision
Set up at 1.8° step angle for a fine positioning in motion control.

The motor frame size is NEMA Size 23.

The determined gear ratio is 1:13.

After the speed reduction, a flexible motor body length to produce the holding torque varying from 4N.m to 13.5N.m

Uniform gearhead with dedicated workmanships to Max. eliminate the noise.
Applications:
Our hybrid stepper motors, with planetary gearheads, are typically applied to packaging machines, laboratory equipment and medical equipment.

Specifications: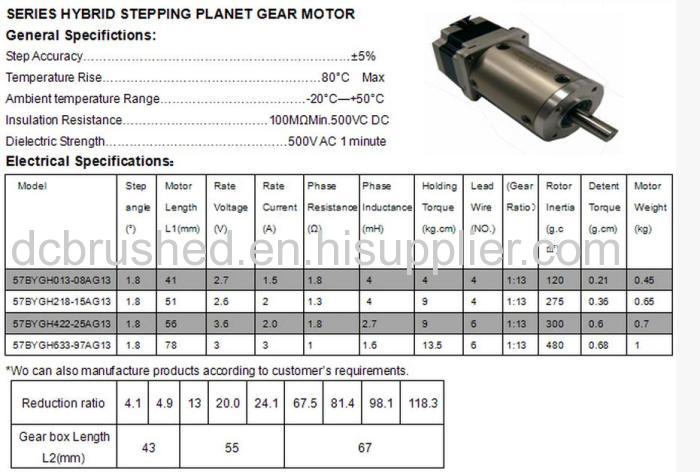 Dimensions:
(Unit=mm)