Product description
Galvanized Barbed Iron Wire in has 2 strands and 4 points. Barbs' distance can be 3-6 inches with a tolerance at 1/2" less or more.
Material: Galvanized steel wire, PVC coated iron wire.

Type: Galvanized Barbed Wire, PVC Coated Barbed Wire
Feature: Galvanized barbed wire offers a great protection against corrosion and oxidation caused by the atmosphere. Its high resistance allows greater spacing between the fencing posts.

Tensile strength of Standard PVC Coated Barbed Iron Wire is 30-45 kgs./sq.mm.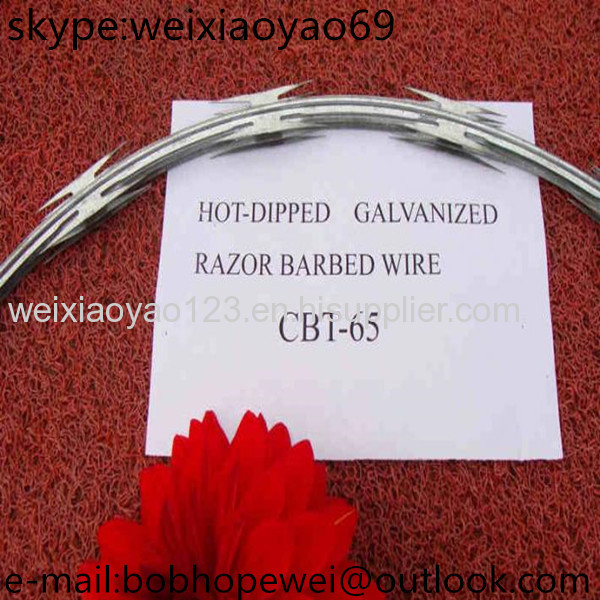 Specification
Gauge of
Strand and Barb in B.W.G.

Approximate Length per Kilo in Meter

Barbs Spacing 3"

Barbs Spacing 4"

Barbs Spacing 5"

Barbs Spacing 6"

12x12

6.0617

6.7590

7.2700

7.6376

12x14

7.3335

7.9051

8.3015

8.5741

12-1/2x12-1/2

6.9223

7.7190

8.3022

8.7221

12-1/2x14

8.1096

8.814

9.2242

9.5620

13x13

7.9808

8.899

9.5721

10.0553

13x14

8.8448

9.6899

10.2923

10.7146

13-1/2x14

9.6079

10.6134

11.4705

11.8553

14x14

10.4569

11.6590

12.5423

13.1752

14-1/2x14-1/2

11.9875

13.3671

14.3781

15.1034

15x15

13.8927

15.4942

16.6666

17.5070

14x16

15.3491

17.1144

18.4060

19.3386
Barbed wire weave type:
1) single strand barbed wire
2) double strand double twisted barbed wire
3) double strand common twisted barbed wire