product name :CSA on/off Cultivator Switches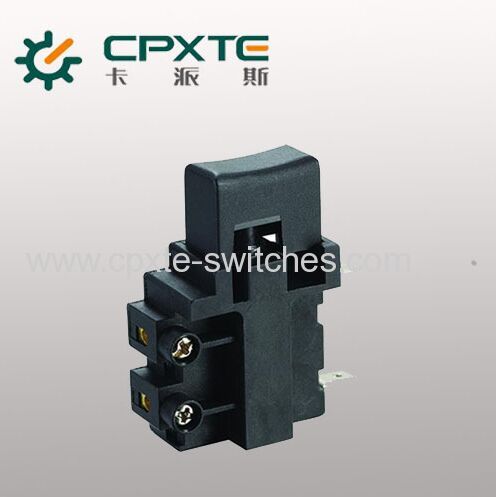 Function:
• Anti-tease contact system.
• AC On-Off .
• High voltage AC rating capable.
• Single pole double throw with brake.
• Double pole single throw.
• Double pole with brake.
• With Lock On or safety lock or No Lock Button.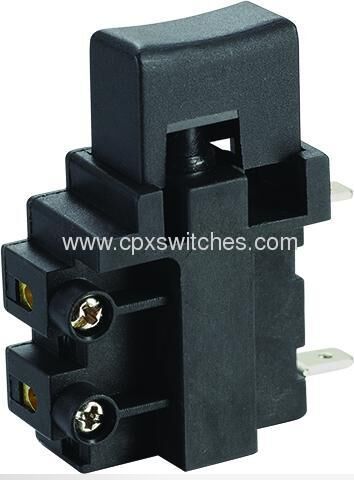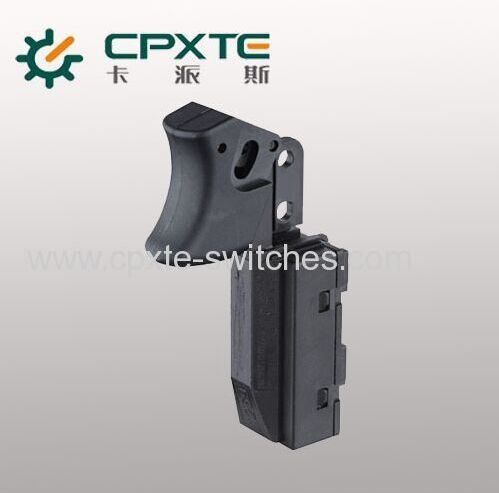 Rating:
1. UL:8(8)A up to 16(16)A 125Vac 5E4
2. ENEC:6(6)A up to 10(10)A 250Vac 5E4;
3. CQC: 6(6)A up to 10(10)A 250Vac 5E4


| | |
| --- | --- |
| Model No | Mod 31 CSA |
| Place of Origin | Zhejiang,China(Mainland) |
| Brand Name | CPXTE |
| Max Current | 16(16)A |
| Max Voltage | 250Vac |
| Color | Black |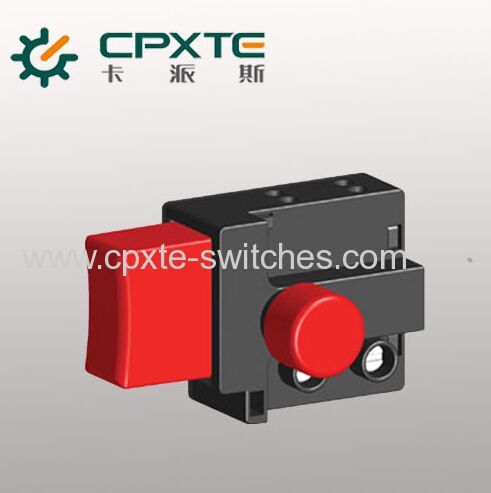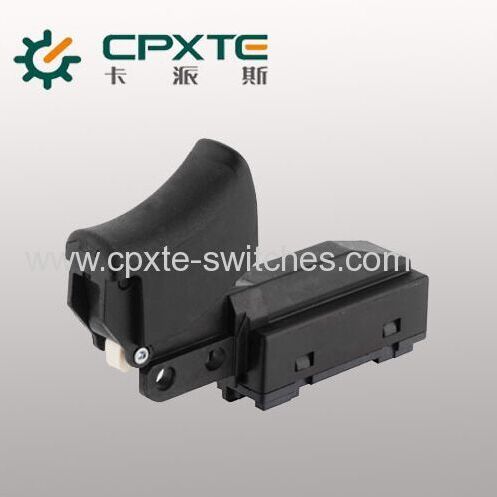 Applications:
• Class Ⅱ appliances such as Circular Saw, Marble Cutter,Cut-0ff machine
Terminals:
• Screw terminals and quick-connect terminals version.
• Only Screw terminals version.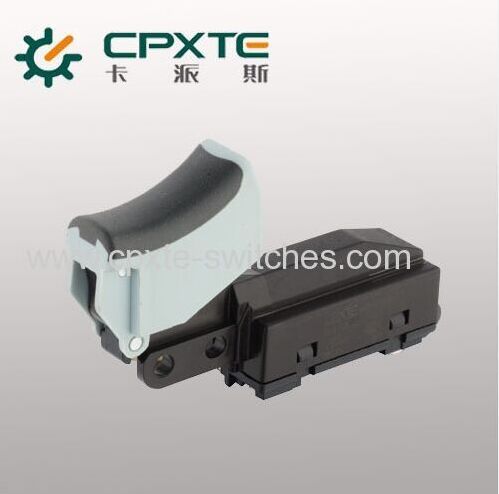 Company Introduction:
Based on the technology of Variable Speed Switch of CAPAX from Holland, Ningbo CPX Electronics Technology Co.,Ltd(hereinafter called 'CPX)is a professional manufacturer of switches for Power Tools and Garden Tools which own the capability of Research and Development, Production and Sales. It has been re-founded since September 2010 and CPXTE is its new brand.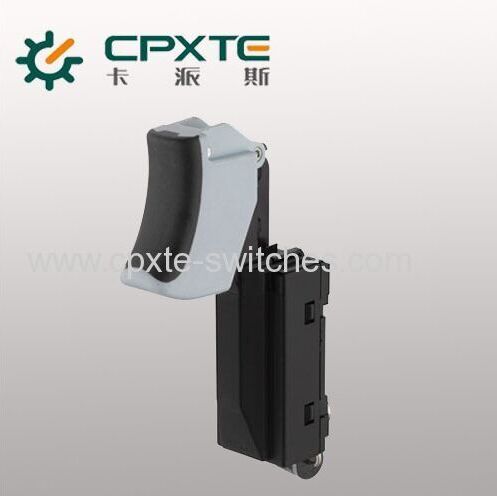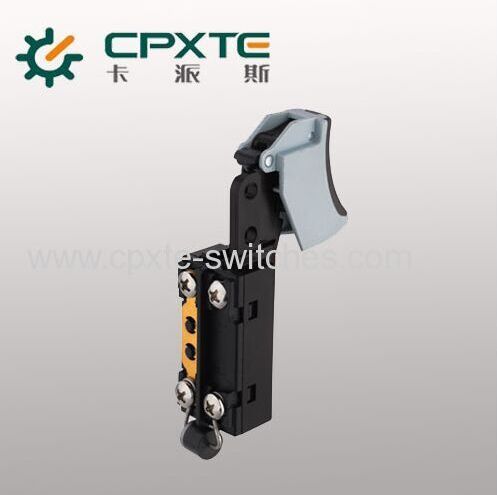 Advantages of our Cultivator switch :
.Developed to be use with genuine and aftermarket
.Provides optimum hook up with minimum heat build up.
.Exceptional production tolerances and flatness
.Fibre plates use organic non-abrasive materials to avoid damage to rest of motor as plate materials break down and are circulated through engine by oil.