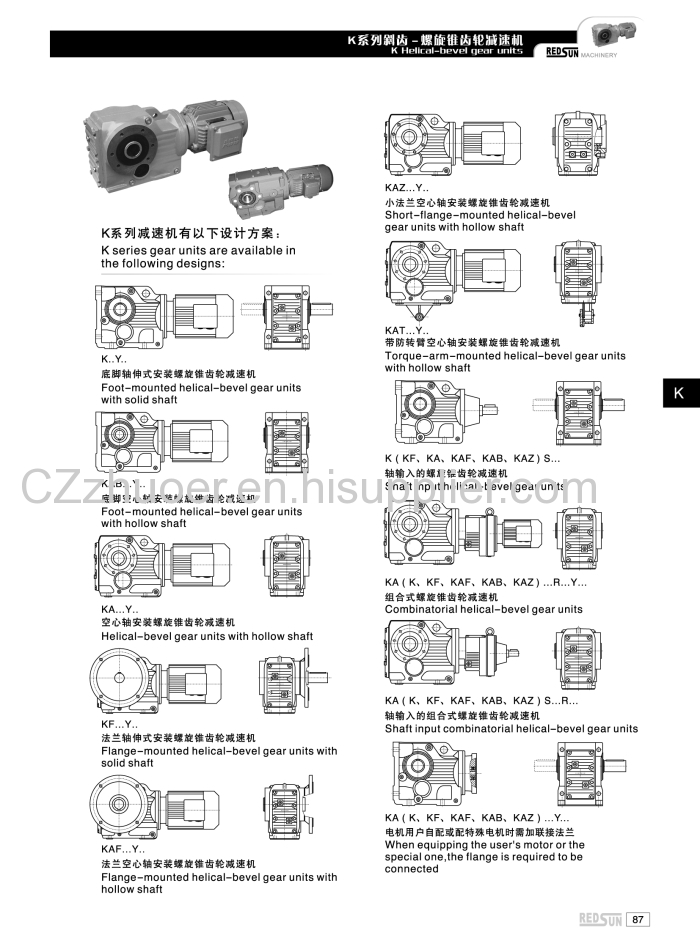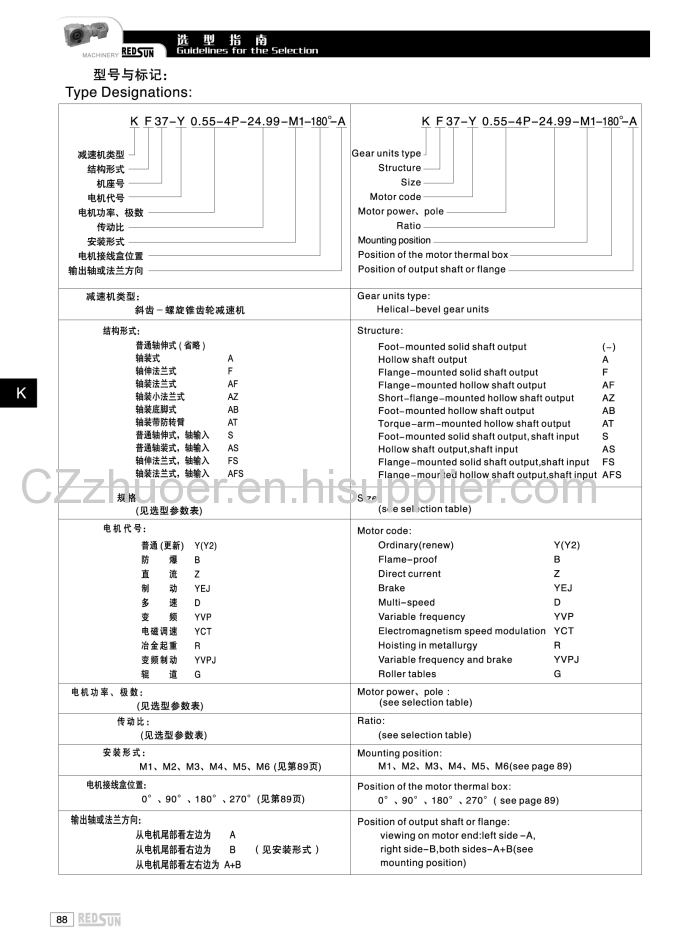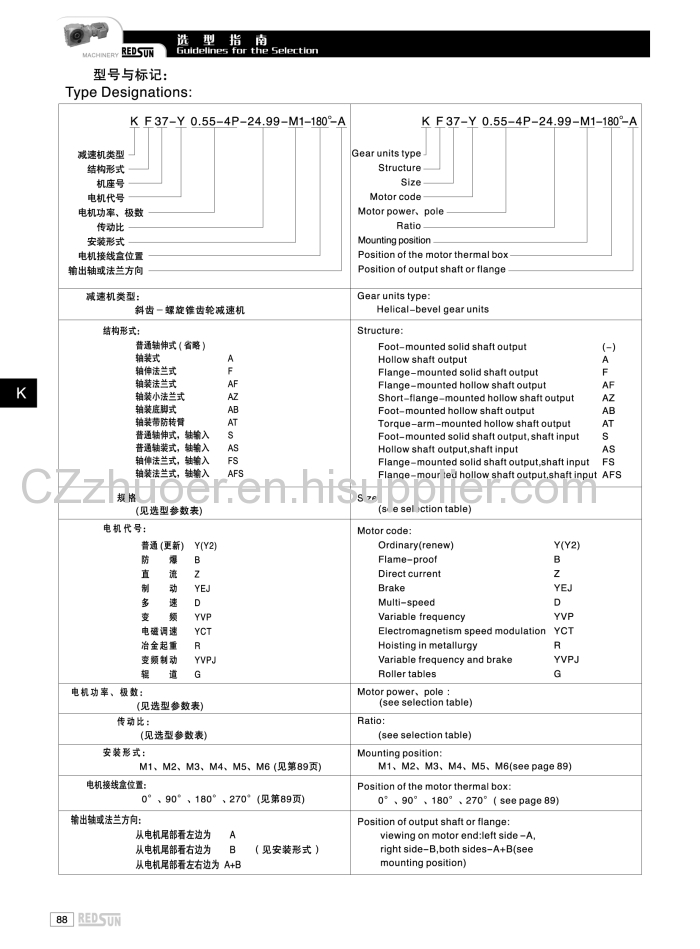 Working Conditions
1. High-speed shaft speed is less than 1500 rev / min
2. The gear is not greater than the peripheral speed of 20 m / sec
3. The temperature is -40 ~ 45 ℃, if less than 0 ℃, before the start of oil should be preheated to above 0 ℃.
Our Services
1, We are ready to provide you with technical advices and support.
2, Before product acceptance, we will answer all of your questions in a timely manner, provide technical support.
3, Our technical services group will provide technical support for products repair and maintenance.
4, Our commitment is to create even more value for you, keep a close contaction relationship with our customers.
Our advantages
Changzhou Zhuoer Reducer Equipment Co.,Ltd. specializes in production of worm reducers. The main products of the company are Zhuoer reducers. Its products include BX cycloidal pin gear reducers, R.S.K.F helical gear reducers, WJ reducers, WP cast iron worm wheel reducers, MB miniature cycloidal reducers, RV aluminum alloy reducers, MB stepless reducers, SWL screw rod reducers, ZSY hard tooth surface reducers, SCW arc-contact worm reducers, T helical gear steering gears, small gear motors, elevators, etc, which are widely applied to numerous industries such as metallurgy, packaging, textiles, plastic machinery, chemicals and electrical machines.

RFQ
1, Q: What's your main products?
A: Power transmission gearboxes and gears.
Such as: industrial HB gearbox, worm/helical/bevel/planetary gearbox, heavy duty gearbox, gearbox for crane/extruder/excavator/rolling mill/cement mill, etc.
2, Q: What about your warranty?A:12 to 18 months warranty according to different products and lifetime service.
3, Q: What's your business type?
A: Manufacturer
4, Q: What's your MOQ?
A: 1 piece for different gearboxes.
5, Q: Can you supply customized gearboxes or gears?
A: Yes, we can. Mostly depend on your requirements.
6, Q: What information should be given, if I want to buy gearbox?
A: Gearbox ratio, type, input speed, rated power, Mounting position, More details, better!
Company Website:
Factory:Qianhuang Industry Park, Wujin District, Changzhou City, Jiangsu Province ,China
Office: No.65 4-1520, Mid Guanhe Road, Tianning District, Changzhou City, Jiangsu Province
Website:www.czzyjsj.com www.zejsj.com
Sales Department: Mr. Zhang
Mobile:15189761688
Tel:0519-88179397;0519-83335166;0519-85212399;
Fax:0519-88173217
Email :001@zejsj.com
Skype:zecammy@outlook.com