Censtar is a fuel dispenser suppliers established in 1992, located in Zhengzhou City, Henan province, central China.
758 employees and possesses 80000M2 land, with a fixed asset of 800 million RMB. censtar
Annual production Capacity reaches 100,000 nozzles of Fuel Dispenser.
Main products as Fuel dispensers, Automatic Tank Gauge System, Petrol station management system and Petrol stations IC card management system etc.
It is the first and sole dispenser pumps suppliers company that reaches annual output and sales more than 100,000 nozzles of Fuel Dispenser. Its production capacity ranks No. 1 in China and third in the world.
For 17 consecutive years, Censtar keep the No. 1 position of output and sales of fuel dispenser suppliers in China.
Censtar is a dispenser pumps suppliers focus on ensuring quality of care to our clients by placing their needs at the forefront of what we do.
Our Mission is a best diesel pump manufacturers to provide complete Equipment Solutions to Retail Petroleum Industry.censtar
Service and quality is what we sell, peace of mind is what you buy.
we are seeking global co-operation agents for our products.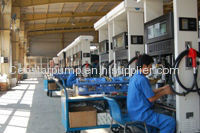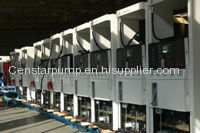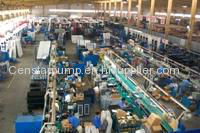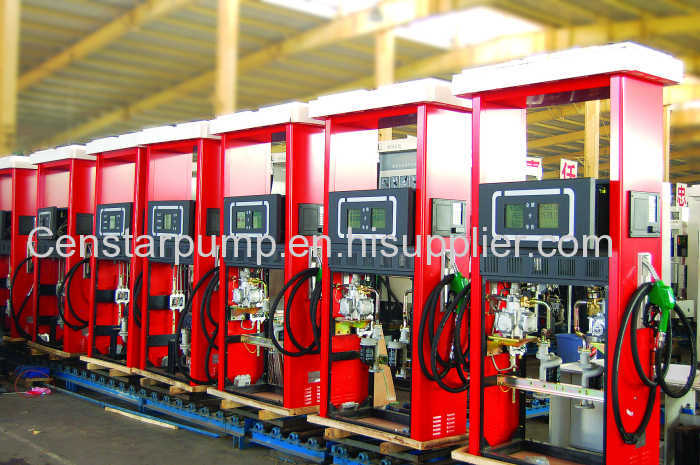 Censtar is a cng dispenser manufacturers independent research and development of dedicated gas station equipment, natural gas dispenser, integration design, visual comfort products, cng dispenser manufacturers structure of the layout is reasonable, it is safe and easy to use.
Gas dispensers refers to that in the form of compressed natural gas (CNG) to the natural gas vehicle (NGV) and large CNG station car fuel gas equipment, gas in natural gas pipeline through pre purification processing, first commonly to remove sulfur in the gas and moisture, natural gas dispenser again by the compressor unit to pressure from 0.1 Mpa to 1.0 Mpa compressed to 25, finally through the sale of qi activity to gas vehicle gas dispensers.
Censtar CNG dispensers is accepted practice test. Worked well and steadily, and fuel dispensing pump has accumulated experience and lessons learned, manual gas pump has been further improvement and enhancement, operations are becoming more reasonable.
Censtar filling station characterization:
*High-pressure instrumentation of world-renowned brand
*Digital signal transmission filling pressure, accuracy and stability
*Repeated refilling data to prepare for inspection
*Circuit boards, explosion-proof electrical modular design, easy maintenance
*All filling machine can be implemented computer management, to prevent filling stations loopholes in management
*When The voltage is too high, the electrical part of the over-voltage protection, to effectively prevent damage to electrical appliances caused by external voltage instability
*The gas hose equipped with a return to pull off the protective device, to eliminate the dangers caused by misuse in the process
of refilling.
*The world's most advanced CNG dedicated mass flow meter, measurement precision, and with temperature compensation
*During inflation display of pressure data can be seen
*Automatically shut down when the pipeline pressure loss, over pressure or overflow.
*Can be matched with any imported compressor (modular access the ESD system of PLC)
CNG Dispenser
| | | | | | | | | | |
| --- | --- | --- | --- | --- | --- | --- | --- | --- | --- |
| Model | CSJQD11 | CSJQD1S | CSJQD14 | CSJQD21 | CSJQD2S | CSJQD24 | CSJQD31 | CSJQD3S | CSJQD34 |
| Line | 1 | 1 | 1 | 2 | 2 | 2 | 3 | 3 | 3 |
| Nozzle | 1 | 2 | 4 | 1 | 2 | 4 | 1 | 2 | 4 |
Normal flow rate:(1~21kgs)or (1~30)Nm3/min, Heavy duty flow rate:(1~28kgs)or(1~40)Nm3/min

CNG Loading/Unloading Dispenser



CNG Loading Dispenser

Model

CSJQZD11

CSJQZD1S

CSJQZD21

CSJQZD2S

Line

1

1

2

2

Nozzle

1

2

1

2
Loading Dispenser flow rate:(1~63kgs)or (1~90)Nm3/min



CNG Loading Dispenser

Model

CSJQZD11

CSJQZD1S

CSJQZD21

CSJQZD2S

Line

1

1

2

2

Nozzle

1

2

1

2
Unloading Dispenser flow rate:(1~56kgs)or(1~80)Nm3/min
The main technical parameters:
Flow Range: 4~40m³/h;
2. Rated working pressure: the input 25Mpa; output of 20Mpa
3. Medium temperature: -40 ℃ ~ +60 ° C
4. Ambient temperature: -35 ℃ ~ +50 ℃
5. Relative Humidity: 15 ~ 95%
6. Measured at the level of accuracy: level 1
7. Power supply: 220 +15% AC, 50 +1 HZ
8. Electronic meter control device and display parameters
9.Single measurement range: 0 to 9990.00 cubic meters
10.Cumulative metering range: 0 ~ 42,949,672.95 cubic meters
11.Price measurement range: 0.01 to 99.99 yuan
12. Networking and communications ports: three current loop
13.Explosion-proof rating: Exdib II AT4



Main Functions:

★Cng dispensers high quantity mass flow meter guarantee temperature and presure compenstation function.
★Integrated design,friedly visual and interface, resonalbe structure layout and easy operation.
★Spare interface on the IC card, Tele-Communi cation that can be connected with the upper computer.
★Simple to operate; fuel dispensing pump having the anti-theft program design and anti-misoperation function, and can realize the remote control and management.
All settings on density, unit price and mass flow meter parameter are protected with separate mechanical seal and electronic password,
which strengthen the confidentiality of key parameters and effectively prevent the gas being stolen
★Dispensers have perfect safety interlocking system that will stop the operation
automatically when pressure-lost, presure-over, flow-over, signal-cut-off or the pressure transducer breakdown.
★Manual gas pump can be used together with any compressor, and applies the ESD system connected to compressor PLC, to realize the linkage between gas dispenser and compressor;
★The red emergency stop buttons in front and back of gas dispenser can cut off the power and stop refilling In case of emergency.
Feature:
1. Adopting combination pump, smaller shape and convenient maintenance.
2. Adopting painting-side for common type and stainless steel side for luxurious type
3. Leading-static and Highly-hang oil pipe.
4. Features fueling as ration, resetting by computer and re-displaying when power cut
5. Big-size Aluminum nozzle holder.
6. Submersible pumps to be optional.
7. Flow meter features high precision and strong reliability.
8. Excellent electromagnetic compatibility and strongly anti-jamming.