1.Product name:
Solar Path Light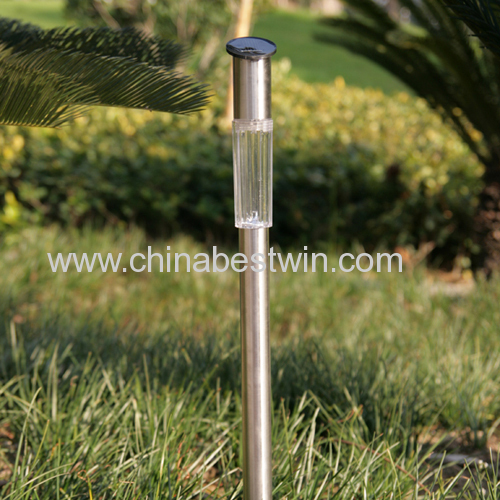 2.Product description:
Battery:1pc 1.2V AA NI-MH/NI-CD/Button battery
LED:1pc
Package: white box/color box/display box/mail box
Outdoor solar lights come in many different shapes, sizes, styles, and applications. One of the most common is
solar path lighting. If you have a walkway from your driveway to your front door, then it is common to line that
walkway with small lantern outdoor light fixtures to light the path. Solar lantern lights work well here because
they do not give off a bright light that would be distracting to passing cars or inside the house, but rather
they give off just enough light to let you know where the path is. Most solar path lights come with a pointed
spire on the end so that you can stick it in the ground easily.