About induction heating
Induction heating is a form of non-contact heating for conductive materials.When alternating current flows in induced coil, varying electromagnetic is set up around the coil, eddy current is generated in the work piece ( the work piece must be electrically conductive).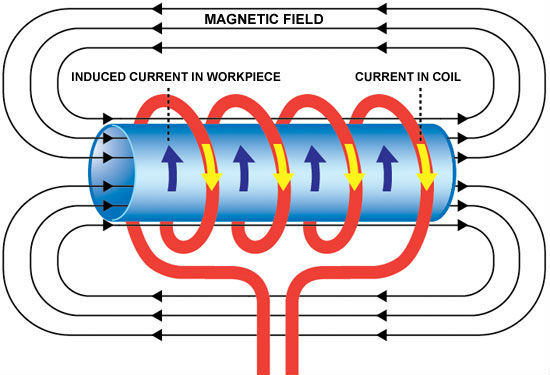 | | |
| --- | --- |
| Rated Power output | 30KW |
| 3 phase input(V/Hz) | 380V/50Hz |
| Operating voltage | 380V |
| Input power | 33KW |
| Oscillation frequency | 20-50KHz |
| Efficiency | 90% |
| Duty cycle | 100% |
| Current input | 40-50A |
| Voltage range | 360-420V |
| Cooling water flow | 28L/Min |
| Water temperature protection point | 45°C |
| Weight of power unit | 50-60kg |
| Dimension of power unit(mm³) | 500*400*650 |

-Digital phase lock
-Module design
-All solid state change
-Resonace frequency
-Safe and stable
-Environmental and save energy
-Wide range suitablity
-Wonderful protection function
-Sustainable working
-Installation simple
-Heating fast , heating uniformity
-Small size , move conveniently
-Operate easy
We apply IGBT and MOSFET power supply in our products , compared with evacuated tube heater , we have many advantages:
-High power supply frequency
-Save the cost
-Save energy
-Save water 40% to 50%
-Small size
We can offer
-Head machine
-Transformer
-Induction coil ( inductors)
Our induction coils to be made depend on your heating work requirements.

-Diathermanous ( make the inside temperature equal to the surface by heating the workpieces)
such as hot - froging ,hot rolled to the metals materail workpieces .
-Brazing ( melt the soder to a certain temperature and connect two or more parts together) such
as cooper brazing and tin brazing for metals.
-Heat treatment . such as quenching , annealing , hardening , normalizing and tempering.
-Smelting , such as melting gold ,. cooper , siliver . aluminum etc .
-Other heat treatment for metals , such as heat laminating for plastic composite pipe, wire, cable; heat sealing , theramal coated etc .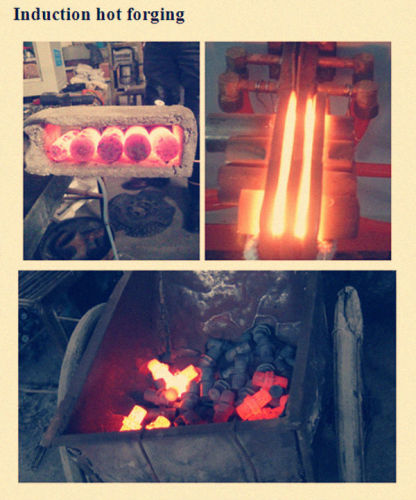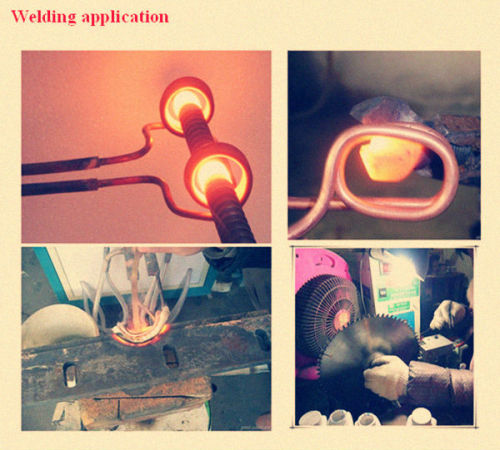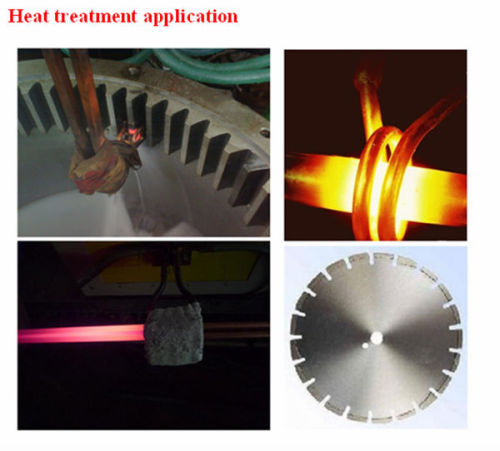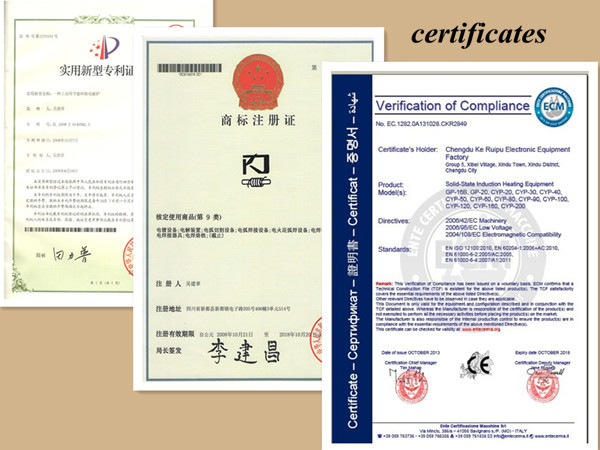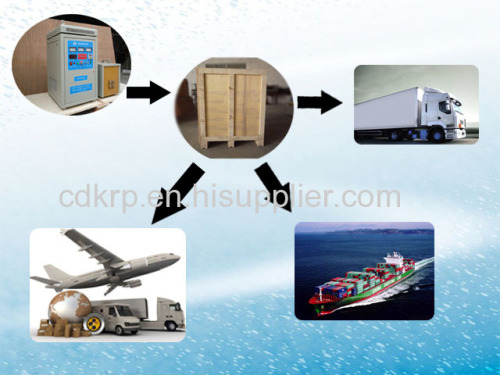 -Reply the email within 24 hours. 4 staffs work for Export Department, one of them has rich experience in stalling and after-service more than 5 years.
-On-online service for guiding.
-2 years warranty.
-Package, lanuage and logo can be designed as your requirements
Our concept of marketing:client is first
Our concept of competition:learn from others strong points to offset our weakness
Our concept of quality:product is moral quality
Our concept of existence:provide against danger while living in peace
Our work style:carry out vigorously and speedily
Our concept of after-sale service:water can carry boat
-We can make suitable power for you, depend on your country's industrial voltage.
-We can make the suitable machine to meet your demands, depend on your specific requirements .
Welcome to contact with us,we will offer you the details as your required.
Our goal is to satisfy customers' needs ,whatever the price or quality.
Welcome to contact us:
QQ: 285515008
Skype:Anny Z.
Tel: 0086+28+83018523
0086+13608012990
Email:yulinlin729@outlook.com