Three Layers Double-Sided book cart RCA-3D-LIB15:
1.Double book car for W type bucket design,can double place books, information and archives, etc,beautiful and practical, improve the work efficiency,car hopper through strengthening processing, bearing ability.
2.Library mute double-sided book cart with high fusion welding welding parts,surface level off is smooth,do not produce harm to human body and the surrounding environment, non-toxic, no side effect, no peculiar smell when using.
3.Library Three Layers Double-Sided mute book cart casters to the bottom of the main natural rubber material,plus other recipes , so that the wheels have good elasticity , abrasion resistance, no drag marks , the overall impact resistance strong.Optional ultra-quiet casters, sliding noise.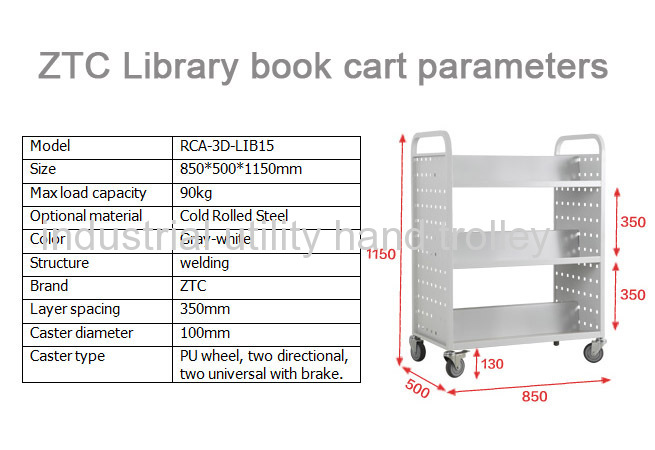 CONTACT US:
TEL:0086-21-57644101
0086-21-57657135
E-Mail:info(at)ztc-handtruck.com
SKYPE:ztc-handtruck
FAX:0086-21-57657235
WEB:http://www.sebon-handtruck.com