Features
1. Highly Standard Modular Designed:It's easily equipped with various motor or other kinds of input power.
Realizing different solutions for varied requirements is not a problem!
2. Ratio: Very big final ratios can be obtained through combined unites to reach extremenly low output
speeds!
3. Munting Arrangement:No limitation to the mounting arrangement!
4. High Strength,Compact Dimension:Housings are made of high strength cast iron.Gears and shaft gears
are finished with gas carburising process and precise grounding to sequentailly get high loading capacity of
per certain volume!
5. Long Service Life:Main components can last as long as up to more than 25000 hours.
6. Low Noise:All key components are finished by precisely machining,accurate assembly,and finally tested,
therefore farily low noise is reached!
7. High Efficiency:The efficiency of gear unit can reach 95% .The efficiency of worm gear unit can reach
89% .
8. Large radial loading ability
9. Axial load ability of up to 5% of radial load
Note:
1. Please make a note,if it needs connecting flange.
2. Contents of motors for input shaft types are not listed.
3. Degree=0°,if terminal box position is not mentioned.It is x,if cable entry position is not mentioned.
4. If specific rotation directions of output shaft or/and input shaft are specially requested,please contant us
and make detialed description while placing order.
Technical data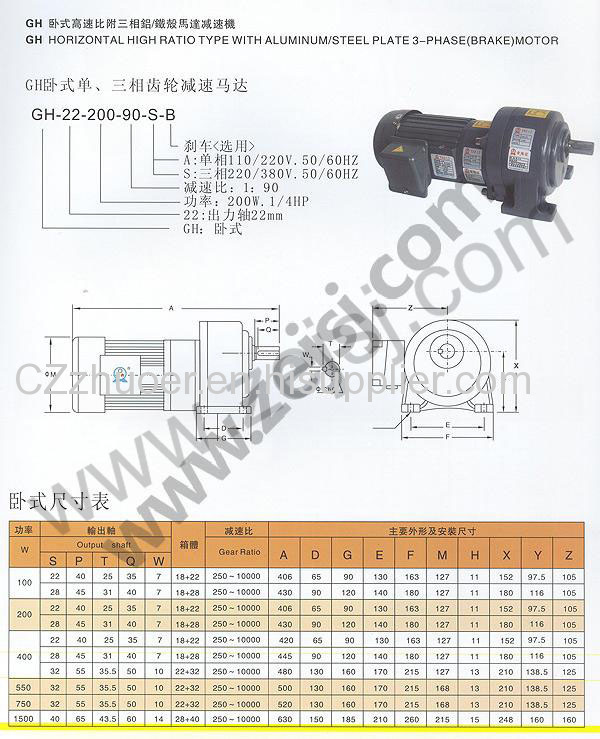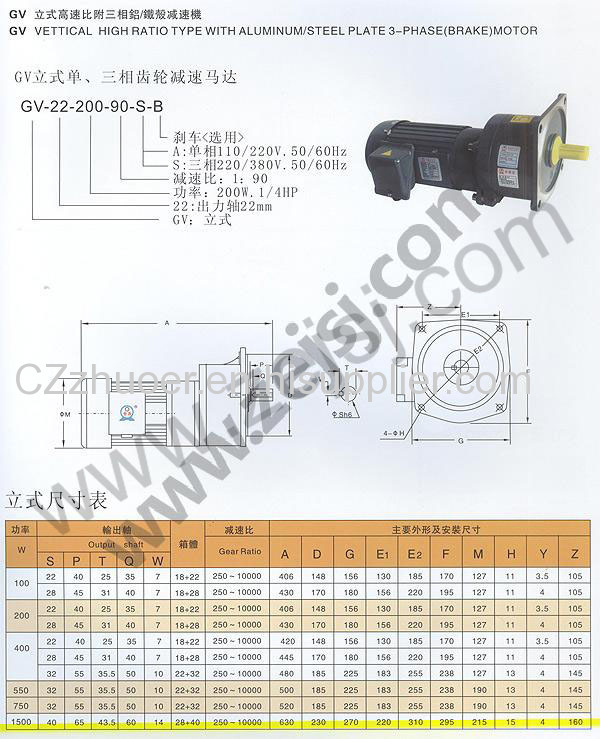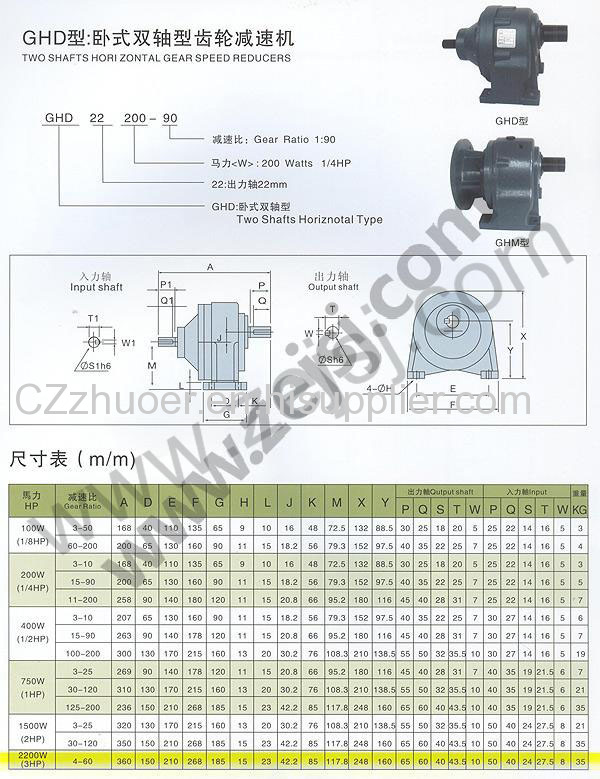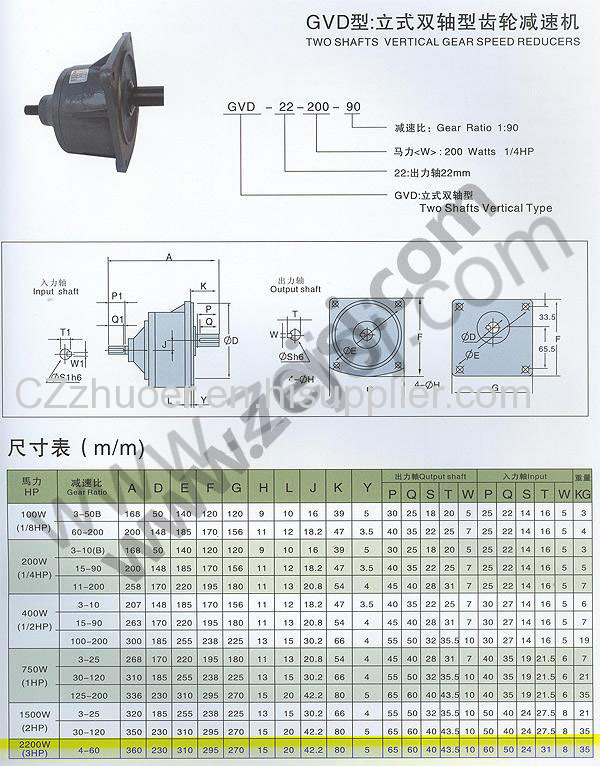 Related Products
Our main products:
WR, WF, WK, WS series modular gear speed reducer with brake motor;
H,B series standard industrial gearbox;
P series planetary gear speed reducer;
T series spiral bevel gearbox;
ZDY, ZLY, ZSY, ZFY parallel shaft series;
DBY, DCY, DFY vertical shaft series hardened gear reducer;
NGW planetary hardened gear speed reducer.
Our Services
1, We are ready to provide you with technical advices and support.
2, Before product acceptance, we will answer all of your questions in a timely manner, provide technical
support.
3, Our technical services group will provide technical support for products repair and maintenance.
4, Our commitment is to create even more value for you, keep a close contaction relationship with our
customers.
RFQ

1, Q: What's your business type?
A: Manufacturer

2, Q: What's your main products?
A: Power transmission gearboxes and gears.
Such as: industrial HB gearbox, worm/helical/bevel/planetary gearbox, heavy duty gearbox, gearbox for crane/extruder/excavator/rolling mill/cement mill, etc.

3, Q: What about your warranty?A:12 to 18 months warranty according to different products and lifetime
service.

4, Q: What's your MOQ?
A: 1 piece for different gearboxes.
5, Q: Can you supply customized gearboxes or gears?
A: Yes, we can. Mostly depend on your requirements.
6, Q: What information should be given, if I want to buy gearbox?
A: Gearbox ratio, type, input speed, rated power, Mounting position, More details, better!