Paraquat dimethylsulfate (CAS: 2074-50-2) is a herbicide
Paraquat dimethylsulfate Attribute
| | |
| --- | --- |
| Molecular Formula | C14H20N2O8S2 |
| Molecular Weight | 408.4472 |
| Vapour Pressur | 0.1mPa |
| Density | 1.24~1.26(20℃) |

Paraquat dimethylsulfate Molecular Formula
Synonyms: 1,1-dimethyl-4,4-dipyridinium bis(methylsulfate); 1,1'-dimethyl-4,4'-bipyridinium bis(methyl sulfate)
It is widely used in rubber, bananas, sugarcane, orchard, farmland and other fields.
Herbicide use
The key characteristics that distinguish the non-selective contact herbicide paraquat from other active ingredients used in plant protection products are:
It kills a wide range of annual grasses and broad-leaved weeds and the tops of established perennial weeds.
It is very fast-acting.
It is rain-fast within minutes of application.
It is partially inactivated upon contact with soil.
These properties led to paraquat being used in the development of no-till farming. Current research into no-till farming using mulching techniques as a substitute for herbicide application are producing good results
Reactivity and mode of action
Paraquat interferes with electron transfer, a process that is common to all life. It is an electron acceptor in redox and radical reactions.
As an herbicide, paraquat acts by inhibiting photosynthesis. In light-exposed plants, it accepts electrons from photosystem I (more specifically Fd, which is presented with electrons from PS I) and transfers them to molecular oxygen. In this manner, destructive reactive oxygen species are produced. In forming these reactive oxygen species, the oxidized form of paraquat is regenerated, and is again available to shunt electrons from photosystem I to start the cycle again.
Paraquat is often used in science to catalyze the formation of reactive oxygen species (ROS), more specifically, the superoxide free radical. Paraquat will undergo redox cycling in vivo, being reduced by an electron donor such as NADPH, before being oxidized by an electron receptor such as dioxygen to produce superoxide, a major ROS.
Weed resistance management
Problems with herbicide resistant weeds may be addressed by applying herbicides with different modes of action, along with cultural methods such as crop rotation, in integrated weed management (IWM) systems. Paraquat, with its distinctive mode of action, is one of few chemical options that can be used to prevent and mitigate problems with weeds that have become resistant to the very widely used non-selective herbicide glyphosate.
Toxicity
Pure paraquat, when ingested, is highly toxic to mammals, including humans, potentially leading to acute respiratory distress syndrome (ARDS). Although there are no specific antidotes, fuller's earth or activated charcoal is an effective treatment if taken in time. There have been some successful cases of using cyclophosphamide (Endoxan) to treat paraquat poisoning. Death may occur up to 30 days after ingestion. Diluted paraquat used for spraying is less toxic; thus, the greatest risk of accidental poisoning is during mixing and loading paraquat for use.
In acute toxicity studies using laboratory animals, paraquat has been shown to be highly toxic by the inhalation route and has been placed in Toxicity Category I (the highest of four levels) for acute inhalation effects. However, the EPA has determined that particles used in agricultural practices (400 to 800 μm) are well beyond the respirable range and therefore inhalation toxicity is not a toxicological endpoint of concern. Paraquat is toxic (Category II) by the oral route and moderately toxic (Category III) by the dermal route. Paraquat will cause moderate to severe eye irritation and minimal dermal irritation, and has been placed in Toxicity Categories II and IV (slightly toxic) respectively for these effects.
Even a single swig, immediately spat out, can cause death from fibrous tissue developing in the lungs, leading to asphyxiation.
According to the Centers for Disease Control, ingesting paraquat causes symptoms such as liver, lung, heart, and kidney failure within several days to several weeks that can lead to death up to 30 days after ingestion. Those who suffer large exposures are unlikely to survive. Chronic exposure can lead to lung damage, kidney failure, heart failure, and oesophageal strictures. Accidental deaths and suicides from paraquat ingestion are relatively common. For example, there have been 18 deaths in Australia from paraquat poisoning since 2000. Long-term exposures to paraquat would most likely cause lung and eye damage, but reproductive/fertility damage was not found by the United States Environmental Protection Agency (EPA) in their review.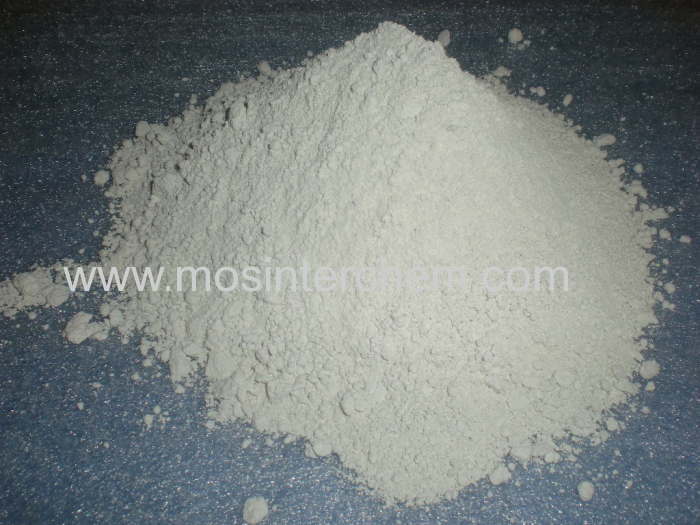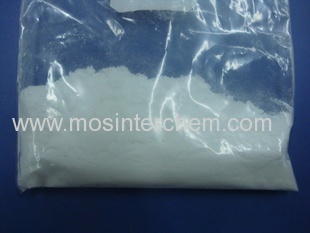 Appearance: white crystal powder
Packing: 25KG drum