Folic acid CAS 59-30-3 is also known as vitamin B9, is a water-soluble vitamin.
It is one of the vitamin B complex, equivalent to pteroylglutamic acid (pteroylglutamic acid, PGA), Mitchell (H.K.M itchell, 1941) extraction and purification from spinach leaves, so named folic acid. Have promote bone marrow cells mature, such as lack of folic acid can cause human giant red blood cell anemia, and white blood cells reduce disease, is especially important for pregnant women.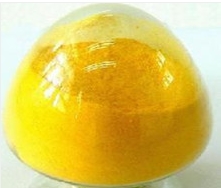 Folic acid
Folic acid Chemical Properties
| | |
| --- | --- |
| mp  | 250 °C |
| alpha  | 20 º (c=1, 0.1N NaOH) |
| storage temp.  | 2-8°C |
| Water Solubility  | 1.6 mg/L (25 ºC) |
| Merck  | 4221 |
| Stability: | Stable. Incompatible with heavy metal ions, strong oxidizing agents, strong reducing agents. Solutions may be light and heat sensitive. |
| CAS DataBase Reference | 59-30-3(CAS DataBase Reference) |
| NIST Chemistry Reference | Folic acid(59-30-3) |
| EPA Substance Registry System | L-Glutamic acid, N-[4-[[(2-amino-1,4-dihydro- 4-oxo-6-pteridinyl)methyl] amino]benzoyl]-(59-30-3) |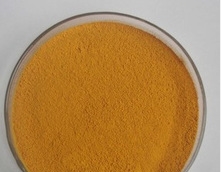 yellow powder

| | |
| --- | --- |
| Risk Statements  | 33-62-68 |
| Safety Statements  | 24/25 |
| WGK Germany  | 1 |
| RTECS  | LP5425000 |
| F  | 8 |
| Hazardous Substances Data | 59-30-3(Hazardous Substances Data) |
Folic acid Usage And Synthesis
| | |
| --- | --- |
| Chemical Properties | orange to yellow crystalline powder |
| Usage | A vitamin needed to synthesize DNA, conduct DNA repair and methylate DNA, it also acts as a cofactor in biological reactions involving folate. |
| Usage | hematopoietic vitamin |
| General Description | Odorless orange-yellow needles or platelets. Darkens and chars from approximately 482°F. |
| Air & Water Reactions | Insoluble in water. Aqueous solutions have pHs of 4.0-4.8. |
| Reactivity Profile | Acid solutions of Folic acid are sensitive to heat, but towards neutrality, stability progressively increases. Solutions are inactivated by ultraviolet light and alkaline solutions are sensitive to oxidation. Folic acid is also inactivated by light. Folic acid is incompatible with oxidizing agents, reducing agents and heavy metal ions. |
| Fire Hazard | Flash point data for Folic acid are not available; however, Folic acid is probably combustible. |
Folic acid (also known as vitamin Ф, vitamin M, vitamin B9, vitamin Bc (or folacin), pteroyl-L-glutamic acid, and pteroyl-L-glutamate)[dubious – discuss] is a form of the water-soluble vitamin B9.  Folate is a naturally occurring form of the vitamin, found in food, while folic acid is synthetically produced, and used in fortified foods and supplements. Folic acid is itself not biologically active, but its biological importance is due to tetrahydrofolate and other derivatives after its conversion to dihydrofolic acid in the liver.
Vitamin B9 (folate converted from folic acid) is essential for numerous bodily functions. Humans cannot synthesize folate de novo; therefore, folate has to be supplied through the diet to meet their daily requirements. The human body needs folate to synthesize DNA, repair DNA, andmethylate DNA as well as to act as a cofactor in certain biological reactions. It is especially important in aiding rapid cell division andgrowth, such as in infancy and pregnancy. Children and adults both require folate to produce healthy red blood cells and prevent anemia.
Folate and folic acid derive their names from the Latin word folium, which means "leaf". Folate occurs naturally in many foods and, among plants, are especially plentiful in dark green leafy vegetables.
A lack of dietary folates can lead to folate deficiency. A complete lack of dietary folate takes months before deficiency develops as normal individuals have about 500–20,000 µg[11] of folate in body stores. This deficiency can result in many health problems, the most notable one being neural tube defects in developing embryos. Common symptoms of folate deficiency include diarrhea, macrocytic anemia with weakness or shortness of breath, nerve damage with weakness and limb numbness (peripheral neuropathy), pregnancy complications, mental confusion, forgetfulness or other cognitive deficits, mental depression, sore or swollen tongue, peptic or mouth ulcers, headaches, heart palpitations, irritability, and behavioral disorders. Low levels of folate can also lead to homocysteine accumulation. DNA synthesis and repair are impaired, which could lead to cancer development.
Health benefits and risks
Fertility

Folate is necessary for fertility in both men and women. It contributes to spermatogenesis. Therefore, it is necessary to receive sufficient amounts through the diet to avoidsubfertility. Also, polymorphisms in genes of enzymes involved in folate metabolism could be one reason for fertility complications in some women with unexplained infertility.
Heart disease
Taking folic acid does not reduce cardiovascular disease even though it reduces homocysteine levels.
Folic acid supplements consumed before and during pregnancy may reduce the risk of heart defects in infants.
Stroke
Folic acid appears to reduce the risk of stroke, which may be due to the role folate plays in regulating homocysteine concentration. The reviews indicate the risk of stroke appears to be reduced only in some individuals, but a definite recommendation regarding supplementation beyond the current RDA has not been established for stroke prevention. Observed stroke reduction is consistent with the reduction in pulse pressure produced by folate supplementation of 5 mg per day, since hypertension is a key risk factor for stroke. Folic supplements are inexpensive and relatively safe to use, which is why stroke or hyperhomocysteinemia patients are encouraged to consume daily B vitamins including folic acid.
Cancer
Folic acid supplementation does not appear to affect the rate of cancer.
Diets high in folate are associated with decreased risk of colorectal cancer; some studies show the association is stronger for folate from foods alone than for folate from foods and supplements,One broad cancer screening trial reported a potential harmful effect of too much folate intake on breast cancer risk, suggesting routine folate supplementation should not be recommended as a breast cancer preventive. Most research studies associate high dietary folate intake with a reduced risk of prostate cancer.
Antifolate chemotherapy
Folate is important for cells and tissues that rapidly divide.Cancer cells divide rapidly, and medicine that interfere with folate metabolism are used to treat cancer. The antifolatemethotrexate is a drug often used to treat cancer because it inhibits the production of the active form of THF from the inactive dihydrofolate (DHF). However, methotrexate can be toxic, producing side effects, such as inflammation in the digestive tract that make it difficult to eat normally. Also, bone marrow depression (inducing leukopenia and thrombocytopenia), and acute renal and hepatic failure have been reported.
Folinic acid, under the drug name leucovorin, a form of folate (formyl-THF), can help "rescue" or reverse the toxic effects of methotrexate. Folinic acid is not the same as folic acid. Folic acid supplements have little established role in cancer chemotherapy. There have been cases of severe adverse effects of accidental substitution of folic acid for folinic acid in patients receiving methotrexate cancer chemotherapy. It is important for anyone receiving methotrexate to follow medical advice on the use of folic or folinic acid supplements. The supplement of folinic acid in patients undergoing methotrexate treatment is to give cells dividing less rapidly enough folate to maintain normal cell functions. The amount of folate given will be depleted by rapidly dividing cells (cancer) very quickly and so will not negate the effects of methotrexate.
Psychological
Some evidence links a shortage of folate with depression. Limited evidence from randomised controlled trials showed using folic acid in addition to SSRIs may have benefits. Research at the University of York and Hull York Medical School has found a link between depression and low levels of folate. One study by the same team involved 15,315 subjects. However, the evidence is probably too limited at present for this to be a routine treatment recommendation.[according to whom?] Folic acid supplementation affects noradrenaline and serotonin receptors within the brain, which could be the cause of folic acid's possible ability to act as an antidepressant. The exact mechanisms involved in the development of schizophrenia are not entirely clear, but may have something to do with DNA methylation and one carbon metabolism, and these are the precise roles of folate in the body.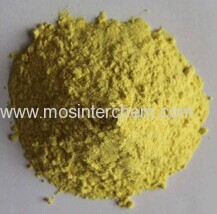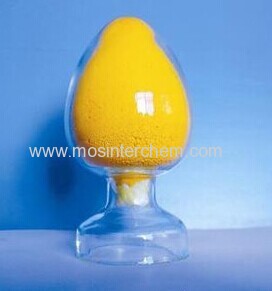 Appearance: yellow powder

Package

structural formula