This 16'' Hand-push Lawn Mower is designed for use on residential lawns. It is not designed for commercial use or for use in public facilities,park,sporting grounds,roads,or in agriculture or forestry areas.
This Hand-push Lawn Mower is for cutting lawns only. It must not be used to trim hedges,bushes or shrubs,for cutting or pruning,or for any mowing where both wheels and the roller are not fully supporting the mower.
Warning:
Before beginning to mow,remove any foreign objects,such as stones,branches,or toys,from the area.
Continue to check for such obstacles during mowing.
The lawn should be relatively dry.
Mowing wet grass cuases an uneven cut.
Do not mow when it is raining.
Mowing using the grass box(optional accessory):
The grass box collets the clipping as it mows.
The grass box attaches at the grass catcher hooks on the mower and by the strap to the lower handle,as seen below.
Mow with the grass box using the same procedure as for normal mowing.
Technical data:
Cutting width: 40cm (16 inches)
Weight: 9.1kg ( 20lb)
Cutting height approximate: 1.5-3.5 inches
Number of blades: 5
Number of adjustable gear:5
The difference between hand push lawn mower and engine or gasoline mowers:
Comparing with engine or gasoline mowers,hand reel mowers have more advantages.Small measure,lightweight and easy to maneuver,hand reel mowers do benefit to environment,which is the super advantage.No power and no fuel needed,all it takes to start a hand mower is a push. You push, it cuts,every time just as you like.No fuel means no pollutants.No noise pollution.Just the clean,quiet,precise cut that makes for a healthier and more attractive lawn.Hand reel mowers are simple mowers which are easy to maintain.Brush them off and spritz the blades with rust protecting oil occasionally.When you walk on your lawn pushing the hand reel mower easily,don't you feel happy? Our hand reel mowers are ideal for your lawns.


Use hand reel mowers,make your life more convenient.Our hand reel mowers have variety of designs,good quality and reasonable prices.We sincerely look forward to successful collaboration with you!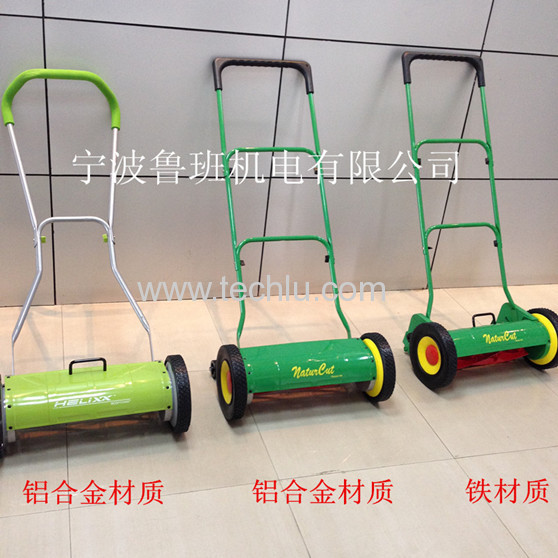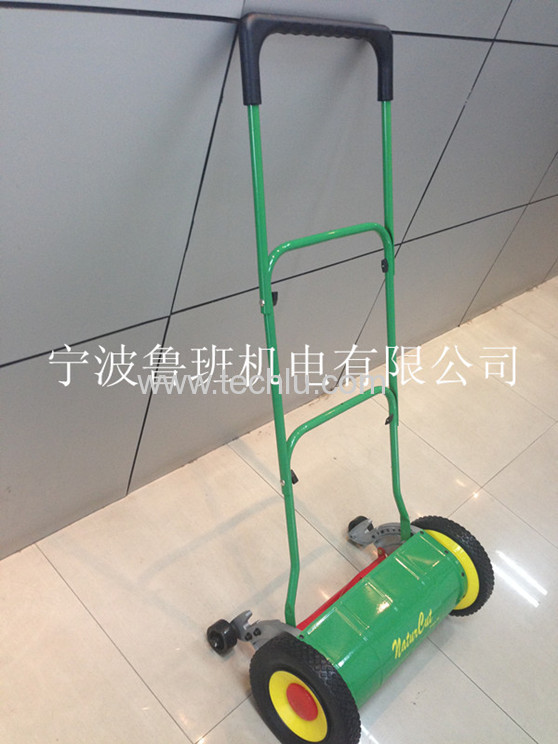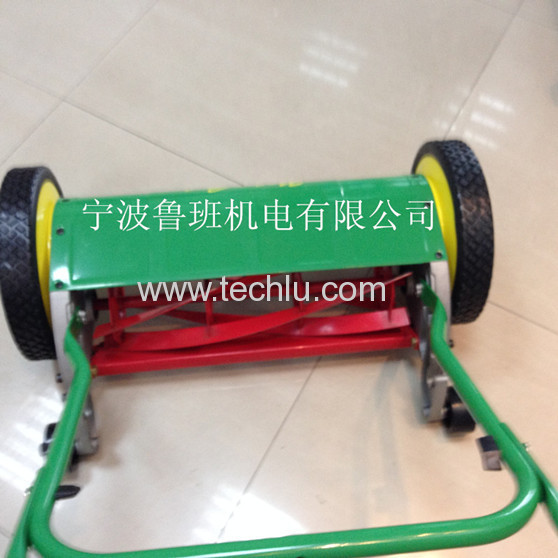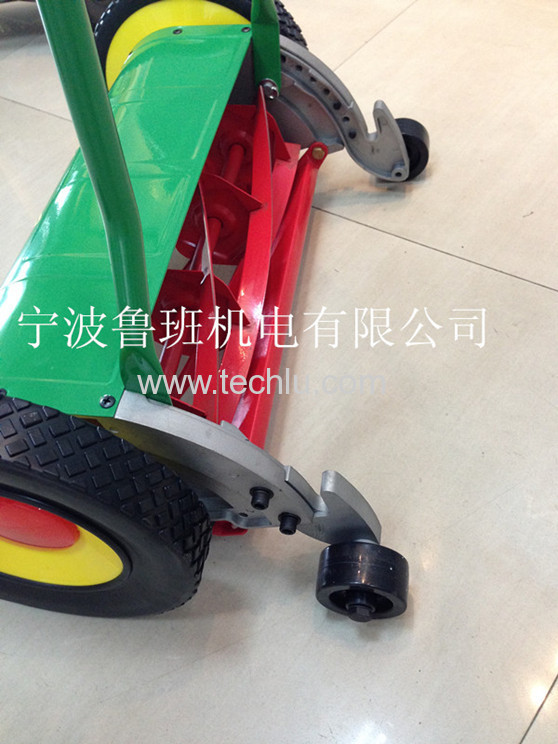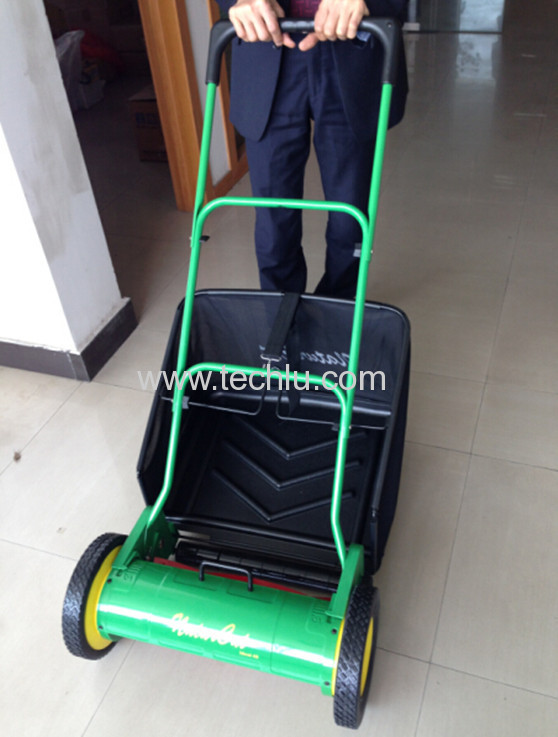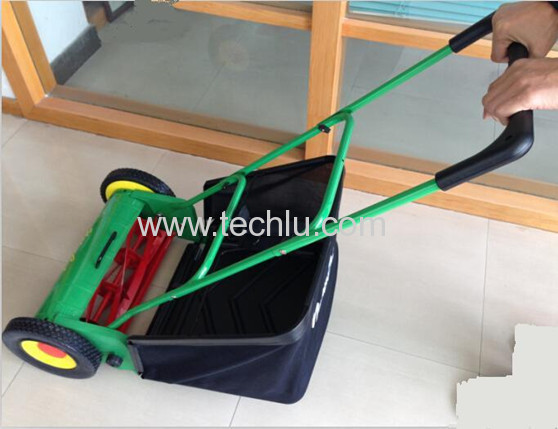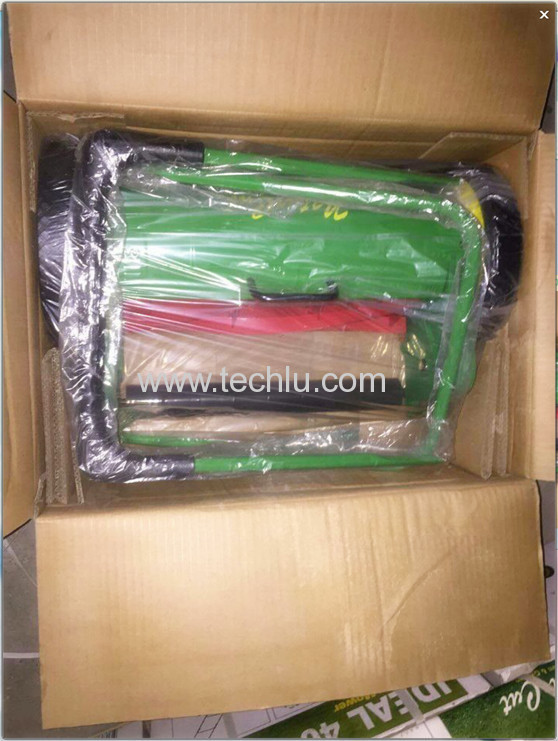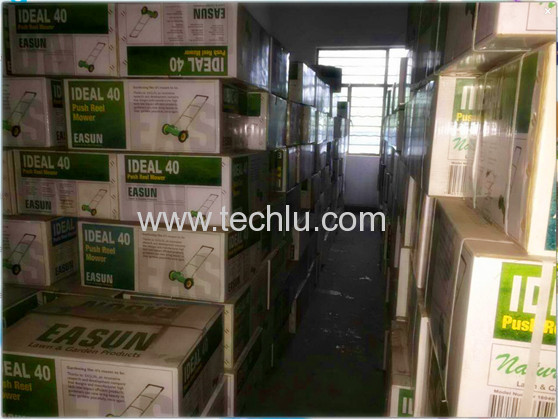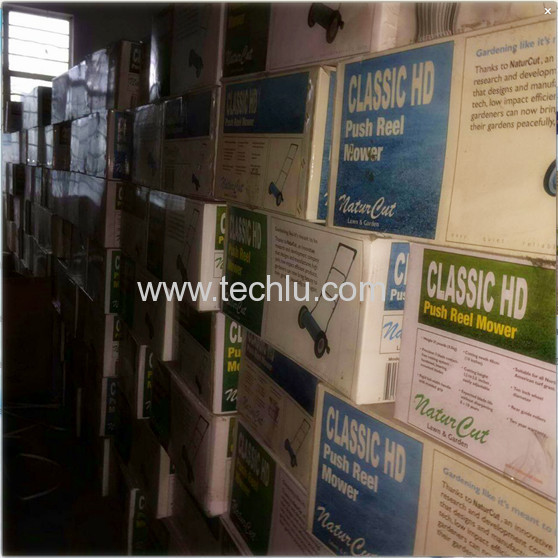 Comparison Photo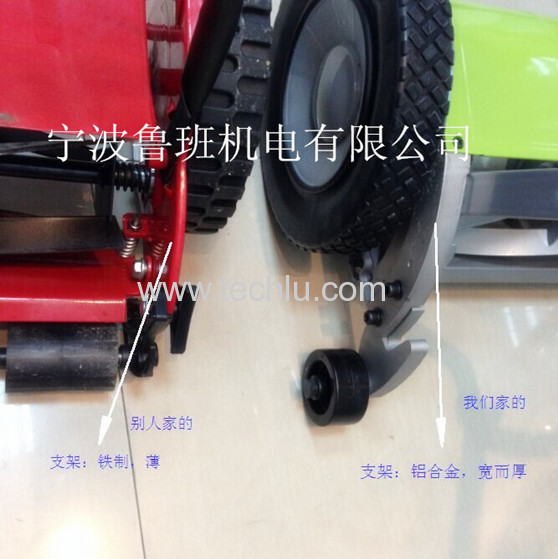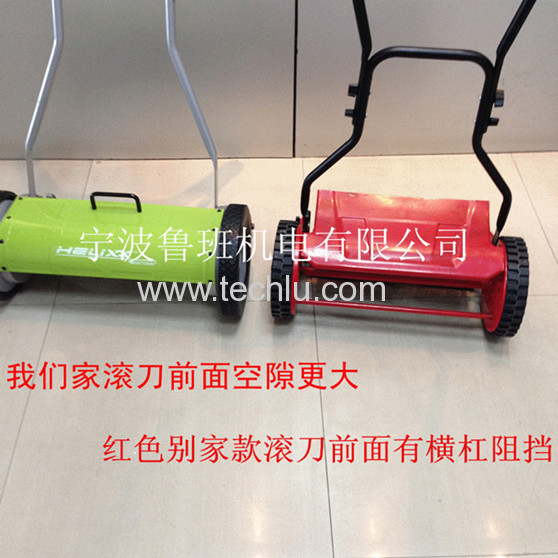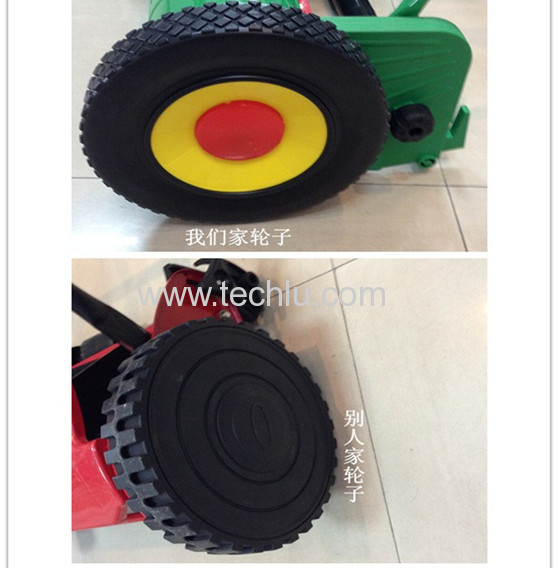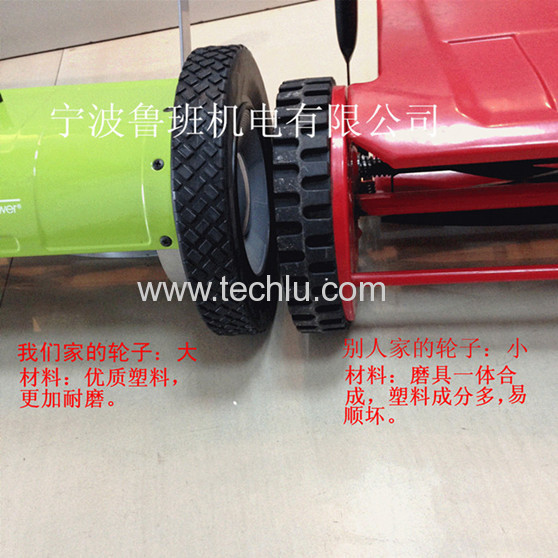 Company Information
Our Ningbo Luban (American invested) co.,ltd was established in Year 2002, with 10000m2 research and development and production workshop.We are professtional manufacturer of hand push reel lawn mowers in China and more than 20000 pieces of our lawn mowers have been exported to the United States. Our quality is absolutely good. What's more, we have enough stocks, if you give order to us , we can deliver to you right now.