Electric heavy duty punch machine and double wire binding machine(SUPER450&DCA-520)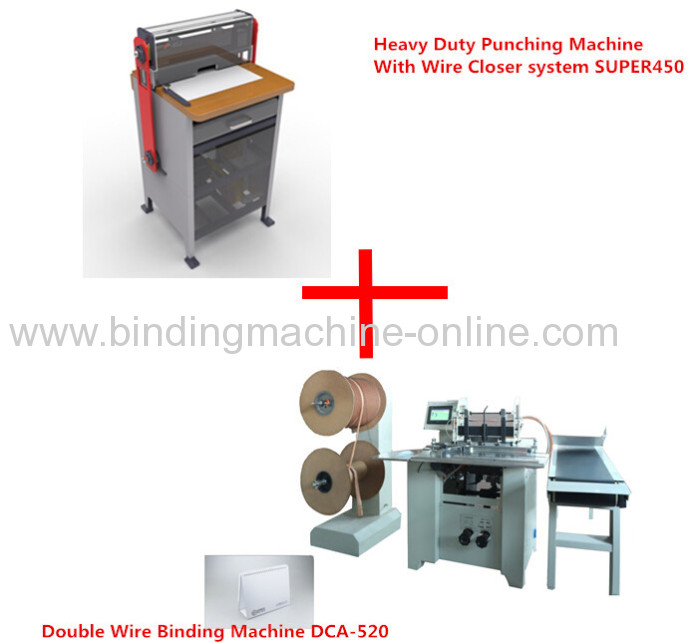 PRODUCTION DESCRIPTION FOR SUPER450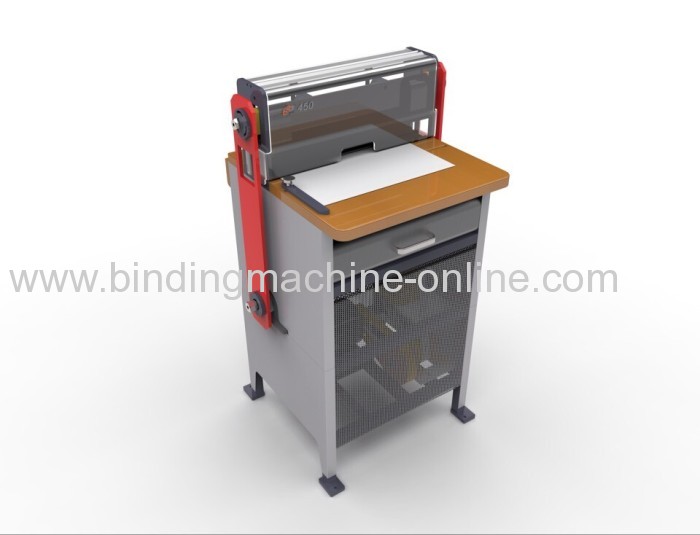 TECHNOLOGY DATA

| | |
| --- | --- |
| Punch thickness(Cover thickness) | 0~4mm |
| PVC thickness(PE thickness) | 0~1mm |
| Wire closing | 3/16"~1 1/2"(4.8~38 mm) |
| Max punch width | 430mm |
| Adjustable side margin | 2.5-6.5mm |
| Punch speed | 150 punch/minute |
| Power voltage | AC220V-240V, 50HZ A110V-120V, 60HZ |
| Dimension | 680x710x1120mm |
| Machine weight | 165KG |
| Motor power | 0.75KW |

Please note:The punching dies are exchangeable and can be made according to customers' need.

FEATURES
Can change dies, choose different hole
Change dies is easy and fast, only 5 minutes
Electric wire closing system on the back of machine
Easy operation by foot pedal
can close the wire for all 2:1 & 3:1
Low cost

PRODUCT DESCRIPTION
SUPER450 is a heavy duty electric punching machine, which can be used in industry, enterprise and large organizations with firm design.
With handsome and commodious appearance, The working platform is also large enough for you to work comfortably.
SUPER450 has advanced motor reducer and special-made mechanical clutch. Motor can run continuously and punching controlled by foot pedal which is easy and safe for operation.
Interchangeable die is easy and fast, which can punch various holes.Closing double wire is also available by changing punching
dies into closing die and can close any size of double wire .

Double Wire Binding Machine DCA-520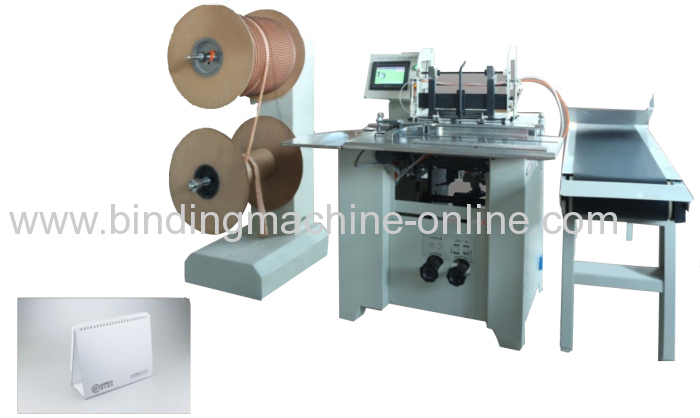 PRODUCTION DESCRIPTION FOR DCA-520
More details: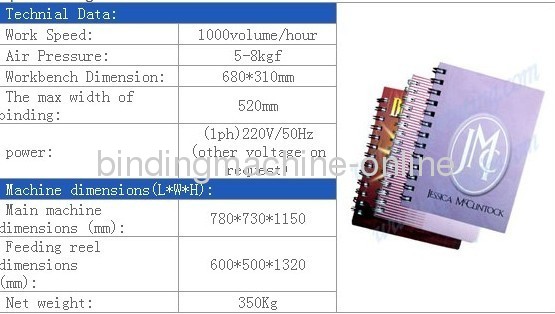 Details information:
Convert belt included for transfer the bond document to the covert tray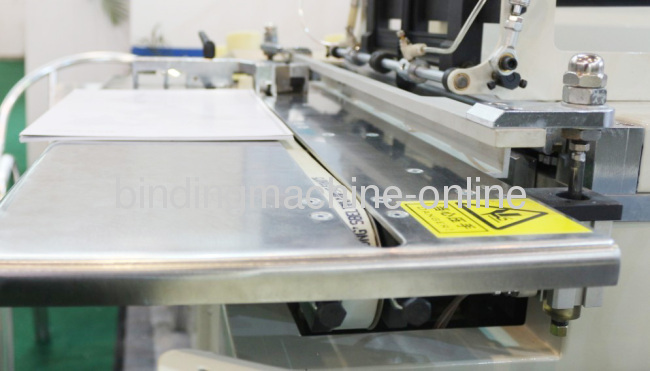 The wide work platform make you binding comfortable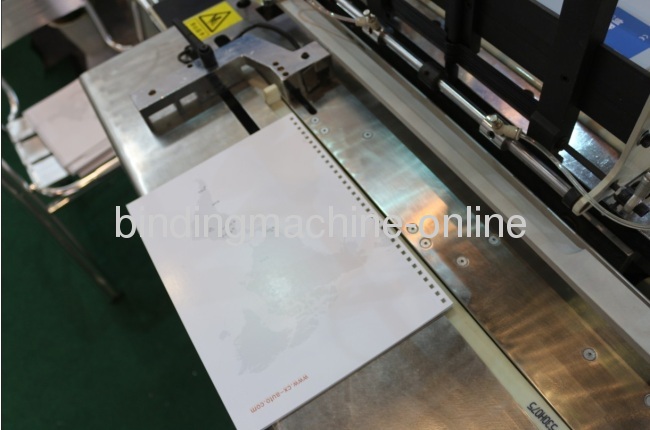 A convert tray aid to transfer the bond documents, save your time and enhance poroductivity,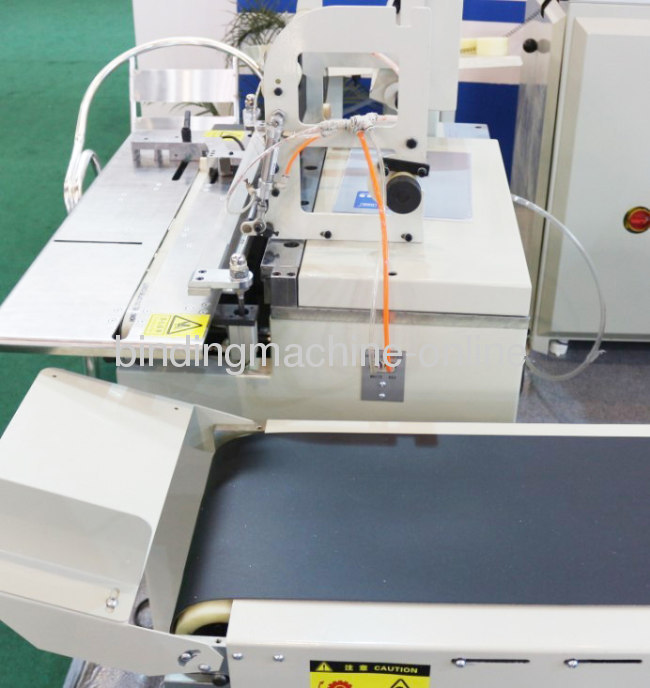 PLC control, it's easy adjustable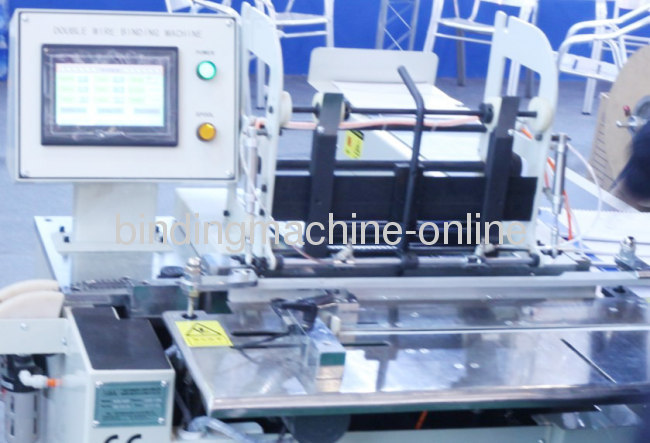 You can please find the more detail on the website:http://bindingmachine.en.hisupplier.com/product-1473407-high-speed-double-wire-binding-machine.html?ticket=b83a866d-324b-4161-81f6-b7bd76ecd4a7

Also you can please find the vedio for your reference for the operation of punching and change the dies:
http://hmu199042.chinaw3.com/DCA-520/ DCA-520
WORKSHOP
EXHIBITION
CERTIFICATION