Introduction of the Company: The Evergreen Company is a Sino-British joint venture, established in 2002. It is located in Fenghua, Ningbo, Zhejiang, China, with a whole area of 25,000 square meters, including the plant area of 20,000 square meters. The working environment is beautiful, settling our workers in comfortable jobs.
The Wide Placket Batwing-sleeved Cardigan:‍

The Back View of the Cardigan+ PU Belt: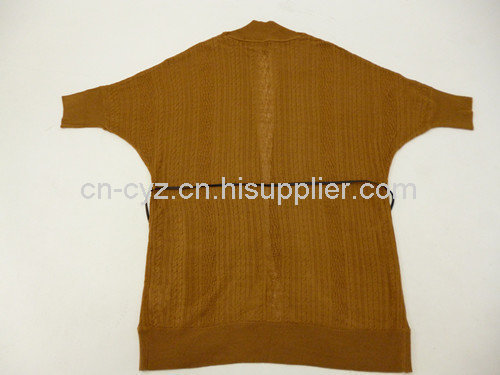 The Reverse Side of the Cardigan:
The Round Angle Lower Hem of the Cardigan:
The Small Cable Knitting Pattern: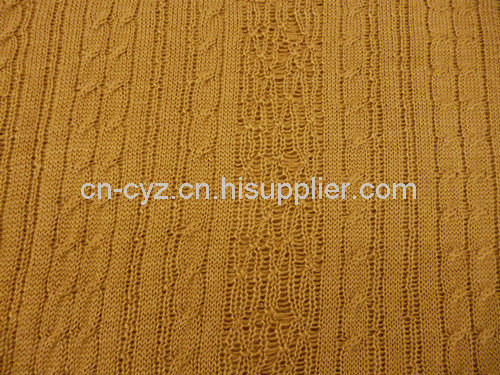 Classic eassy matching design gives you a good mood in your everyday life.
Soft and comfortable design also pursues the spirit of fashion.
This design can make you look slim.
Additional Information About Our Company:
What makes so many customers choose our products are the high quality of our products and service. There is never an end to the service for our customers.
Each customer is our god.
Only if from the customers' point of view can we win the real market.

If you have any intention of inquriy or any question, please don't hesitate to contact us.
So what are you still waiting for?
You are worth it.
Please log in and order here.
Contact us:
Email

info@ cn-cyz.com

Rosezhao9118@126.com

Tel.

0086-15336644788

0086-574-88115999

Fax

0086-574-88207056

Office Address

6/F, DIQU PLAZA,NO.666, TAIKANG MIDDLE ROAD,

YINZHOU DISTRICT,NINGBO,CHINA

Factory Address

No. 85, Zhennan Road, Xiwu Town, Fenghua, Ningbo, Zhejiang, China