Electric Plastic Comb Binding Machine CB300E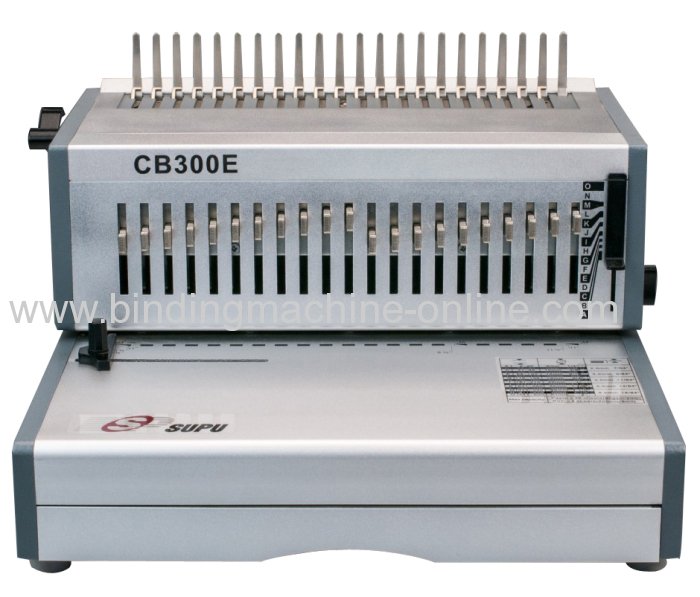 PRODUCT DESCRIPTION
This aluminum comb binding machine is totally new machine .It use all aluminum which is oxidation treated .So it looks classic and high-grade .It is widely used on Office ,School ,institution,cope center ,goverment ......
We are the first factory in China use this type material and this type treatment .

Electric punch of 32sheets atonce, comb binding up to 500 sheets of 20# paper.
The 25 disengageable pins allowfor A4, A5,B5, US letter and smaller size,
Hard steel punch pins provides clean hole punch
The side margin guide enables perfectly centered paper for a perfect punch. A document measurement guide to choose the right size comb element.

TECHNOLOGY DATA

| | |
| --- | --- |
| MaxBind Capacity (20# paper) | 500Sheets |
| Max Punch Capacity (20# paper) | 32Sheets |
| Binding Format | Comb |
| Punching Method | Electric |
| Binding Method | Manual |
| Punching Format(Vertical/Horizontal) | Horizontal |
| Punch and Bind Capability | Yes |
| Max Punch Length | 300mm |
| Max Binding Length | 300mm |
| Number of Punch Pins | 21 |
| Disengageable Die Pins | 21 |
| Waste Compartment | Yes |
| Side Margin Control | Yes |
| Motor | 230V,50HZ/120W110V,60HZ/120W |

USE METHOD

Plastic comb binding machines are an easy way to produce a small number of publications, reports, presentation materials and other forms of printed communications.
The machine first punches rectangular holes through the edges of a document, then places a springy plastic comb through the holes to bind the document together.
The unit will also punch holes in clear or colored plastic material for covers.
Combs are relatively inexpensive and come in a variety of sizes to accommodate both small and large documents.
WORKSHOP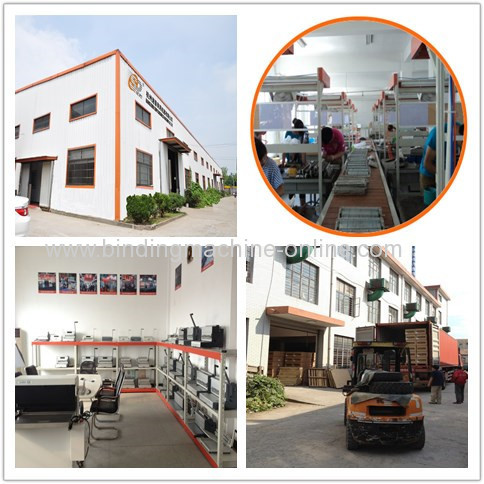 CERTIFICATION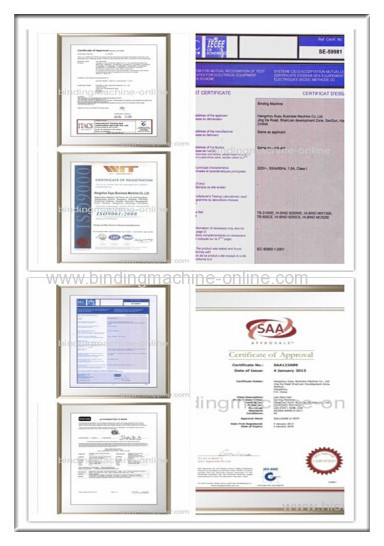 EXHIBITION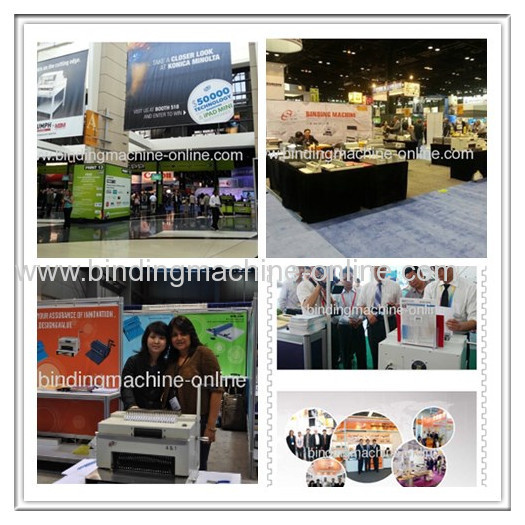 ABOUT US
1.All of our electric binding machine ,we get CE ,CETL ,SAA ,CB certification and for the electric machine ,
2.we did the testing fot the binding machines for 300,000 times punching
3.we can guarantee for 100,000 times punching for the electric machine
Now our machines exported Germany ,Italy .France ,UK ,Switzerland ,Spain,Turkey ....North America and south America .
Also export to Korea and Japan and also other more than 80 countries .