Vacuum Brazed diamond drill bit for hard rock
Product Name:Vacuum Brazed diamond drill bit for hard rock
Item no:Vacuum Brazed diamond drill bit for hard rock
Features and Benefits
1.Excellent drilling speed,drilling life,adaptability to various coring work in complex rock.
2.Low drilling resistance, excellent power for ultra hard rock and controling the change of diameter size.
3.High cost-performance
4.By two-way vacuum hot-pressing automated production technology, make a bit out of the blade more reasonable and scientific.
5.The world's top abrasive, ensure the quality of the drill bit.
6.Break through the traditional thinking by adopting the technology of extrusion single crystal gauge, abandon the polycrystalline adopts monocrystal gauge inside and outside, let the drill head breathed sighs of relief, drilling rapidly.
7.Top abrasive combined with special low lip surface structure, drilling the rock drill efficiently.
Technological advantage
1) Advanced equipment.
The unique system of large automatic self-heating vacuum hot-pressing sintering (HPS) which we initiated,is not only easy to operate and simple in molding technique,but also has an obvious advantage of high efficiency and precision.
2) Advanced composite die
We took the lead in introducing high strength composite die in manufacturing cemented carbide products,which improved the product quality greatly.
3) Technical maturity
Exclusive technology of charging and vacuum blending,ensures the product purity and no harmful gas casued.
4) Unique technique
Our new technique has excellent performance of high efficiency, energy saving and environmental protection,
Vacuum Brazed diamond drill bit for hard rock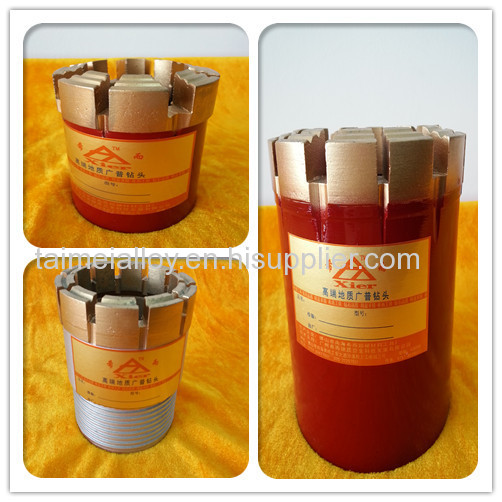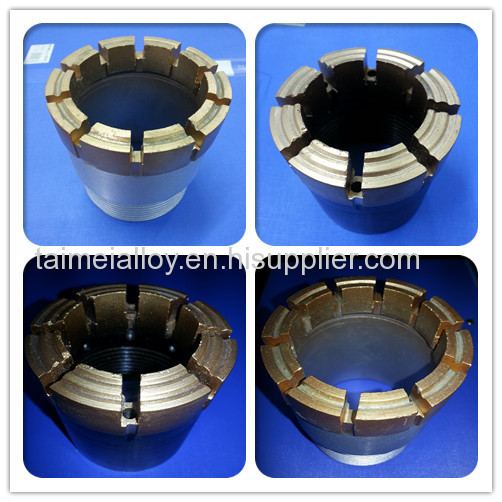 Specifications




Grade chart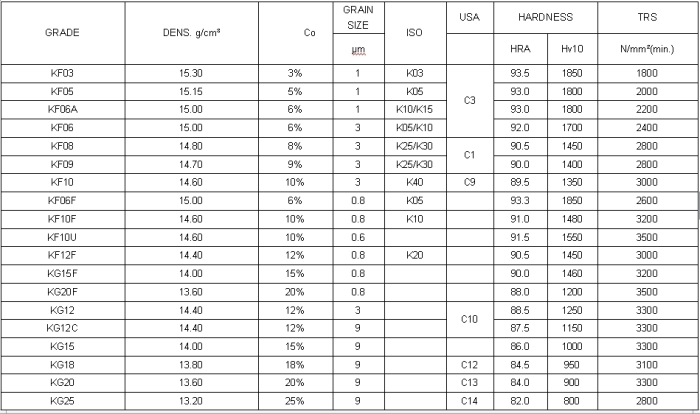 Production process
STEP 1:Power Mixing (No Chemical Additive,vacuum blending)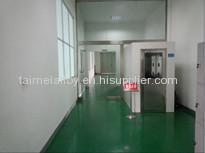 STEP 2:Put mixture powder into graphite sintered die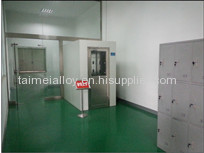 STEP 3:Vacuum Sintering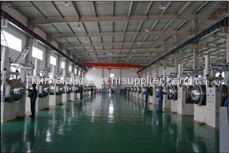 STEP 4:Fine finishing(universal cutter grinder,cylin-drical grinder,surface grinder)

STEP 5:Quality test(hardness tester,mearsureing projector,density meter,two dimensions measuring instrument)

About us

TaiMei Carbide New Material Technology Co., Ltd is mainly engaged in the R & D, manufacturing, and selling of cemented carbide, ultrahard materials, cermet, magnetic materials and new powder metallurgy materials, especially large-sizedcementedcarbide products. The main products cover all kinds of high end molds, key auto parts, metallurgical rollers, drawing dies, anti-wear parts in petroleum industry, sleeves, gears, anvils, cylinder pressure in machinery, wear plates, rings, excavation tools, drills in construction industry, and antiwear and pressure-proof parts in military industry, etc.
Company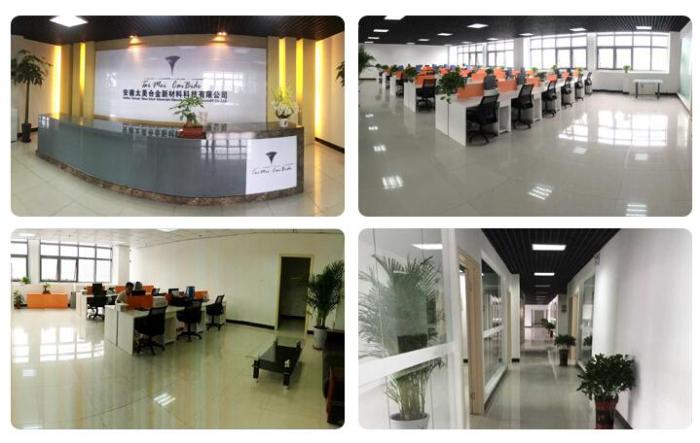 Factory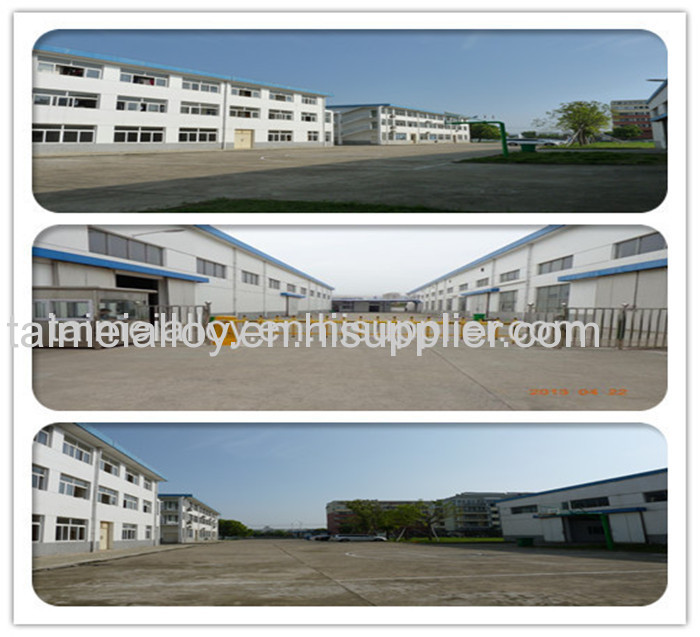 Main products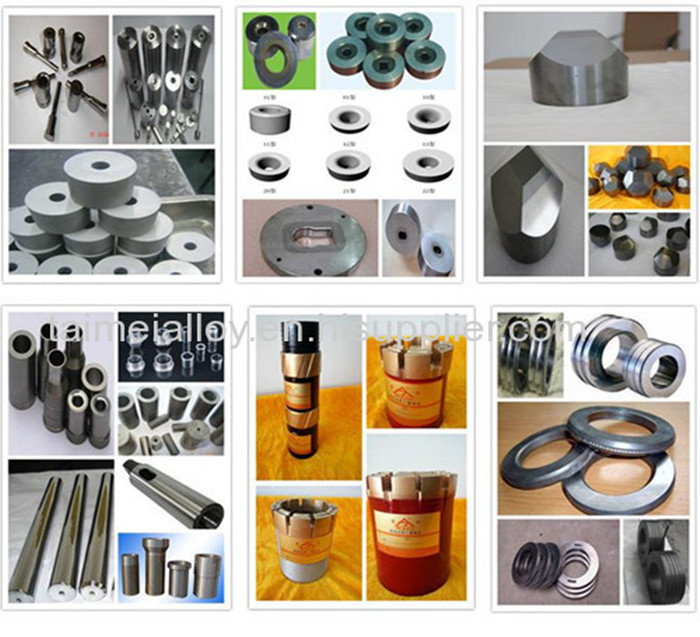 Testing and inspection equipments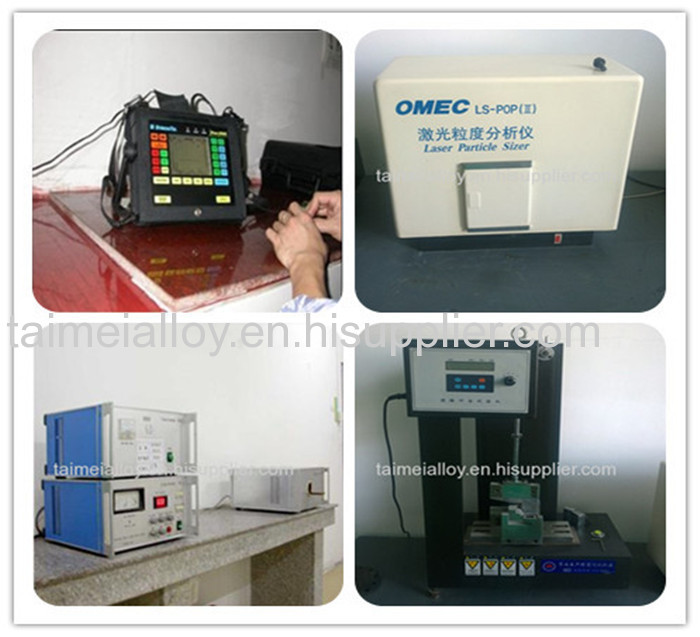 Sample availability and policy
We offer samples on your account,the charge can be returned when your order reach a target volumn.
Certification
Patents
Packaging & Shipping
♦ Dedicated Logistics Packaging
♦ Professional placement
♦ Professional standard laying
♦ Express delivery