TPS-S9710 is a multi-functional automatic channel letter bending machine. It is with global initiative more tool rod bending system and mold quick change system which can bend materials accurately, really realize high precision, efficient bending collecting aluminium profiles, stainless steel coil, stainless steel strip material, galvanized steel and aluminum material by the one multi-functions super automatic bending machine. It is your first selection for making channel letters for high grade LED sign, aluminium profile sign, stainless steel sign, punching sign and epoxy signs, etc.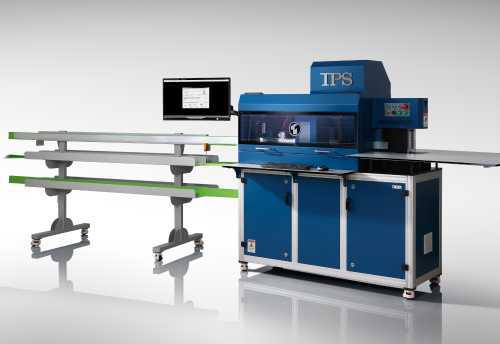 Machine Details:
1. Bending tool quick-change system:
In order to high quality bending for different materials, TPS company research and developed bending tool quick-change system, realize independent quick change between plate metal material and aluminium profiles, completely solve the industry problem of multi-type material can't be bended no demage accurately by the same equipment.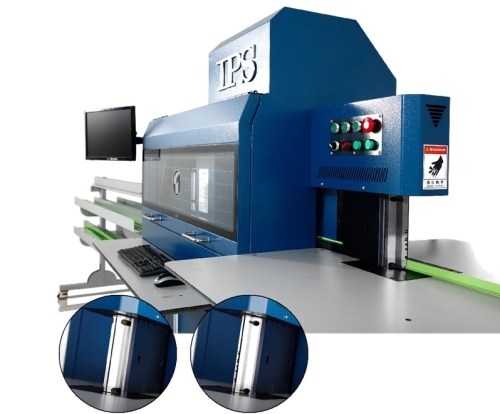 2.More tool rod bending system:
In telescopic double machetes bending system, on the basis of increase a group of professional folding aluminum bending tool rod, can realize shape material and switch freely in the process of aluminum material processing, bending forming degree will be greatly increased.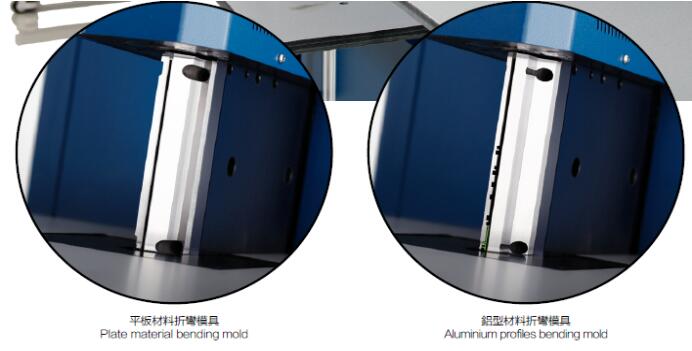 3. Screw rod feeding system with srtronger power.
V shaped slotting mode. Intelligent control slot depth, free setting total slot depth, single slot depth and slot numbers; Servo motor control, high precision nut driver, with the advantages of slot speed, high accuracy and constant torque; V slotting surface is smooth, without any burr. Depth is consistent. The R Angle is not obvious when angle bending. Ensuring letters with clear and beautiful outline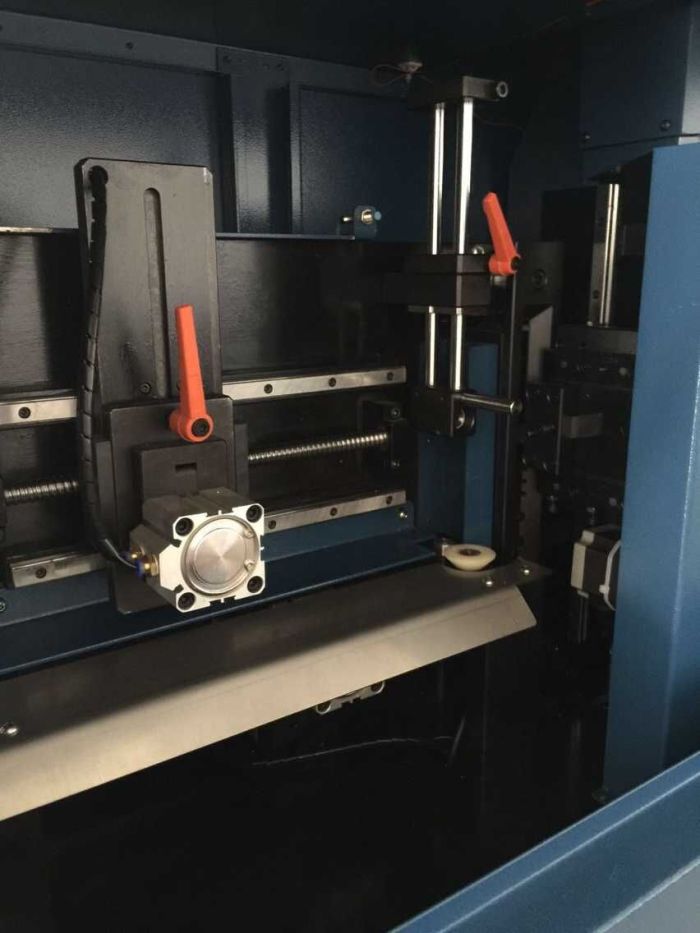 4. Closed-loop control system
Using alternating clamp feeding way with the unique full closed-loop detection, real-time compensate for length deviations such as the slippage of the detected materials, tensile during bending material, to effectively avoid problems of the inaccurate letter length , or not accurate matching with panel letter.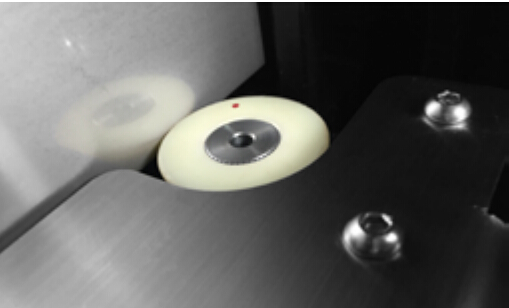 5. Alternating clamping feeding mechanism:
Slide rail type pressure device and the plate guide chute, to avoid the phenomenon of arch material and ensure smooth feeding process. Alternating clamping feeding mechanism includes servo motor controlling and double screw nut driver, with large torque, which has high precision and high speed transmission performance to ensure actual feeding accuracy to ±0.1mm and to eliminate physical skid phenomenon due to the roller pressure feeding.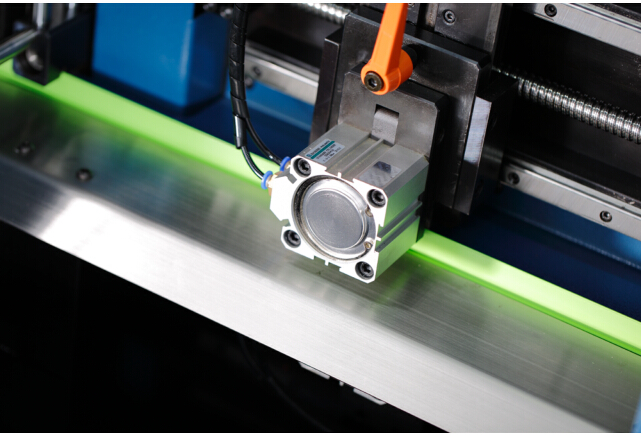 6. Servo motor controls V cutting of aluminium profiles to avoid noise of angle grinder and improve working conditions.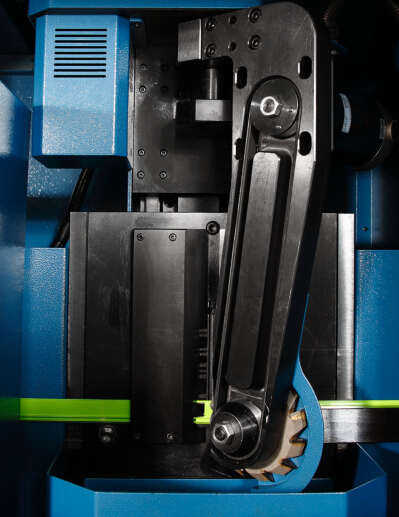 7. Front feeding straightening mechanism straightenning curved materials in advance for users in the process of material handling or use the reel material lead to nature bending deformation, to ensure that unstraight mateirals won't
be stuck during processing.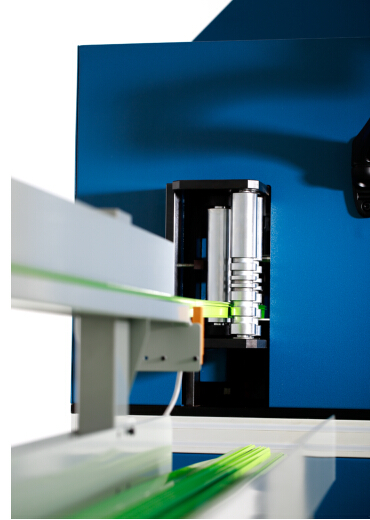 8. Aluminum profile material tracking sensor real-time monitor feeding material and remind on screen when the material is not long enough for processing.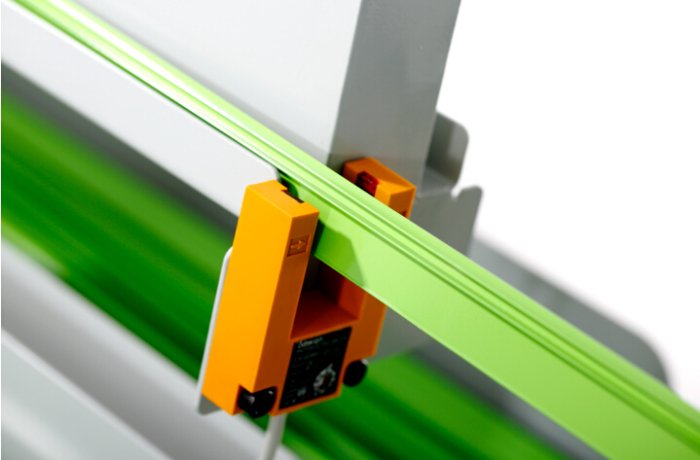 TECHNICAL SPECIFICATIONS: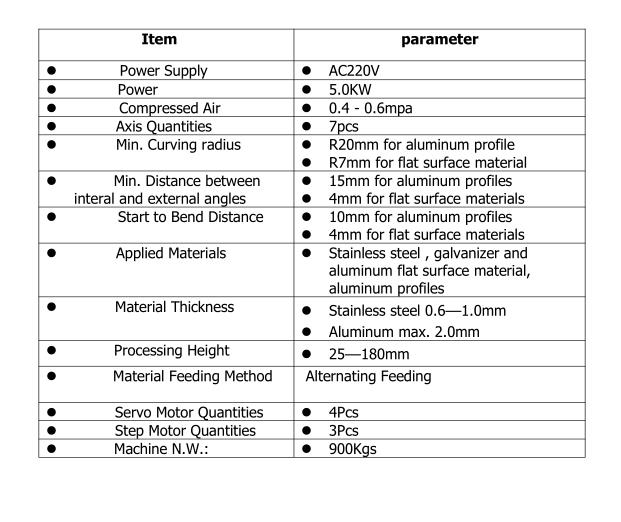 Packaging & Shipping:
1unit machine S9710 packed in 2 poly-wooden cases. total measurement is 4.06cbm, gross weight: 1000kgs
Our Service:
Operating software updating lifetime free.
Best Service with professional, high-efficiency and considerate.
Company Information:
Our company is a professional manuafacture of automatic channel letter bending machines with high quality, advanced techinology and best service. Our machines are sold to global market. We have many distridutors and agents in different countries, such as Korea, Japan, Malaysia, Singapore, India, Poland, Italy,UK and so on. All of our customers and agents are satisfied with our machines' quality and our service. Our products are getting more and more popular in the world. We are still looking for good partners in other countries. Please don't hesitate to contact us if you are keen to be our agent.
HANGZHOU TPS TECHNOLOGY CO., LTD.
Contact person: Ms. Joyce Ye
Mobile: +86 13906740412
Skype: joyceye1000
QQ: 296980110
WhatsApp: +86 13906740412
Wechat: +86 13906740412