Electric Office Single Spiral Coil Binding Machine PC300SE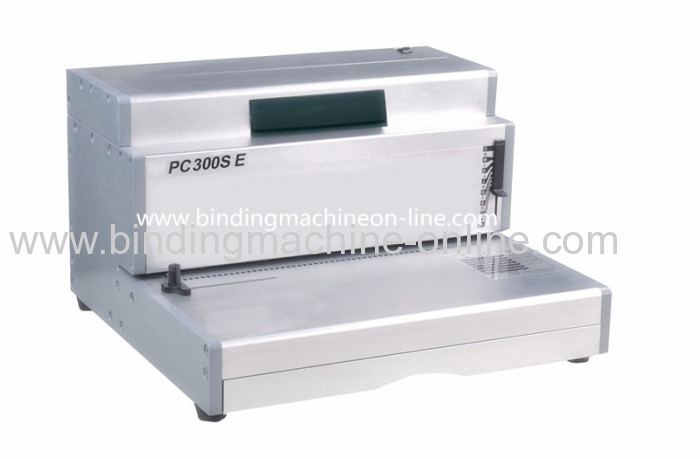 PRODUCT DESCRIPTION
Punches 25Sheets of 20# Paper at a time
Open Throat Allows for Punching of Larger Size Documents
6.35mm Pitch Hole Pattern
Number of punching pins:59
Max binding thickness:450sheets
Side margin control helps centers punched holes quickly and easily
Adjustable punch margin allows for binding of larger documents


The5:1 Punch Hole Wire Spirals For Coil Binding PC300SE is an easy to use, compact plastic coil binding machine,is a ideal partner for small volume offices and businesses.
Featuring a set of new innovative designs from the engineers,makes punching and binding small volume coil book projects simple .
Side margin control, and an open throat design all in a light weight machine case


TECHNOLOGY DATA
| | |
| --- | --- |
| MaxBind Capacity (20# paper) | 450Sheets |
| Max Punch Capacity (20# paper) | 25Sheets |
| Binding Format | Coil |
| Punching Method | Electric |
| Binding Method | Electric |
| Punching Format (Vertical/Horizontal) | Horizontal |
| Punch and Bind Capability | Yes |
| Max Punch Length | 300mm |
| Max Binding Length | 300mm |
| Number of Punch Pins | 59 |
| Disengageable Die Pins | 59 |
| Waste Compartment | Yes |
| Side Margin Control | Yes |
| Motor | 230V,50HZ/120W110V,60HZ/120W |
WORKSHOP

CERTIFICATION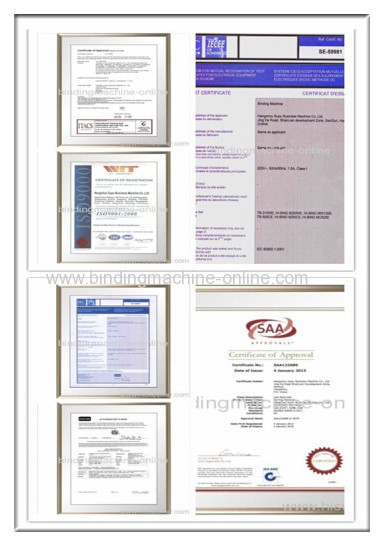 FAQ
Oval hole and round hole comparing in coil inserting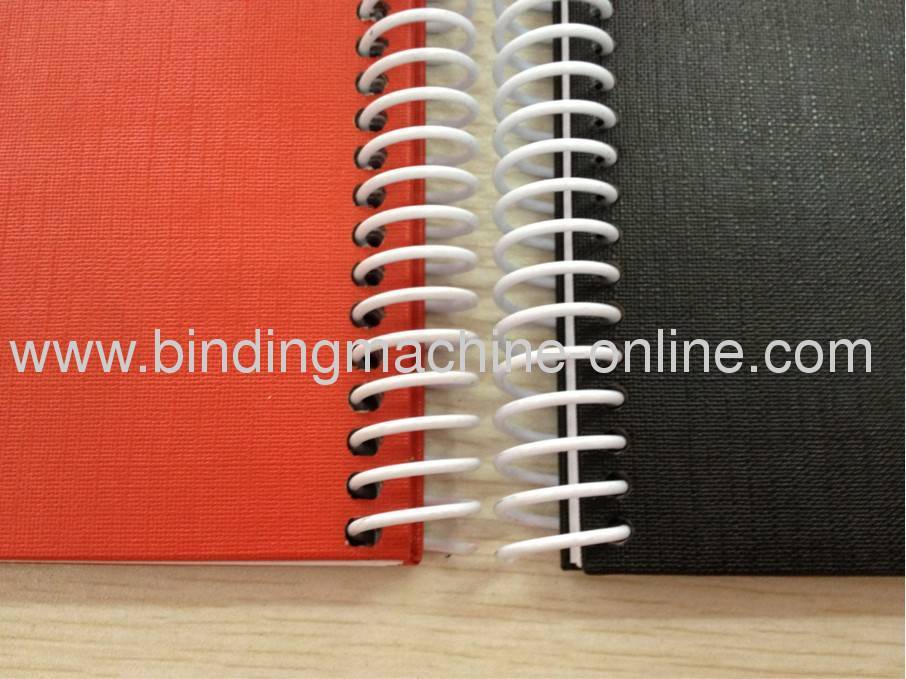 For the coil punching and coil binding machine ,our company have the new type of hole which is oval hole .This kind of hole is very popular in U.S.A .

What is this oval hole advantage ? Today i would like to share my comments with you .Compare to the traditional round hole ,oval hole is much difficult in Production but has the better effect on coil inserting especially for inserting the thick sheets .

You can see the convient an comfortable from the video when inserting .But after inserting ,oval hole also has his advantage which is much easier for turn over .

Our compnay has the oval hole for our nw coil binding machine and the detail sharp of oval hole is as follows
:







If you want to learn more about our oval hole ,pls contact with us freely and it is our pleasure to talk and discuss with you !
ABOUT US
1.All of our electric binding machine ,we get CE ,CETL ,SAA ,CB certification and for the electric machine ,
2.we did the testing fot the binding machines for 300,000 times punching
3.we can guarantee for 100,000 times punching for the electric machine
Now our machines exported Germany ,Italy .France ,UK ,Switzerland ,Spain,Turkey ....North America and south America .
Also export to Korea and Japan and also other more than 80 countries .