Mode

Inner size
W×D×H(mm)

Outer size
W×D×H(mm)

Temperature range

Laboratory

Salt spray tank

Air humidification tank

GSST-060

600×450×400

1250×910×1000

Ordinary temperature~+50℃

Ordinary temperature~+50℃

Ordinary temperature~+63℃

GSST-090

900×600×500

1550×1060×1160

Ordinary temperature~+50℃

Ordinary temperature~+50℃

Ordinary temperature~+63℃
| | | | |
| --- | --- | --- | --- |
| 1. | Salt spray dispersion regulator | 13. | Time setting indicator |
| 2. | Specimen holder | 14. | Timing counter |
| 3. | Salt spray collector | 15. | First pressure gauge |
| 4. | Test piece | 16. | Second pressure gauge |
| 5. | Test of preheating tank | 17. | Power indicator |
| 6. | Solution filter | A. | Power switch |
| 7. | Nozzle | B. | Demist switch |
| 8. | Test cover | C. | Time control |
| 9. | Test | D. | Saturated air heating tank water shortage warning light |
| 10. | Test room temperature regulator | E. | Salt water over temperature warning light |
| 11. | Salt water temperature regulator | F. | Test room over temperature warning light |
| 12. | Saturated air temperature regulator | | |
Feature:
1 the whole P.P&PVC was solid mechanical structure, acid resistant, heat resistant, never aging, suitable for salt spray, copper acetate and other testing.
2 patented nozzle and conical spread device, so that the fog can fast uniform.
3 with manual and automatic control mode, the maximum set time can be 999 hours.
4 after completed of the experiment, the device can automatic demisting, can observe clearly the indoor test items.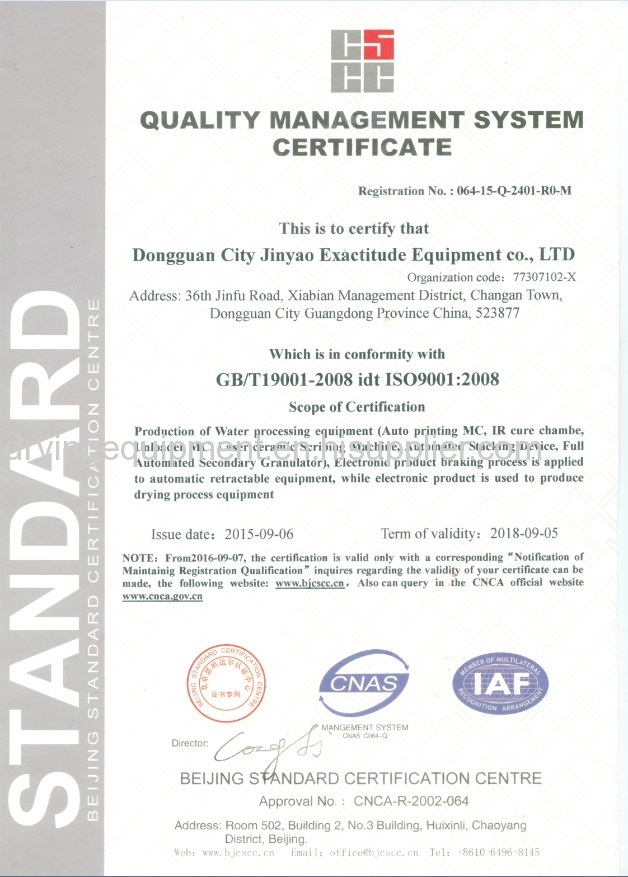 Our company already has 30 years experience to empolder and produce. Our always keep these spirit: innovation; customer first; constantly strive for perfection; and good service.
Our product widely used in electronic product, resistance material, automatic produce industry and press production, which is widely used to dry and bake some industry materials.
Features:
Reasonable design
High-efficiency
Low consumption, energy saving
Easy to maintain
Easy to operate
The image of company: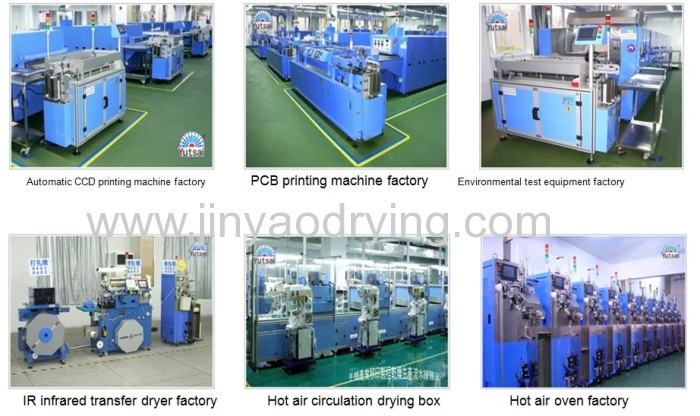 Our products: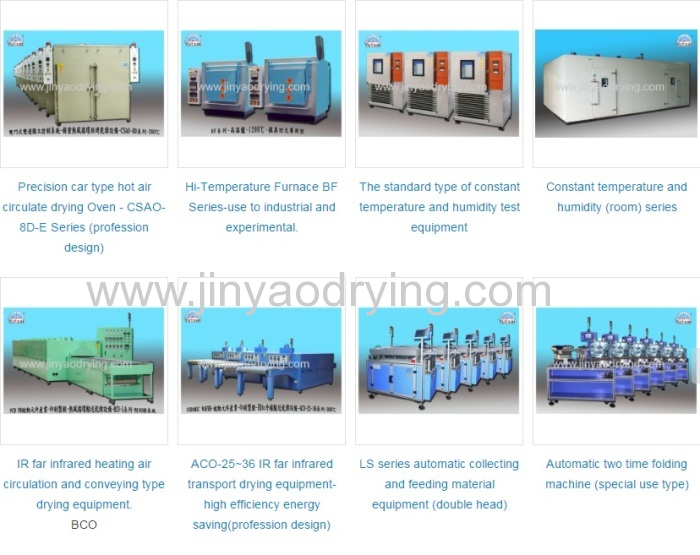 Shipping
(1) By sea; (2) By air; (3) By expressage.(DHL,FEDEX,UPS,TNT etc.)
Custom packaging:We also packing acording to customers' requirement.
We can make the prouducts according to your requirement , no matter what country are you from.
Contact information:
Company: Dongguan City jinyao precision equipment Co.,ltd
Address: Jingfu Road No 36, xiabian village, changan town , Dongguan City, Guangdong Province
Tel:86-769-85422549
Fax:86-769-85424793
Website: