THT MUSICAL, FUCOS ON MECHANICAL MUSIC BOXES
PAPER STRIP MUSIC BOXES MAKE YOUR OWN SONGS,
1)Creat you own tunes by punching the blank paper stip, we may also offer some tunes card punched for use direclty.
2)Options of note,15, 20 and 30 note
3)Options of driving force, Hand crank or battery operated
4)Componet parts,Tune card,blank card,puncher,music mechanism.
HOW TO SAVE COST FOR ORDING PAPER STRIP HAND CRANK MUSIC BOXES,
>The standard set, 1 music mechanism,1 puncher,1 tune card(punched, 2 blank card.
And as we know, this DIY songs music box parts are a mechanic product, made by hand, the cost is higher than the common 18 note movement, when we feel the cost will be more than budget avaiable, suggest to "free combination", for example,
**Special set A , 10 musical mechanisms,5 puncher ,10 blank cards, no tune cards
**Special set B, 10 musical mechanisms,1 puncher, 20 Blank cars, 1 tune card
etc
HOW TO MAKE YOUR OWN SONGS REFER TO THE VIDEO IN "LEARN MORE"

Extend,
Can be " Battery operated" Or "Hand Crank"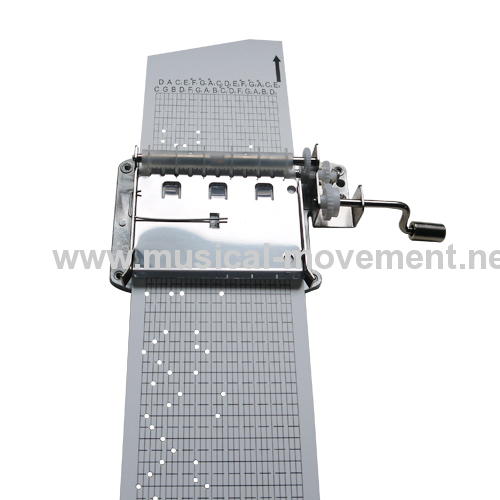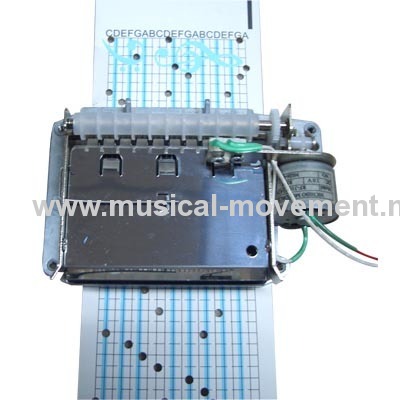 Dimensions
** 15 Note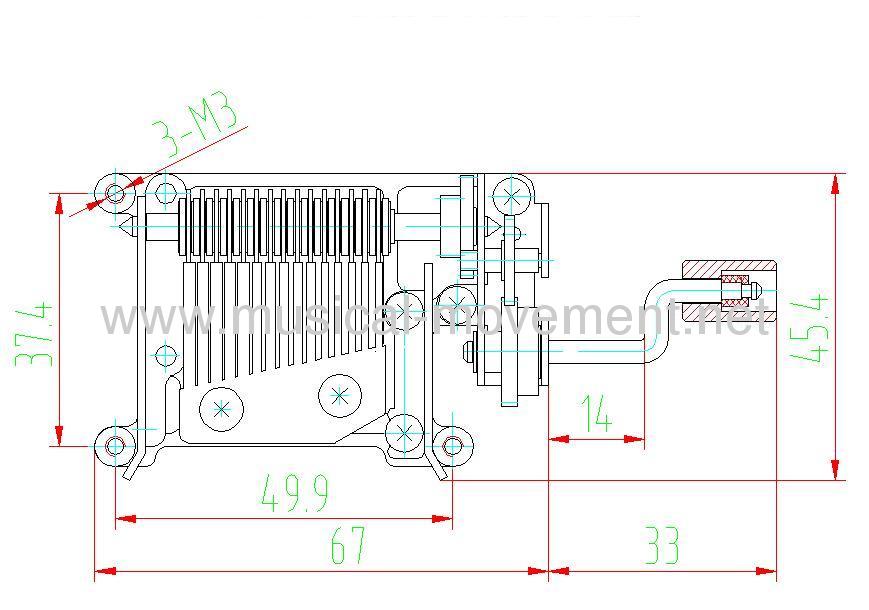 20 NOTE








30 NOTE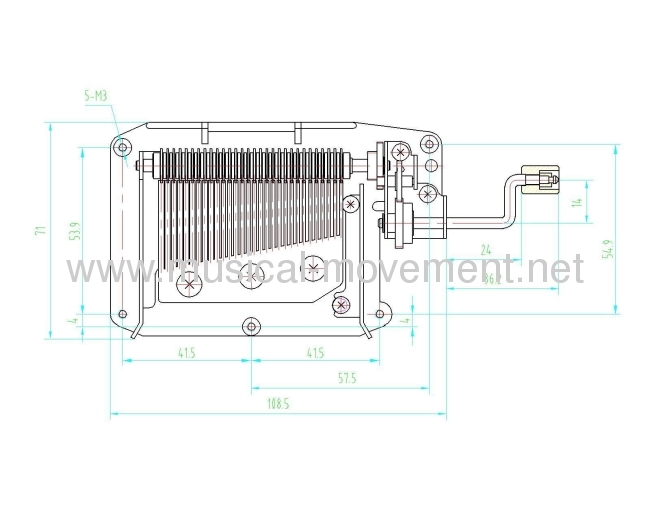 Puncher Style

**New Design Puncher
More safety ,Longer service life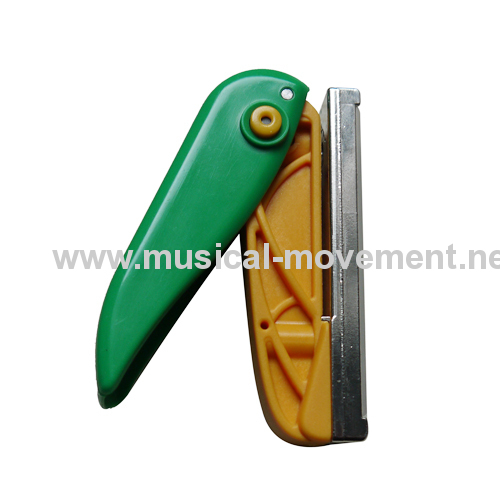 Old Style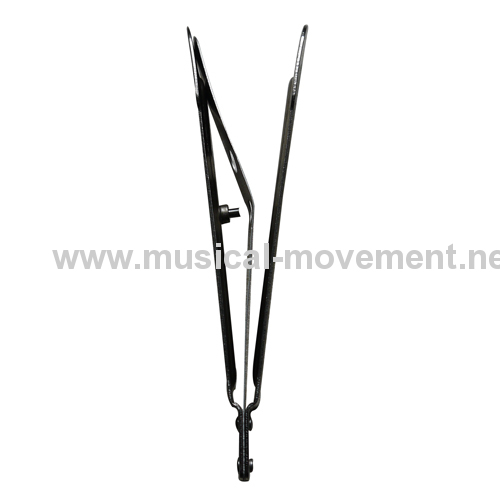 OUR ADVANTAGE IN THE FIELD OF DIY PAPER STRIP MUSIC BOX,
1)Most professional and largest supplier in the field of musical movement in the world.
2)Special steel for Comb,correct tempo,smooth running ,lead to beautiful sound
3)Very stable quality and long service life.
4)Low defect,may offer extra if large order
6)Deliver on time.