Minrui New Design A4 Hologram Destructible Vinyl Film Sheets Tamper Evident Self Adhesive Warranty Labels Sticker Material

Minrui is the biggest factory of producing ultra destructible vinyl,it occupy 75% of the China market.The quality of our products is belivable and environment friendly.It has passed SGS.ROHS.The quality of our company is the best in China.We have many kinds of destructible vinyl labels .We also can produce different fragile grade,size, and patterns labels to meet your needs.We have majored in it for 13 years.You can trust our quality and faith.As we are a factory ,we can achieve fast produce,fast delivery fast reply.If you feel free ,please contact us via:skype:Live:sky_1586 or email:sky(at)szminrui.com
Product Description
Features of A4 Hologram Destructible Vinyl Film
1)The fragile facestock.
2)Smooth cover for good printing effect.
3)The printed ink will be dry out in 4 hours normally.
4)It apply to all size labels.
5)The storage condition:Temp:5-40 ℃ , RH:above 70%.
6)Size,color,thickness,fragile grade all can be customized.
7)There are two kinds of release liner to choose:167g white coated/80g glassine.
8)The vinyl has printed the 3D patterns and has the patterns printed.
8)A4 size sheets.
What is A4 Hologram Destructible Vinyl Film?
UDV is a kind of fragible printed material for the fabric,the bottom of the vinyl is coated a special strong adhesive glue.UDV use the feature of destructive cove and the permanent adhesive to ensure the unremoved of vinyl.Any attempt to try on the vinyl,it will peel or break into tiny pieces like eggshell.The broken vinyl just prove the vinyl have already been opened or moved by someone.So,it widely use in anti-conterfeit,anti theft,anti fake in business.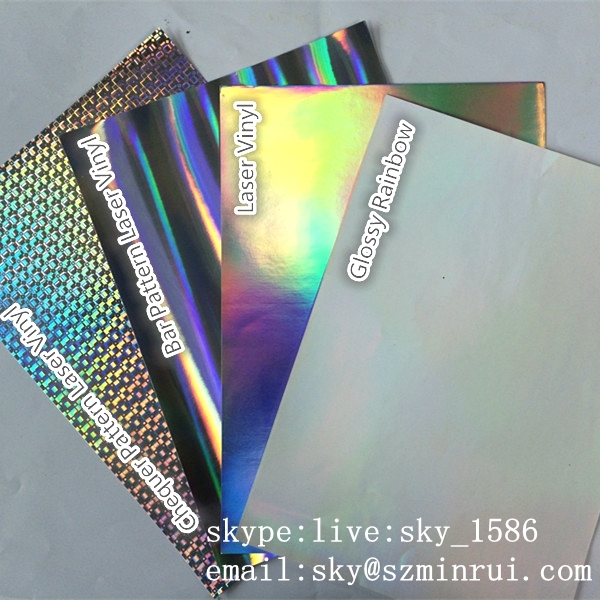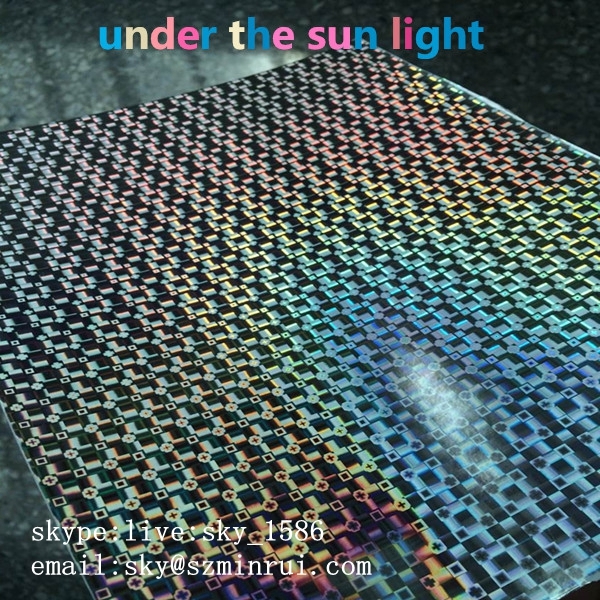 Detailed Data
The A4 Hologram Destructible Vinyl Film contains three parts:clean blank destructible paper vinyl which provide good printing for logo,patterns;the evironmental friendly permanent adhesive glue which ensure the full stick for the applied surface;the release liner which has two kinds:the glassine and white coated.These necessary three parts make sure the good effect of the UDV.
Item:

Hologram Destructible Sticker Vinyl, A4 Hologram Destructible Vinyl Film
Facestock thickness:
0.1mm
Adhesive:
water-proof SENSITIVE strong adhesive
Coating Thickness:
0.025±0.002mm
Dry Coating Weight:
50±2g/square meter
Peel Adhesivon:
12# ball
Release liner thickness:

Glassine liner (80g)

white coated liner (180g)

Tensile Strength:
9.0kg/15mm
Elongation:
2‰----4‰
Color:
white or you could custom other colors
Smoothness and printability :
good
Release Force:
≥8N
Holding Power:
24 hours
Temp Range:
-5---40°C
Solvent Resisrance:
Good
Breaking Strength:
5.0kg/cm²
Die Cutting:
Good
payment
T/T,Western union,paypal
Holographic Brittle Security Self Destructible Vinyl Eggshell Sticker Materials, hologram tamper evident security fragile brittle destructible label papers,Custom Printing Hologram Destructible vinyl from Minrui:
A4 Hologram Destructible Vinyl Film has many different patterns,the PLAIN HOLOGRAM DESTRUCTIBLE STICKER VINYL,3D GRID HOLOGRAM DESTRUCTIBLE STICKER VINYL and Glossy White Rainbow Shine Ultra Destructible Vinyl.This is the Plain A4 HOLOGRAM DESTRUCTIBLE VINYL FILM Sheets,it reflect the rainbow lights under the shine.There is no pattern printed on the facestock.
Following A4 Hologram Destructible Vinyl Film is special pattern3D GRID HOLOGRAM DESTRUCTIBLE STICKER VINYL.The pattern of the hologram vinyl can be customized as your needs.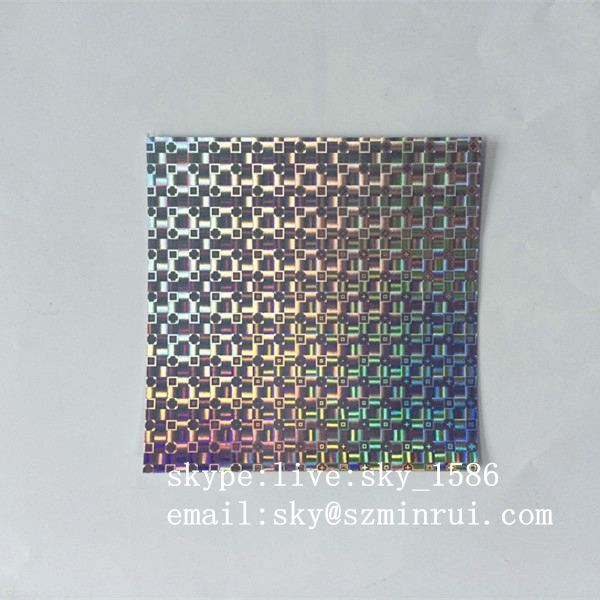 You should watch this A4 Hologram Destructible Vinyl Film very carefully,you can notice the rainbow shine on the surface.It also can be called Glossy White Rainbow Shine Ultra Destructible Vinyl.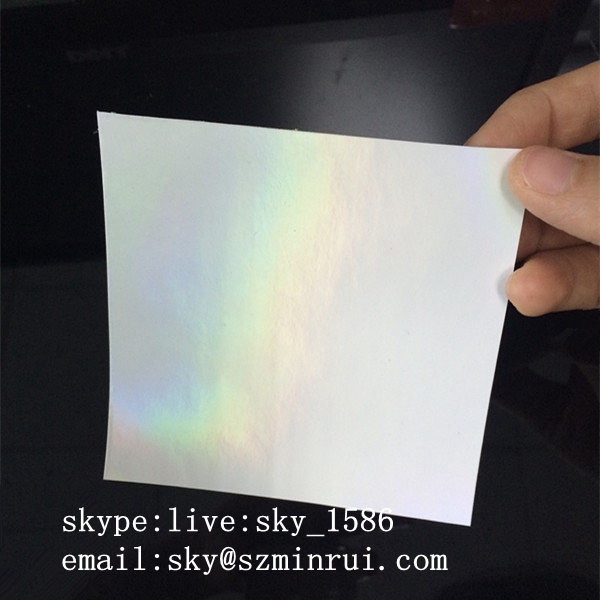 As the tamper evident usage of A4 Hologram Destructible Vinyl Film,the ultra destructible vinyl has the fragile facestock.Once remove,the vinyl will break.Now this Tamper Evident Material has been largely used in the business as the Warranty Stickers,Security Seals and so on.
Use and Appilication
Hologram Destructible Sticker Vinyl peel into tiny pieces like eggshell once any attempt try to remove it.The permanent adhesive ensure the vinyl stick on the surface well.It is not possible to peel it completly.This feature provide the protection for the products' complete,anti theft and fake.Usulally use in asset tracking,warranty void evidence,sealings fields.It can make Security Calibration Labels,Custom Warranty Stickers,Tamper Proof eal Labels,Security Asset ID Labels,Security Barcode&QR Code Labels and etc.
The Hologram Destructible Sticker Vinyl can be invided into two kinds:

> > > Plain Holographic Ultra Destructive Vinyl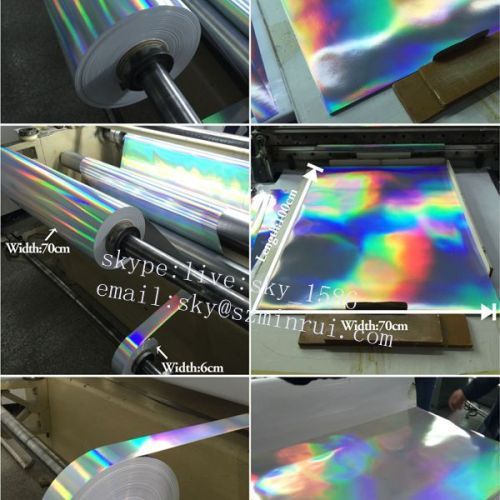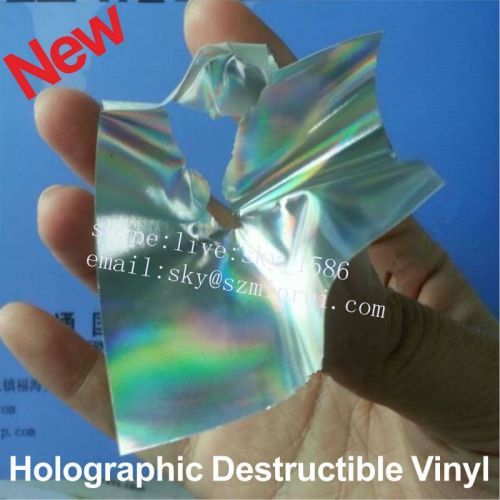 > > > 3D Hologram Patterns Destructible Paper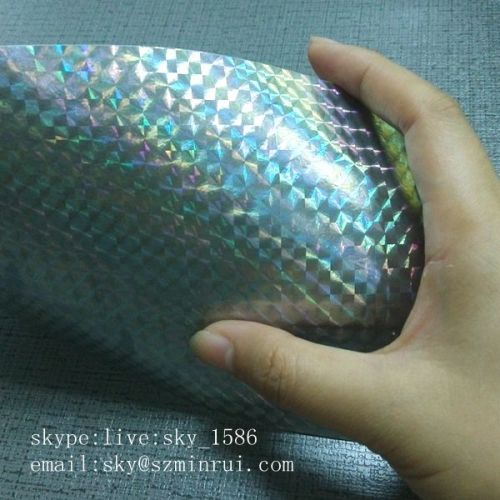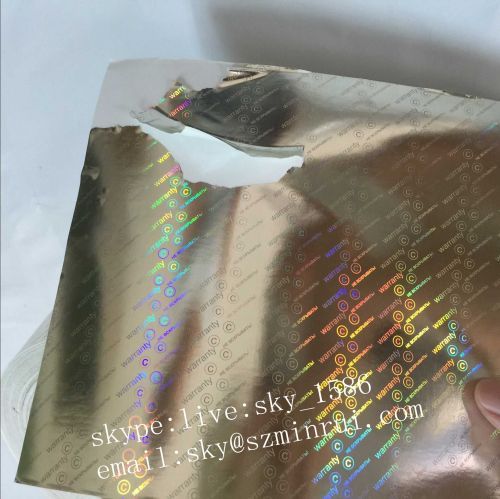 We provide free custom service,the fragile grade can be chosed.The following are four kinds of the grade for your reference:
Frangile grade
Suitable conditions
A
for small sizes labels and for the straight corners labels.These models

cannot be die cutting,because the facestock is too frangible

B
can be die cutting by hands (not by machine)
C
can be die cutting by MACHINE
D
for cold temperature

Our advantages:
♥ we use the import environmentally friendly water based glue.It has permanent viscosity and it's healthy for people.
♥ we have 13 years' experience of producing ultra destrctible vinyl material .The technology and quality is superior.As we are factory of 20000 square meters,we have enough place and equipmentto reach you requirment.
♥ we have passed SGS,MSDD,Reach 138 test.Our quality is belivable.
♥ we have large quantitiy stock ,the resouce of products is stable .The delivery time is fast.We also can meet you any reasonable requirment(such as design your logo ,size and etc).
Our services:
1.We provide free custom service for you to design your own paper.
2.We provide nice price and superior quality vinyl.
3.We provide the choice of the fragile grade for you.
4.We provide free samples for you.
5.We provide the in time reply,usually within 24 hours.
About Payment:
We accept the ways of T/T,paypal,western union.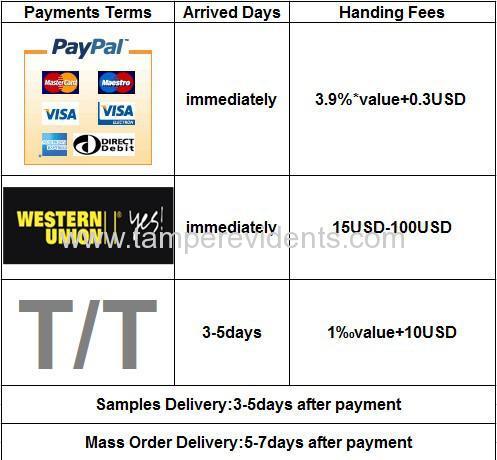 About shipping and packing:

Four kinds of packing
roll: per roll per carton/pack ; 6 pack per pallet
sheet: 100 sheets per pack ; 50 pack per pallet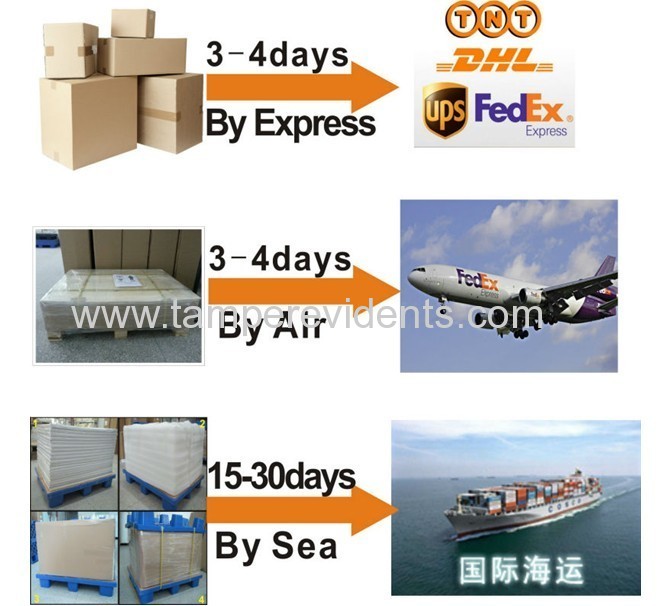 The Process of Ordering:
If you have any concerns or questions,just contact us via: skype:live:sky_1586;We can give you the free custom service to design yur own special paper.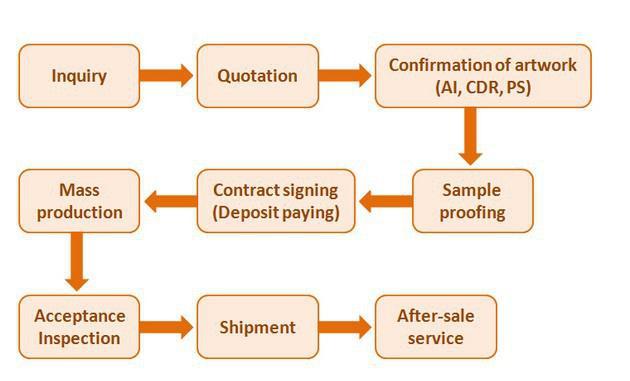 Company information: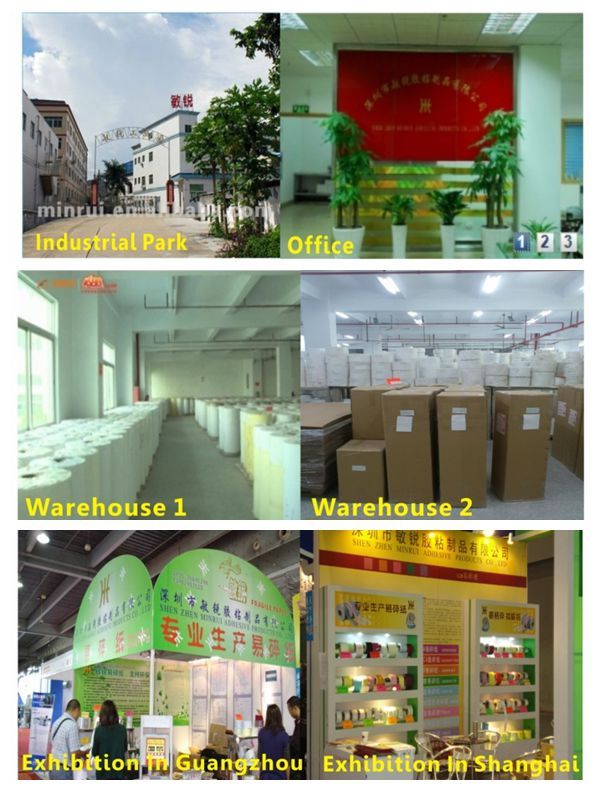 FAQ:
1.What's the MOQ?
It according your design.Different and pattern may have the different result.But usually it's 1000 pieces.
2.What's your standard size?
We can produce different size to meet your needs.Any size is ok,just tell us you want.
3.How can I get your quotation?
You just need to tell us the specification of the product,size,and quantity you need.If you really not sure which kind you need,you also can get the help from us to choose the most suitable labels.
4.How about the delivery time?
We normally will delivery 3-7 workdays after the payment confirmed.
More detailed information you can contact via:skype:Live:sky_1586