High carbon steel Boron steel Round Notched Flat plough disc 18" disc harrow blade
Custom Products Solution supply on steel parts, especially spring & blades.
offer OEM and ODM service.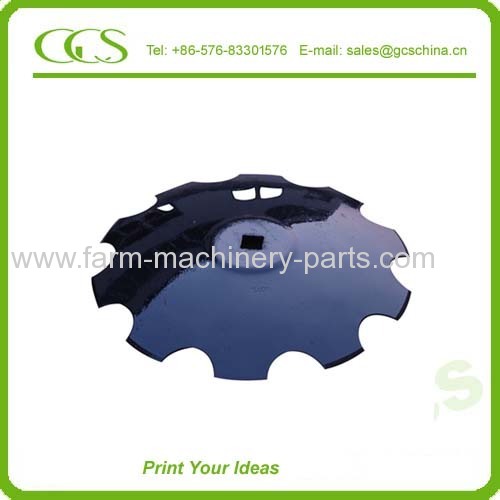 Item Description

OEM No.

Width

Thickness

Weight


Comments

Dimension in 'mm',Weight in 'kg'


Custom Harrow Disc




18"

3 mm

4.0kg



1) Item Description: Custom Harrow Disc
2) Width: 460 mm (18inch )
3) Thickness: 3 mm
4) Weight: 4.0 kg
5) Regular Material: Carbon Steel Wire or Boron Steel.
6) Heat treatment:Special heat treatment guarantee longer use life.
7) Surface: Painting(regular black color, other color available).
8) Pakcing: pallet packing(free of fumigation).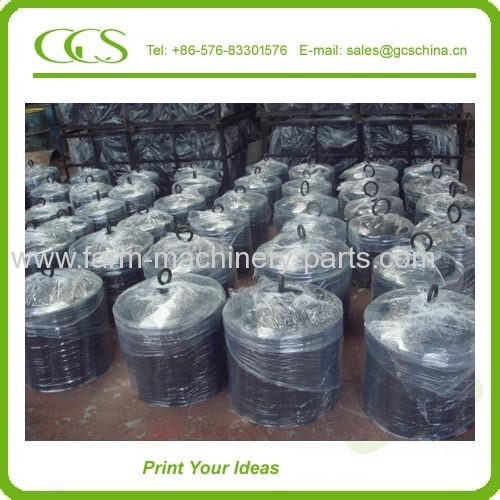 A disc harrow is a farm implement that is used to cultivate the soil where crops are to be planted. It is also used to chop up unwanted weeds or crop remainders. It consists of many carbon steel and sometimes the longer lasting borondiscs, which have many varying concavities and disc blade sizes and spacing (the choices of the later being determined by the final result required in a given soil type) and which are arranged into two sections ("offset disc harrow") or four sections ("tandem disc harrow"). When viewed from above, the four sections would appear to form an "X" which has been flattened to be wider than it is tall. The discs are also offset so that they are not parallel with the overall direction of the implement. This arrangement ensures that the discs will repeatedly slice any ground to which they are applied, in order to optimize the result. The concavity of the discs as well as their offset angle causes them to loosen and lift the soil that they cut.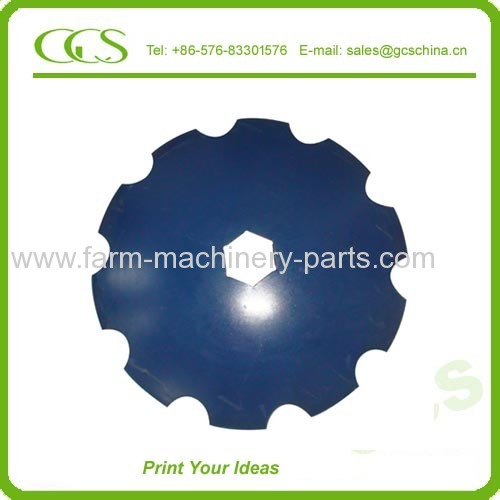 heavy duty disc harrow blade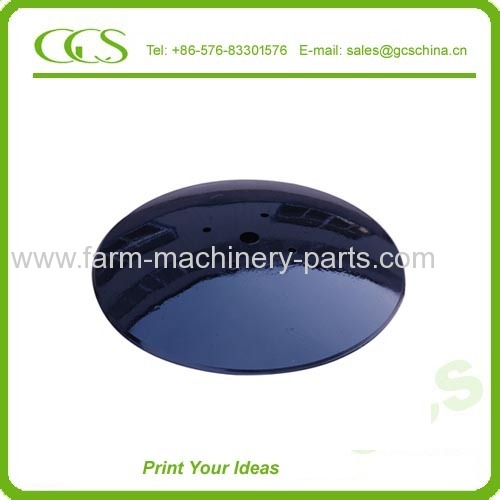 round plan notch harrow discs

Adopt high tensile and strong tenacity steel,
make our tines enable a smooth crop flow for harvester, balers, loading wagons, choppers, swathers , tedders and other farm & forage machinery.
A Compare on Regular Material for Harrow Discs


Material

Carbon Steel

Boron Steel

Steel No.

65Mn

30MnB5


Hardness

38-44HRC

50-52HRC

Width Range

From 12" to 36"


Thickness on Material

From 3mm to 12mm

Comments

Boron Steel is high quality level than 65Mn, all performance about 40% more than Cabon Steel.

Painting Surface,

the special painting gives the tines reliable protection against harmful environmental influences.

Professional manufactory on Disc Harrow Blades.
Main Process: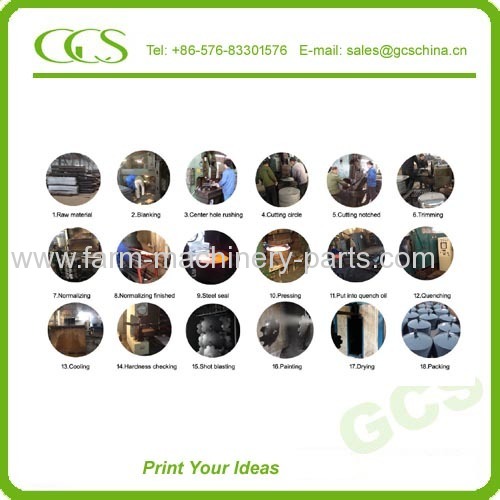 Main type of Disc Harrow blades
Main Types of Holes: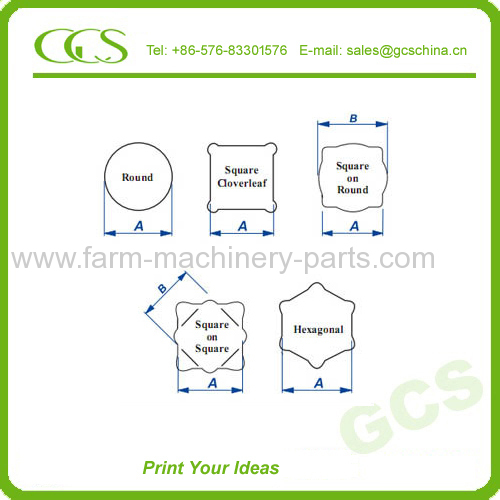 Special customized Blades is welcomed.
High carbon steel Boron steel Round Notched Flat plough disc 18" disc harrow blade
GCS:
' Great quality, Crative works, Sincere service'

We China disc harrow blade manufacturer , offer best High carbon steel Boron steel Round Notched Flat plough disc 18" disc harrow blade OEM, ODM,service.