Advantages:
1. All system have LCD digital display which allows you to see the system working, (eg) Charge data, System voltage, Daily power consumption and temperature.
2. All type of system both has AC and DC output.
3. All system have automatic switch, If solar power goes off the system will switch automatically over to battery power, When solar power resumes the system will switch back automatically. The batteries will resume recharging automatically.
4. All inverters are Pure Sine Wave inverters. This allows the use of Air Conditioners and refrigerators without any problem.
5. Each system have lots of protect circuit,this protects the system from Overloads, Low Voltage and Under Voltage (alarm) Over Heating, Short circuit, Reverse Polarity.
6. Your system can be updated very easily. Just by adding extra components your system will increase power capacity.
7. Battery optional, you can purchase from us or locally.
8. Simple to install, just follow installation instructions.
9. Our System offers Cutting Edge Technology, State of the Art Quality with Greater Functionality than our competitors, at Competitive prices.
10. Our product life up to 25 years,and we provide 3 years warranty.
Applications:
1. Solar power stations.
2. Remote rural electrification, Small home power systems.
3. Power supply for traffic, security, gas industry.
4. 12V battery charging system
5. Other industrial and commercial applications.
6. Villas,private houses residential electricity consumption.
7. Business,factories,hotels,schools,hospitals.
8. Abandoned land,agricultural greenhouse,beach,fish ponds,lakes.
9. Communication base stations.
Prance-energy is the world's leading electricity solution provider of solar on-grid power generation system, solar off-grid power generation system, solar pumping system and solar lighting system, and so on . we are professional manufacturer
for solar photovoltaic research, produce, sales, and application.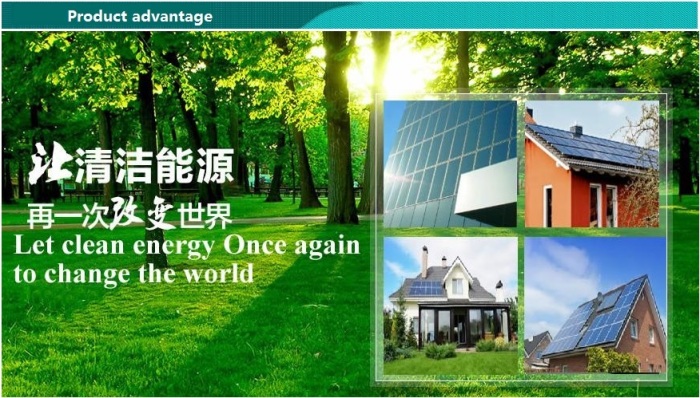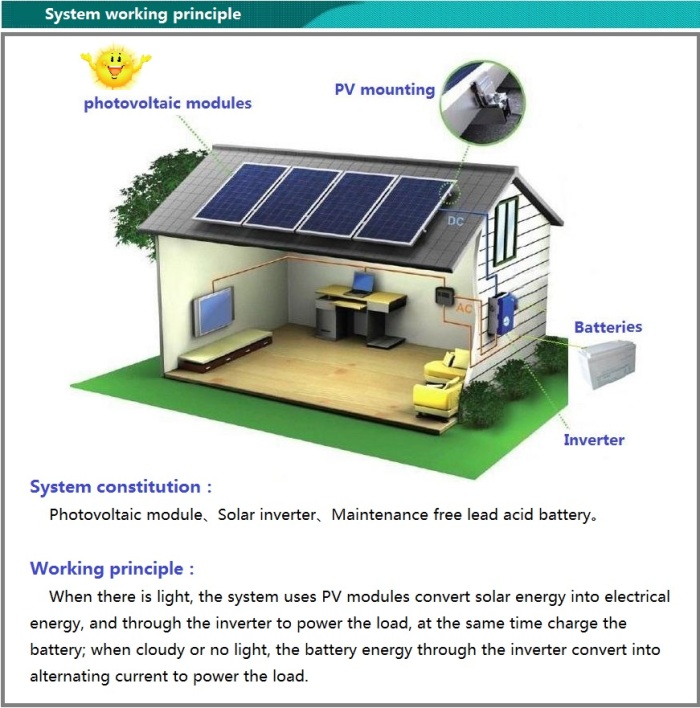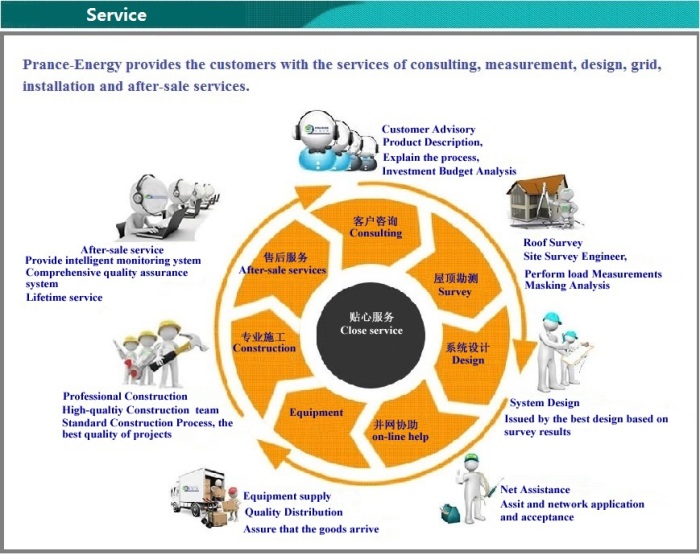 Prance off-grid solar power system is component of Photovoltaic modules, solar off-grid invert & control system, maintenance free battery. High performance Photovoltaic modules is installed centrally on the roof
through the bracket. It will become Photovoltaic array after Series parallel connection of Photovoltaic modules. The Photovoltaic
array absorb the sunlight and produce DC power. High efficiency solar invert&control machine conversion DC to AC power for
household appliances use. At the same time to charge the battery for the user using at night or rainy days. The system is widely
used in remote power areas, plateaus, islands, Pastoral areas,boarder posts etc.