COLO-668T-C Powder Coating Gun System
Quick and simple color change

Enhanced coating quality of flat and complex parts

Reduced operator fatigue

Effective coating in corners and recesse

Improved recoating ability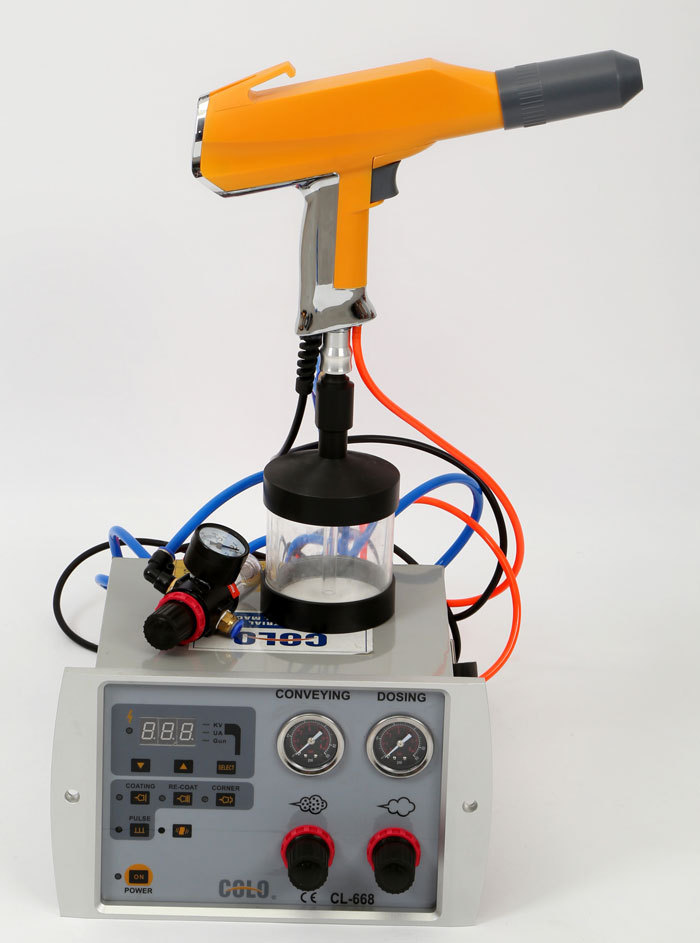 Powder coating application equipment
It has pulse and one-touch intelligent function, and is good for flat parts, complex parts, recoat parts and conner.
Flat model: maximizes voltage for superior transfer efficiency with coating flats parts.
Complex model: adjust the voltage while holding current when coating complicated shapes and corners.
Recoat model: adjust the voltage and current automatically for recoating of parts.
Pulse model: rapidly recharges the powder to coat complex shapes.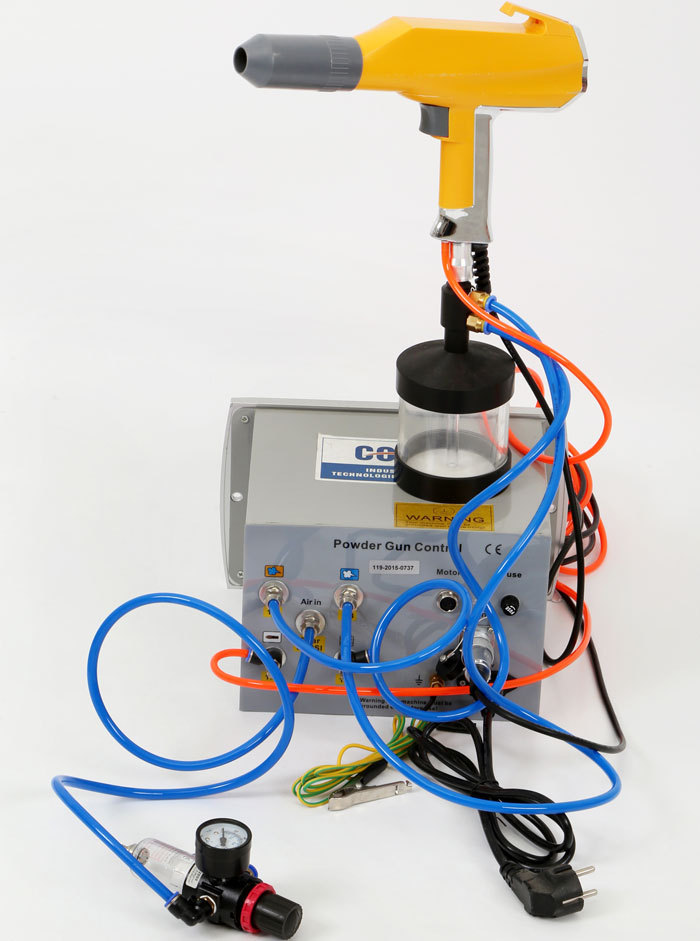 After sale sevice
1. Technical guidance (24 hours online tradmanager, skype, mobile).
2. Loading inform (loading port, destination port, shipping date, CBM, weight etc.)
3. Within warranty period, we will provide free parts for replacement if any problem belongs to us.(delivery cost paid by customer).
4. After the warranty period the parts are offered at cost price
5. If you need the on-site show, welcome to our factory.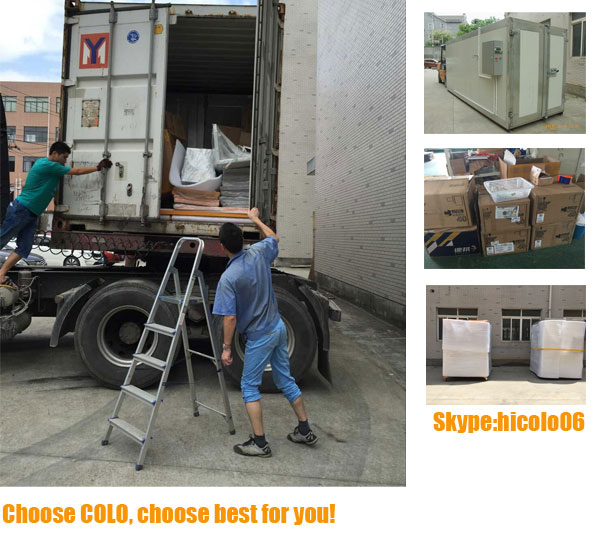 Please send us inquiry!