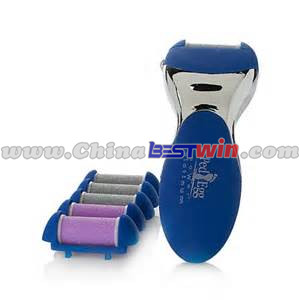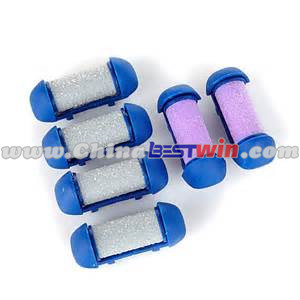 The Fastest, Easiest Way to Remove Calluses

Painlessly buff away calluses with the motorized spinning action of PedEgg Power Platinum, As Seen on TV. You'll be amazed as your feet go from rough, dry and callused to baby soft and luxuriously smooth in a matter of minutes. An amped-up, super-powerful motor and comfortable rubberized grip make this the smart choice for you or as a gift.

The PedEgg Secret…

What makes the PedEgg Power Platinum so fast and effective? A motorized nano-abrasion roller that spins up to 2000 times per minute. As it oscillates, it gently buffs away cracks, smoothes dry skin and removes your most stubborn calluses. The result is beautifully smooth feet that look healthy and feel great.

Blade-Free and Pain-Free Callus Removal

Forget the awkward and old-fashioned callus cutting tools that sometimes cause more harm than good. The easy, hand-held design of PedEgg Power Platinum lets you safely remove calluses at home. Use it virtually anywhere… wherever you feel most comfortable.

Transform Your Callused Feet

Do your rough and ragged feet snag on socks or panty hose? Are you embarrassed to go barefoot or wear sandals? Take control! PedEgg Power Platinum removes all the dry, cracked skin and peels away years from the appearance of your feet. Now you can, step out in confidence and comfort.

The Ultimate Cordless Electric Callus Remover

With over 40 million units sold, it's no wonder PedEgg has become the trusted authority in foot care. This new, improved model features a shiny chrome and high-tech blue finish. It comes with a bonus smoothing attachment and extra roller. Uses 2 AA batteries (not included).

Discover the secret to smooth feet with PedEgg Power Platinum!